Armie Hammer's Family Has a Troubling Legacy of Murder, Money Laundering, and Mistresses
Long before Armie Hammer broke out in Hollywood, the Hammer family faced many scandals involving murder, mistresses, and more. A report uncovered the allegations and convictions the family faced along the way.
It's a long fall from the top, and Armie Hammer has learned this the hard way. Just a few short months ago, it seemed like he was creating a lasting legacy with films like Call Me by Your Name on his resume. Now, Hammer is experiencing some serious scandals, and Hollywood appears to be done with him. So how did all this happen, and how far back does the Hammer family tree go concerning shady and scary allegations?
Armie Hammer has a dark family history
Vanity Fair reports that the Hammer family tree has a few members with their own troubling histories. Hammer's great-great-grandfather, Dr. Julius Hammer, was the first to find himself on the wrong side of the law. It all started with a Russian diplomat's wife on who he performed an abortion. She died just a few days later, and Julius received a first-degree manslaughter conviction. The doctor received a sentence of 3.5-12 years in Sing Sing.
Julius had ties with the American Communist party, which he apparently shared with his son Armand Hammer. Armand later moved to Russia for a decade and even had someone send Joseph Stalin a message of support on his behalf.
Armand later moved back to the U.S. and tried to reinvent himself as an industrialist, according to Vanity Fair. He helped struggling oil company Occidental Petroleum rise from the ashes and take on a prominent role in the oil industry. 
All was not well with Armand, however. He was accused of having multiple mistresses, laundering money, helping Richard Nixon cover up Watergate, and knocking off Fabergé eggs. He also faced accusations of funding Soviet espionage through artwork. Julian Hammer, the only son of Armand, had his own past. After his birthday one year, he killed a man inside his home over gambling debts. All charges were dropped, and Julian walked.
Michael Hammer, Julian's son and Armie Hammar's father, received an art gallery, Knoedler Gallery, upon his grandfather Armand's death. While Michael clearly enjoyed a fast-paced lifestyle, he seemed rather tame compared to the Hammers who came before him. Then Knoedler shut down after it came to light that he sold about $70 million in forged artwork. He also faced accusations of having multiple mistresses, reports Vanity Fair.
The 'Call Me by Your Name' star has his own problems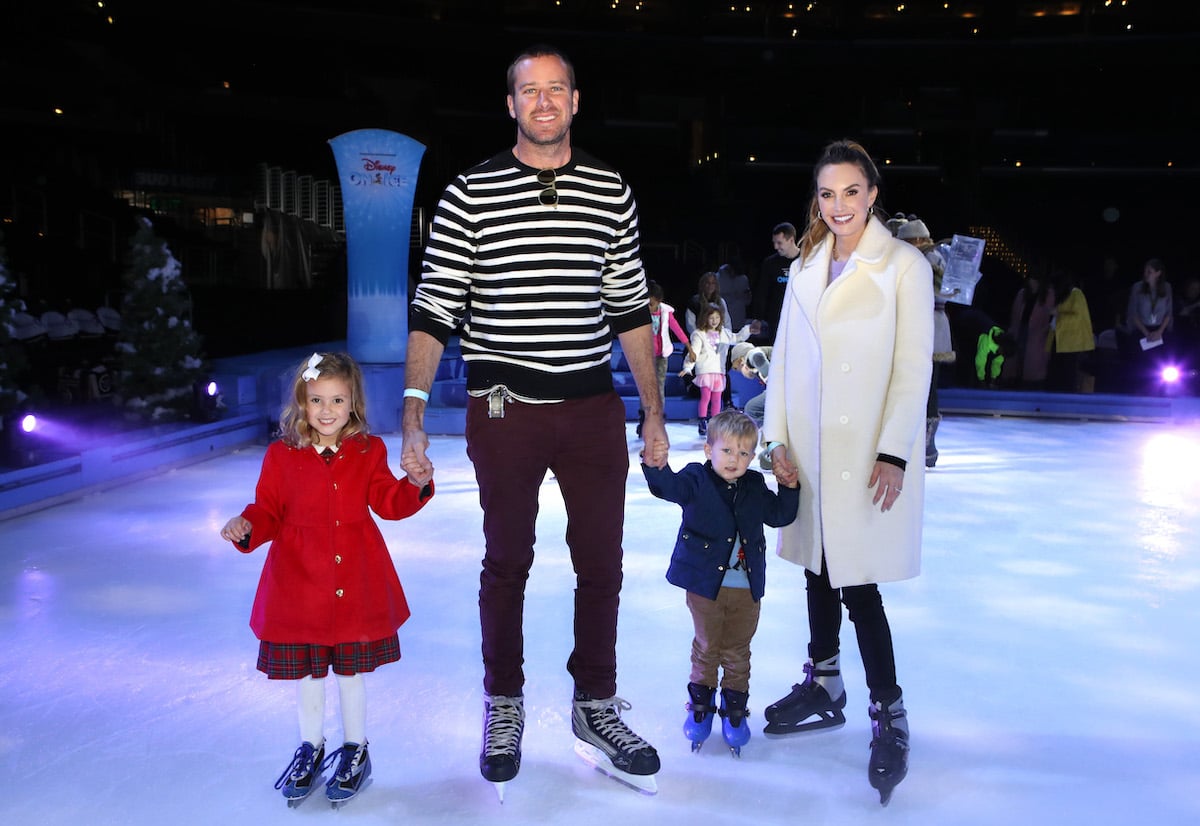 The first major sign of trouble came when Armie decided to leave the Cayman Islands after quarantining there with his father, stepmother, wife Elizabeth, and his two children. Armie reportedly hinted that there was trouble in paradise. He booked a flight to the U.S. and left his family behind. 
Elizabeth filed for divorce soon after, as the marriage faced a strain already due to allegations of infidelity. Armie soon began to see other women and had a few short-lived relationships that didn't lead anywhere serious.
Then, several women on social media accused Armie of manipulation, emotional abuse, and violence. Things got serious when some of the women shared screengrabs of Armie discussing some darker sexual fantasies involving rape and cannibalism.
It's important to note that no charges have been pressed, and no one has accused Armie of actually acting on these fantasies, although he has been arrested in the past for possession of drugs. One tweet by Hammer did result in an investigation by the Miss Cayman pageant committee though nothing came of it. 
Many of the women reported being love bombed and that their relationships moved quickly and often involved a whirlwind trip to meet Armie's mother Dru. The relationships often ended just as quickly when Armie began to make unusual sexual requests and created rules about what his significant other could and couldn't do. 
Armie's lawyer, Andrew Brettler, issued a statement, according to Vanity Fair:
"All interactions between Mr. Hammer and his former partners were consensual. They were fully discussed, agreed upon in advance with his partners, and mutually participatory. The stories perpetuated on social media were designed to be salacious in an effort to harm Mr. Hammer, but that does not make them true."
Many believe Armie Hammer's career won't bounce back
Given the seriousness of these allegations, it was no surprise when Hollywood turned its back on Armie. He had two major upcoming roles, which he lost. One was a rom-com with Jennifer Lopez as his co-star. The other was a Paramount series about the filming of The Godfather. Things went from bad to worse when Armie's agency WME dropped him. 
Armie's career had been on the rise as he starred in movies like The Lone Ranger and The Man From U.N.C.L.E. Most of the movies he headlined didn't earn much at the box office, but Armie continued to land significant roles.
All of this seems to be gone now, and Armie doesn't have any major roles coming up. Whether he'll recover from this remains to be seen. In the meantime, the 35-year-old is focusing on his two children who still live in the Cayman Islands.