Armie Hammer's Father's Alleged 'Sex Throne' Is Just a Small Part of the Hammer Family's Scandalous History
For years, Armie Hammer seemed like he had it all; a perfect wife, happy family, and flourishing career. The actor was slowly becoming a golden boy in Hollywood. Hammer was sought after thanks to his roles in films like The Social Network, Call Me by Your Name, and The Man from U.N.C.L.E.
However, it all came crashing down in 2021 when several women came out. They claimed that Hammer had some not-so-healthy fantasies, included cannibalism. Recently, reports suggested the actor's father allegedly owned a "sex throne," painting the whole case in an even odder light.
How the Hammer family obtained their wealth
The Hammers are a well-known family in high society. Vanity Fair traced their wealth back to the '20s when Armie's great-grandfather, Armand Hammer, fortified connections with the Soviet Union. After divorcing Armie's great-grandmother, Olga, Armand married Frances Barrett Tolman. He invested her wealth in a failing oil business, Occidental Petroleum, which drove the company to success.
While many hailed Armand as a self-made industrialist, a 1996 biography exposed the truth about the entrepreneur. It claimed Armand became heavily involved in money laundering, bribed his way into the oil business, and used artwork to fund Soviet espionage.
The biography further claimed Armand bugged his residence and office and even his outfits to record conversations. He also allegedly had a fixer. It also claimed that Armand had a mistress who divorced her husband upon meeting the businessman. 
When his wife suspected something, the biography claims Armand made Martha Kaufman (the alleged mistress) legally change her name to Hilary Gibson and wear makeup and wigs to alter her appearance.
As Vanity Fair reported in its deep dive, the writings also claimed that Armand allegedly had Gibson submit to his every sexual demand even if they were "extremely humiliating." Upon Armand's death in 1990, Gibson learned he left her out of his will despite the 10-year affair.
Armie's father, Michael Hammer, reportedly, isn't much different, as many scandals have dogged him throughout his entire life. In 2011, he spent a night in a Santa Barbara jail for a DUI charge later dropped. 
The same year, Michael got involved in a scandal involving fraud through an art gallery called Knoedler Gallery. But the parties involved settled before Michael could testify. Despite having many scandals to his name, Michael remains very visible in the Santa Barbara society. He participates in old car shows and charity events that benefit the Santa Barbara police.
Sources claim Michael Hammer owns a 'sex throne'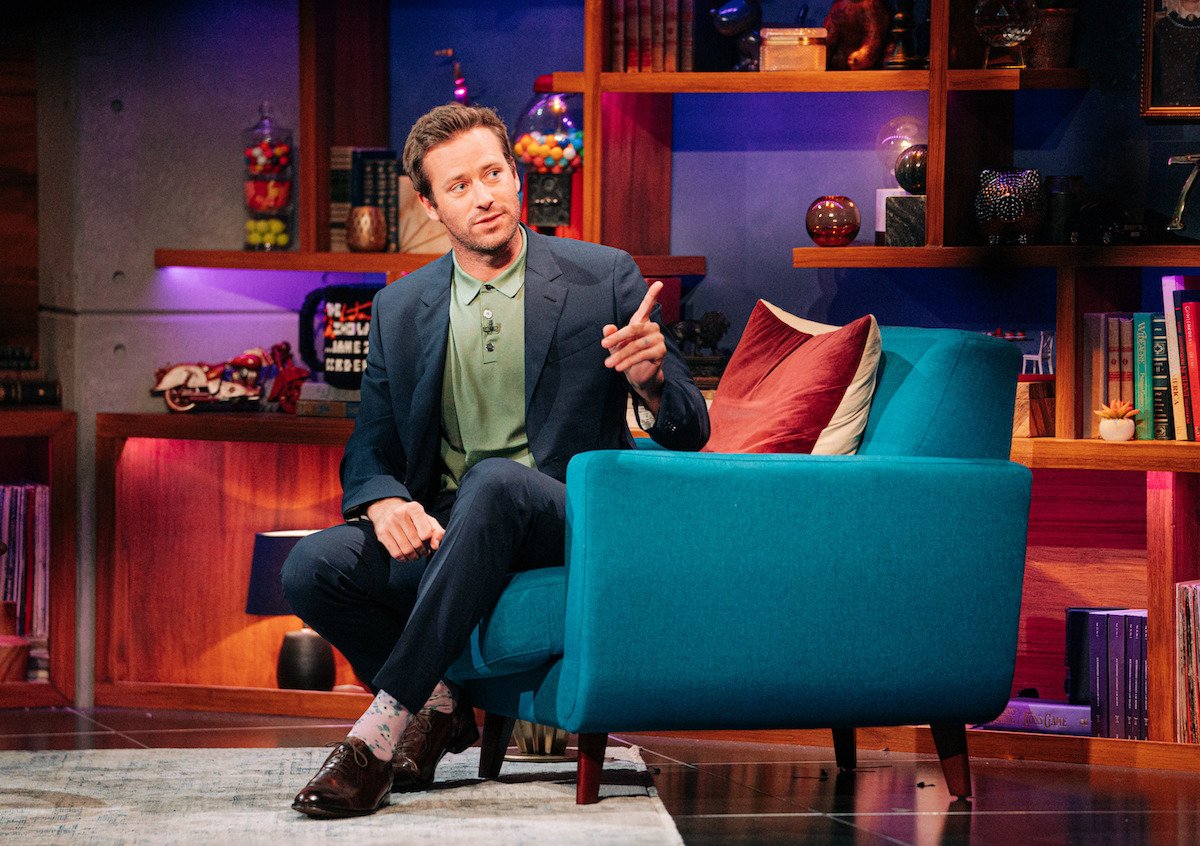 Although unconfirmed, sources close to the Hammer family allege that the Hammer patriarch owns a "sex throne." As Vanity Fair reports, three people have backed this claim, saying Michael allegedly refers to the throne as the "naughty chair."
The reports further claim that he keeps the throne in the Armand Hammer Foundation headquarters located in Carpinteria. The 7-foot-high structure allegedly is seven feet tall. It reportedly includes a hook, a cage underneath, and a chair with a hole in the seat.
Vanity Fair also notes, in a photo, Michael can be seen grinning on the throne while holding a woman's head. The blonde woman in the picture is sitting in a cage and is also smiling, allegedly.
Armie Hammer has been canceled in Hollywood for a while now
After screenshots of his sexual fantasies began making rounds on social media, many of Armie's fans and other users began calling for his cancellation. Soon it was announced that he was dropped from two projects. One was a romantic comedy where he'd star alongside Jennifer Lopez. Armie's agency also dropped him after the claims.
It is worth noting that the alleged sex throne in question eerily mirrors the many allegations about Armie regarding his sexual predilections, especially bondage fantasies. Interestingly, Armie's former friend "was not the least bit surprised" when they heard of his kinks, reports Vanity Fair.