Arnold Schwarzenegger Net Worth and How He Makes His Money
Arnold Schwarzenegger is best known as the star of the Terminator movies. Here's Arnold Schwarzenegger's net worth and how he makes his money.
How Arnold Schwarzenegger became famous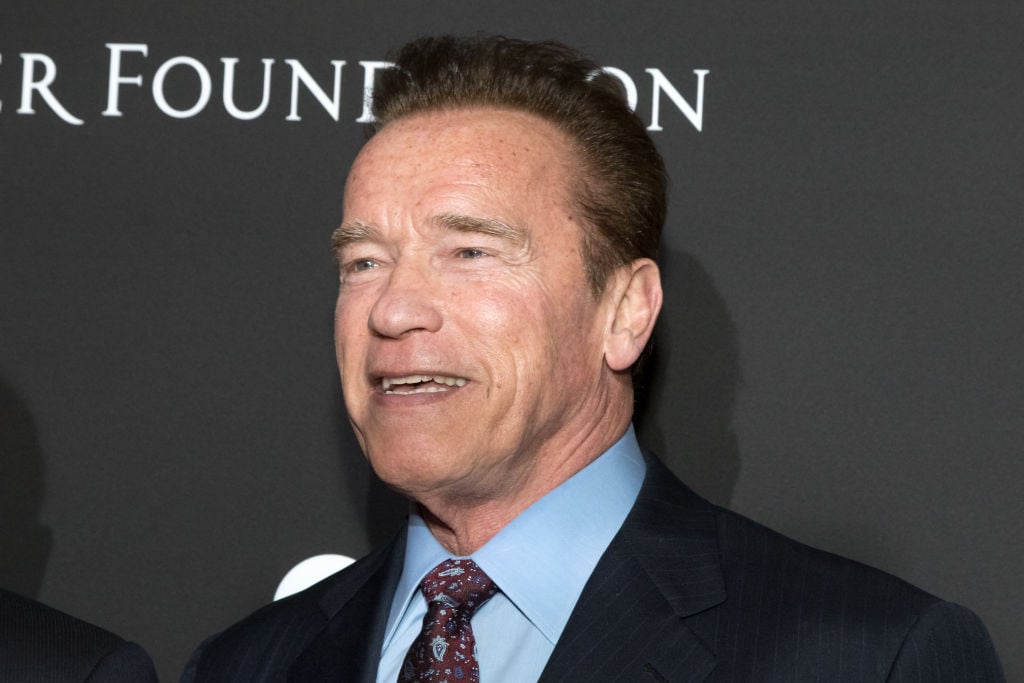 Schwarzenegger made his acting debut in the 1970 film Hercules in New York. In 1974, he appeared in the TV movie Happy Anniversary and Goodbye, in which he played the role of Rico. In 1976, the actor gained popularity after starring in the film Stay Hungry, in which played the character Joe Santo. He received a Golden Globe Award for Best New Star of the Year for his performance.
Schwarzenegger got his big break after appearing in the 1982 movie Conan the Barbarian. In 1984, hegained even more recognition after starring in James Cameron's sci-fi movie Terminator.
Arnold Schwarzenegger's life before acting
Before Schwarzenegger became a professional actor, he was a bodybuilder. By the time he reached the age of 20 he was the youngest person to become Mr. Universe. Schwarzenegger won five Mr. Universe titles and seven Mr. Olympia titles. He desired to become an actor, so he later retired from bodybuilding. In 1979, he earned a bachelor's degree in international marketing and business administration from the University of Wisconsin Superior. In 1996, the university gave him an honorary doctorate for his work with the Special Olympics and the Inner-City Games.
Arnold Schwarzenegger's movies
Schwarzenegger has enjoyed a successful movie career. As of this writing, his highest-grossing film is Terminator 2: Judgment Day (1991), with a lifetime gross of $205,881,154. Some of his other high-grossing films include Terminator 3: Rise of the Machines (2003), with a lifetime gross of $150,371,112; True Lies (1994), with a lifetime gross of $146,282,411; and Terminator Salvation (2009), with a lifetime gross of $125,322,469, according to Box Office Mojo.
Arnold Schwarzenegger said he had a tough time making Terminator 2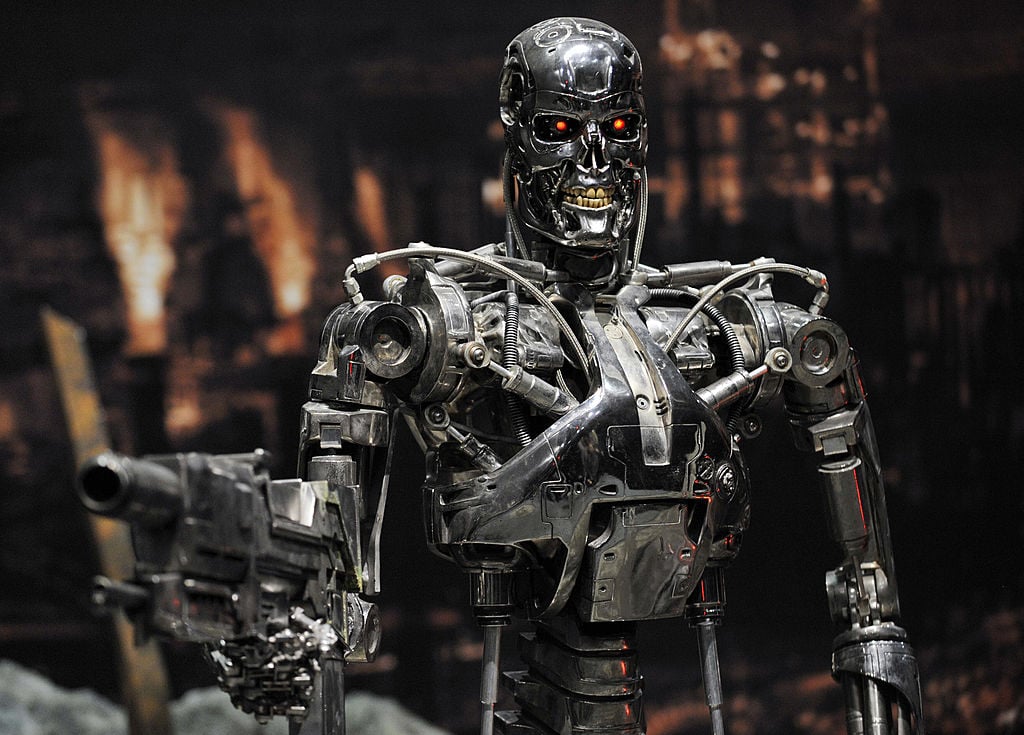 In an interview posted by Beerdy, Schwarzenegger admitted it was hard to work with Terminator director James Cameron at times. Here's what Schwarzenegger had to say:
James Cameron is one person before the movie starts and another person when the movie begins. And he is sometimes unrecognizable because he locks into kind of a mode… Like a machine and he clicks into that, and he only sees the movie. Which is a really great asset to have this kind of a strong vision and determination and passion and talent. But don't get in his way.
Although filming Terminator 2 was tough, Schwarzenegger said he would still do more movies with Cameron because he is a great leader and visionary. "I think to me, personally, it makes no difference at all because I'd rather have someone who has a great vision and who can really direct and knows exactly what he's talking about and is not second guessing… That's just the way he is, and he's always shown great leadership and I would do a movie with him any time under those very same circumstances," said Schwarzenegger.
How Arnold Schwarzenegger makes money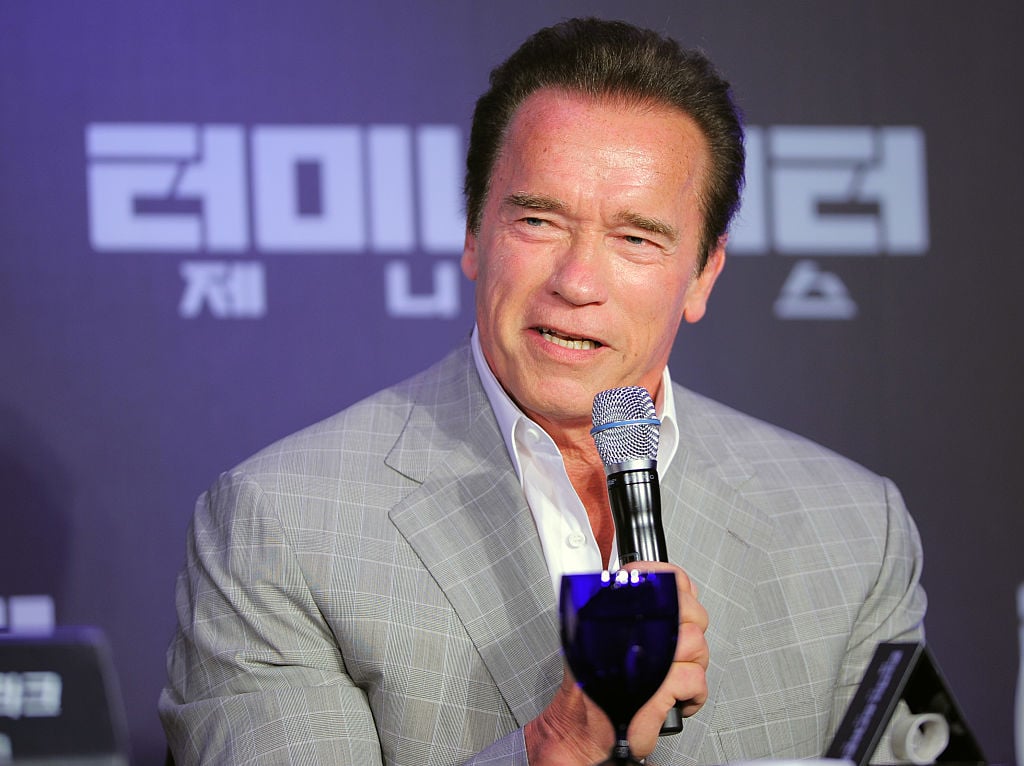 In addition to acting, Schwarzenegger makes money as a producer and director. He made his debut as an executive producer for the 1993 film Last Action Hero. Other production credits include Years of Living Dangerously, Aftermath, and a 2017 episode of The Apprentice titled "In Here You Call Me Governor." So far, Schwarzenegger has two director credits. They include a 1990 episode of Tales from the Crypt titled "The Switch," and the 1992 TV movie Christmas in Connecticut.
Schwarzenegger also earns money from product endorsements. Some of the brands he has collaborated with include Bud Light, 7Up, Nissin's Cup of Noodles, and DirecTV.
Arnold Schwarzenegger's net worth
Arnold Schwarzenegger has an estimated net worth of $400 million.
Read more: Chris Pratt Net Worth and How He Makes His Money
Check out The Cheat Sheet on Facebook!