Arnold Schwarzenegger Once Said Turning Down a Salary on This Massive Blockbuster Was the 'Best Investment He Ever Made'
Arnold Schwarzenegger branded himself as one of the coolest, toughest action stars of the 1980s, but he never wanted to be one-dimensional. Successful motion pictures such as Terminator and Predator made Schwarzenegger a household name, and he decided to transition into comedies and dramas by the 1990s.
Unfortunately, Schwarzenegger's hulking frame and thick accent didn't make him the most attractive actor for comedy films. Studios felt it was risky to put him in a comedy, so he wasn't getting offered the roles he really wanted when he first made the shift.
Luckily, he was able to negotiate a risky deal with the producers of Twins, a comedy film that would prove to be the most lucrative movie of Schwarzenegger's career.
Arnold Schwarzenegger turned down a salary in order to make 'Twins'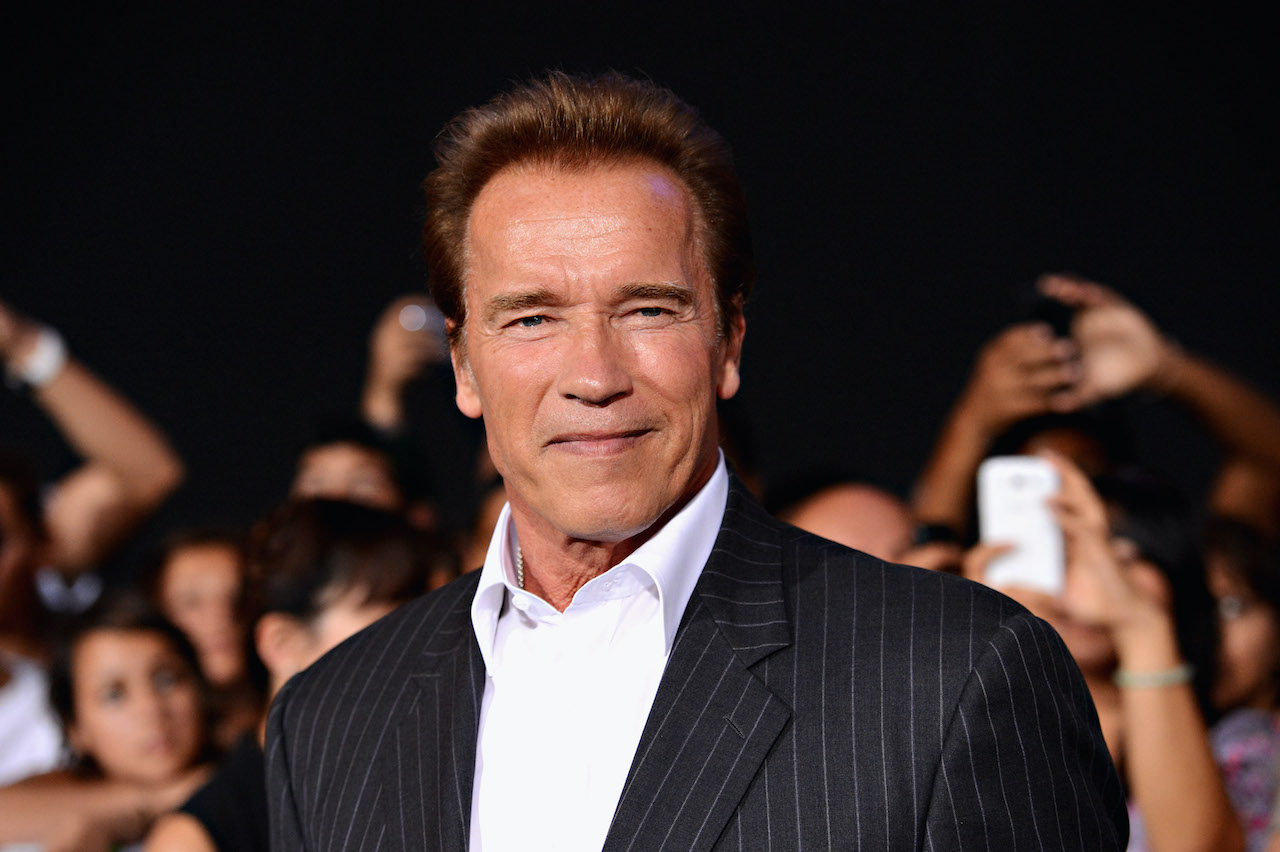 RELATED: 'The Terminator': Arnold Schwarzenegger Originally Wanted To Play Kyle Reese
Schwarzenegger looked back on his early acting career during a resurfaced 2016 interview with Graham Besinger.
"I said to myself, 'I understand that this is what the audience wants me to do," Schwarzenegger said. "Me to go out and to kick ass. And to be the guy that is wiping out evil and all the bad people and all the stuff. That I protect everyone else and I'm the good guy, and all this kind of stuff. So I understood that.
He wanted to become more than an action movie star
Even though he knew that fans loved seeing him star in movies with similar themes, Schwarzenegger wanted to transition into different genres. He knew the only way he'd be able to convince a studio to risk working with him would be to forgo his salary.
"So I felt like the only way that we maybe can go beyond that and make a studio feel at all comfortable is by me just saying, 'Hey, you don't have to be the only one that is investing in me. I invest in myself too. Don't give me any money. Nothing. Just pay for the production … And so that's basically what I said to Ivan Reitman."
Arnold Schwarzenneger says forgoing a salary on 'Twins' was the best investment of his life
When the time came for the Twins cast and crew to negotiate their pay, Schwarzenegger, Danny DeVito, and director Ivan Reitman decided not to take a salary, instead opting to take a percentage of the movie's profits.
"I understood that the studio shouldn't be the one responsible for taking the risk," Schwarzenegger said. "So we were able to then make the deal very easily because Danny DeVito decided not to take a salary, Ivan Reitman decided not to take a salary, and I decided not to take one. But we did take a big chunk of the back end, and of course, that was the best investment we have ever made."
In hindsight, the decision proved to be very smart. Twins went on to gross $216 million at the box office, which meant Schwarzenegger and DeVito—who both agreed to take 20% of the film's profits—each earned $43 million from Twins.
"Every one of us says that because the studio never, ever—it became such a historic deal that the studio will never, ever make that deal again. No matter who it is. No. Absolutely not. … We got the bigger chunk, and that does not float well with the studio, let me tell you."