Arnold Schwarzenegger Says Daughter Katherine 'Freaks Out' Whenever He Tries to Touch Her Baby
When it comes to doing grandparent duties, Arnold Schwarzenegger revealed that daughter Katherine Schwarzenegger is hesitant in letting him try. According to him, Katherine 'freaks out' whenever he tries to touch her baby.
Arnold Schwarzenegger's kids are all grown up. His eldest daughter, Katherine Schwarzenegger, is now a parent herself, making Arnold a grandfather. However, when it comes to doing grandparent duties, Arnold revealed that Katherine is hesitant in letting him try. According to him, Katherine 'freaks out' whenever he tries to touch her baby.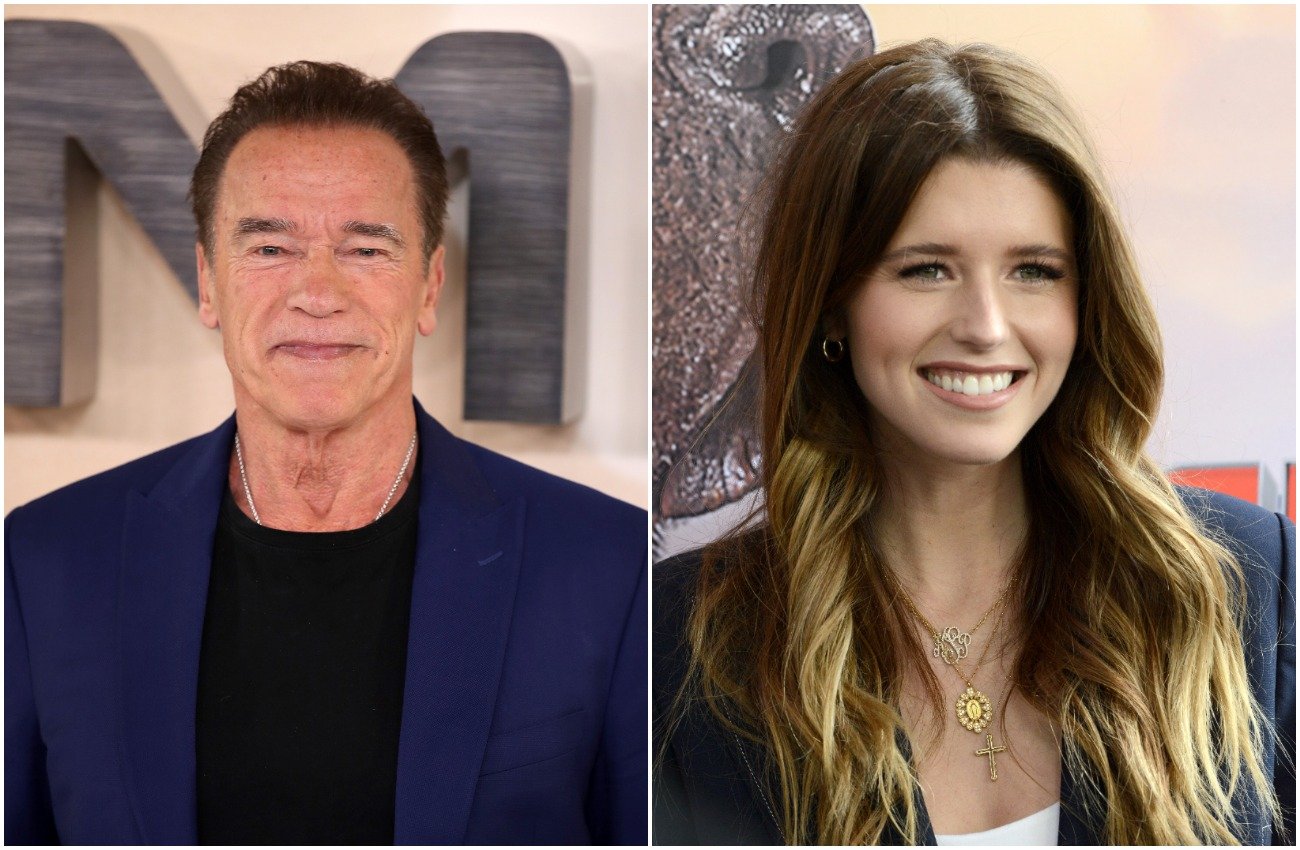 Katherine Schwarzenegger recently had a child with Chris Pratt
Katherine married actor Chris Pratt in 2019. The couple welcomed their first child, Lyla, in August 2020.
Katherine has spoken positively about motherhood. She told ET, "This motherhood chapter has just been truly incredible for me and I've enjoyed every single minute of it and I just absolutely love it."
She also shared that her family members are doing well in their new roles.
"My sister is such a hands-on auntie and both my brothers, Patrick and Christopher, are just really great uncles to her," Katherine said. "And to see both my parents step into their roles as grandparents has been such an incredible gift and definitely a silver lining of this crazy past year that we've had of, you know, not being able to see people the way we once did."
Speaking to Us Weekly, Katherine called parenthood a "beautiful journey" and a "great bonding experience" for her and her husband as well.
Arnold Schwarzenegger talked about being a grandfather
Arnold recently paid a visit to Jimmy Kimmel Live! where he talked about being a grandfather for the first time. He joked that this makes him "feel old," but he also feels "fantastic" about the experience.
"It's really great having a grandchild," Arnold said. "It's a beautiful, beautiful baby—baby Lyla. I'm very proud of Katherine and Chris. They're doing really great together as parents."
Arnold raises animals at home, and he shared that Lyla has gotten the chance to hang out with them. He said, "She has already been over here several times at the house, and she sat on top of [my horses], Lulu and… Whiskey. And I think she's going to be a great horseback rider."
Arnold Schwarzenegger calls daughter Katherine an 'expert gatekeeper'
When Jimmy Kimmel turned the subject to Arnold's grandparent duties, such as changing diapers, the former governor revealed he has not done much. The reason? Katherine does not let him.
"I did all of that when I had kids… but I have never changed diapers on Lyla," Arnold explained. "I think Katherine is the 'expert gatekeeper.' Whenever you touch the baby, she said, 'Oh, my god! Oh, my god! Don't hold her like this.' I said, 'Katherine, come on, now. I've held enough children in my hands. I know exactly what I'm doing. I'm an expert in that stuff.'"
According to Arnold, Katherine "just freaks out" and simply does everything herself. However, he seems to understand her emotions at this stage of parenthood, noting that her behavior is "natural."