Arnold Schwarzenegger's Son, Joseph Baena, Reveals He Was 'Always Nervous' Around His Dad Growing Up
Arnold Schwarzenegger's youngest son, Joseph Baena, recently opened up about their relationship. Baena admitted that he was 'always nervous' around Schwarzenegger growing up.
Arnold Schwarzenegger and his youngest child, Joseph Baena, seem like a tight-knit father-son duo. They often appear on each other's social media pages with smiling faces and pictures of themselves enjoying activities together.
However, Baena shared that it took a while for him to get to this point with Schwarzenegger. In fact, growing up, Baena was "always nervous" around his father.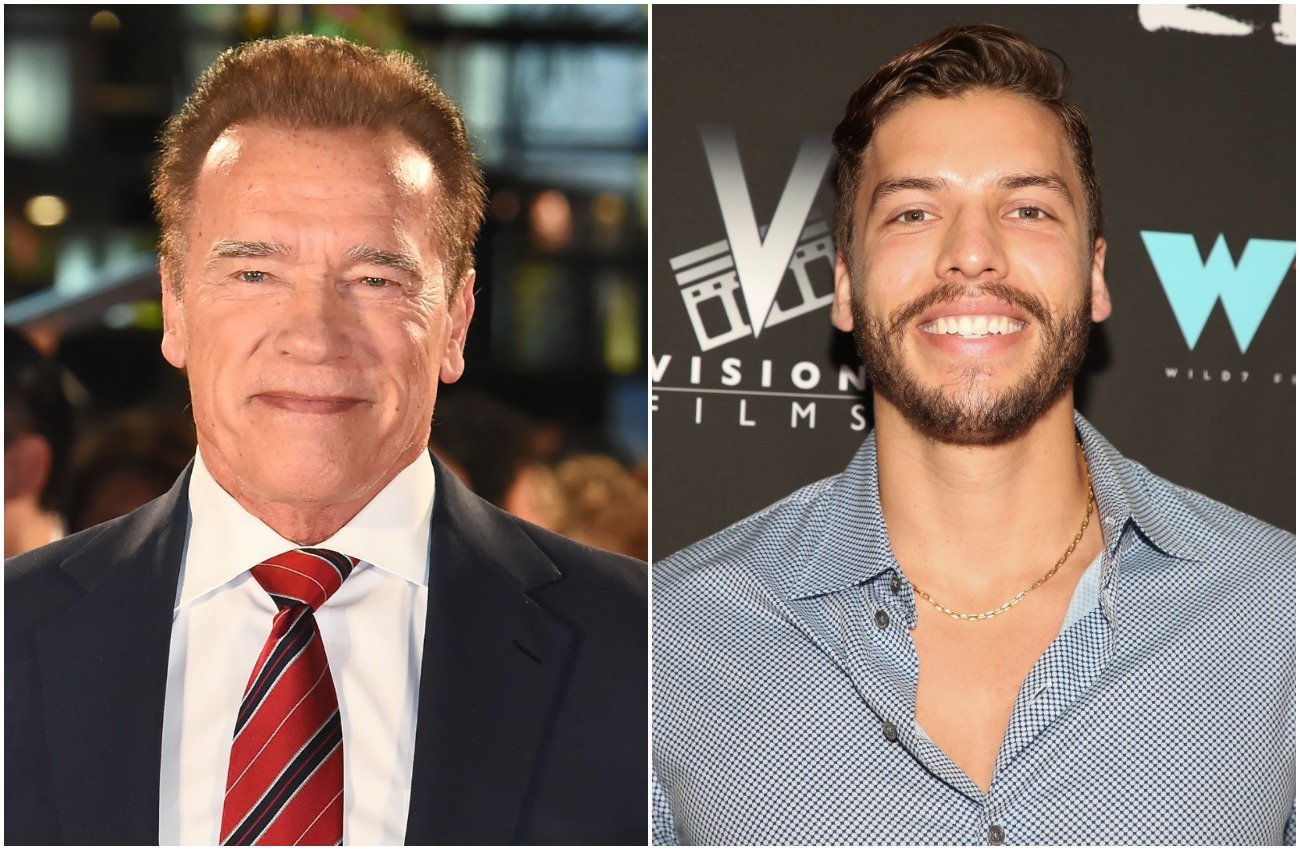 Joseph Baena's birth led to a huge scandal
Schwarzenegger has four children with his ex-wife, Maria Shriver. However, in 2011, the world was shocked to learn that the Terminator actor also fathered a child outside of his marriage.
In October 1997, Baena was born to Mildred Patricia "Patty" Baena, a housekeeper who worked for the Schwarzenegger family. He was born five days after Shriver gave birth to her son Christopher. At the time, the whole family, including Schwarzenegger, believed Baena was Patty's son with her then-husband. However, according to People, Schwarzenegger shared that he started suspecting the truth when Baena was 7 or 8 years old and "started looking like me."
Shortly before the scandal erupted, Shriver and Schwarzenegger ended their marriage. Schwarzenegger went on to care for Baena financially. He bought Baena and Patty a house and even helped pay for Baena's education.
Joseph Baena says he was 'always nervous' around Arnold Schwarzenegger growing up
Baena recently appeared on the podcast Unwaxed, where he shared some tidbits about being Schwarzenegger's son. He admitted that it took the two of them some time before they developed a close relationship.
"With my relationship with my dad, it took a little while for me and him to get really close and just, like, I can joke around with him and talk about anything," Baena explained. "I grew up with my mom and I was just always nervous and I didn't want him to think bad of me and be like, 'What the heck is this guy doing? He's just partying all the time.'"
He added, "Now it's like awesome. I'm so close to my dad and we joke around about everything. He always wants to hear about the drama. He's like, 'Tell me everything, tell me about the drama, tell me about the girls.'"
Why Joseph Baena does not use the famous 'Schwarzenegger' last name
Baena is now 24 years old and is trying to establish a career for himself. He has been taking on acting work and even got his real estate license recently. In addition to these things, Baena also has a podcast called Opposite Ends in which he and his co-hosts talk to accomplished people to learn about their life journey.
Baena could likely get a lot more attention if he uses his father's famous last name. However, he has opted not to do that.
He told E!'s Daily Pop about the reason in December 2021, "That's just not my main priority at the moment, so I'm just focused on building myself up and building my career in acting and real estate and just focusing on that right now."
Additionally, he shared on the podcast Unwaxed that he "never had the Schwarzenegger name." Baena added, "I have a last name already. I'm already doing so much and succeeding and moving forward with my goals. That's the last thing on my mind."