'Arrested Development': David Cross Reveals Why He Almost Turned Down His Role
Can you imagine Arrested Development without David Cross? It can be argued that he was the perfect fit for Tobias Fünke, the former psychiatrist turned actor. But it turns out that he almost passed on the role.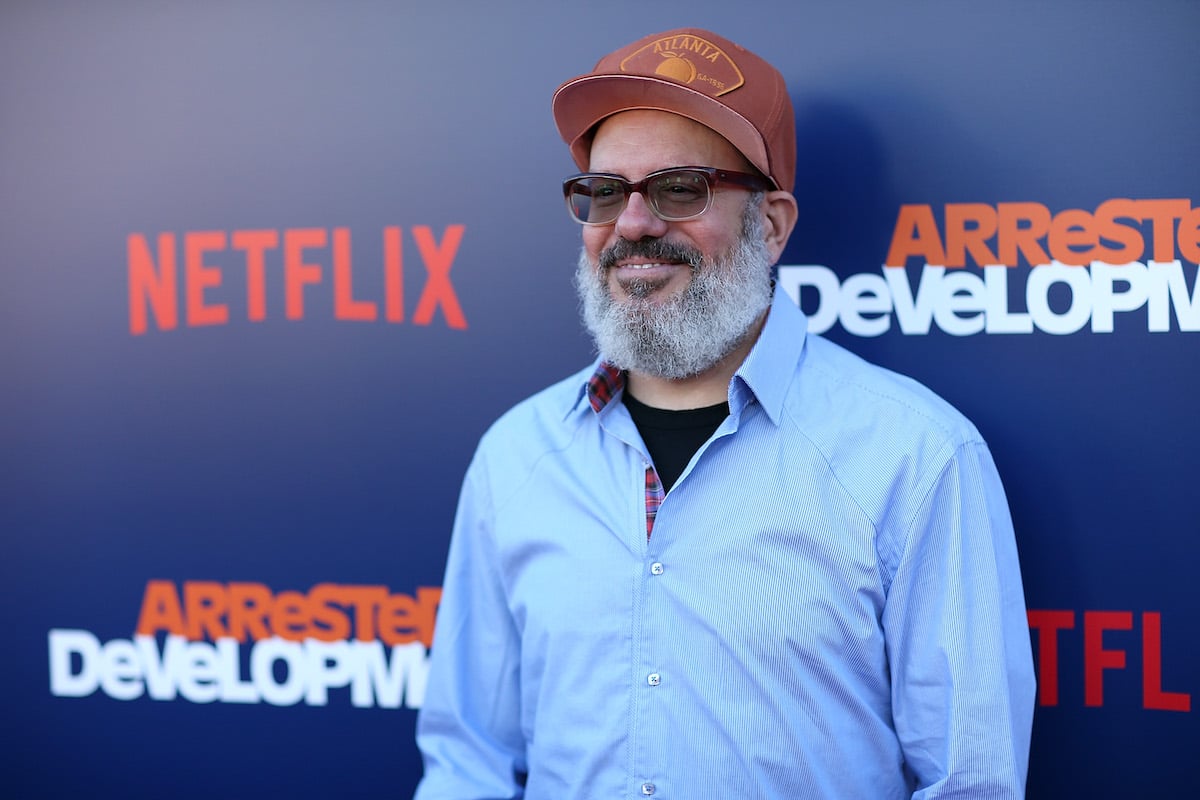 David Cross explains why he nearly turned down 'Arrested Development'
Cross was on the Smartless podcast, hosted by Jason Bateman, Will Arnett, and Sean Hayes, when he revealed he initially considered turning down the show. Recalling how he'd just moved to New York at the time, he said he wasn't ready to uproot his life again.
"I had basically just moved to New York after nine years in LA and wanting to get out of LA…I was kind of settled and I just didn't want to go back and do a show that could potentially run for years and years and years," he explained (via Mediaite).
"I said I'll do it under these conditions and then during shooting the pilot, I called my then-girlfriend and was like, 'This show is amazing. This cast is amazing. I have to do it. I'm so sorry. I have to stay and do this,'" Cross added.
RELATED: Who Are the 'Arrested Development' Actors With the Highest Net Worths?
'Arrested Development' became a fan-favorite show
Released in 2003, Arrested Development revolves around the once-wealthy Bluth family. When family patriarch George (Jeffrey Tambor) gets sent to prison for financial crimes, his level-headed son Michael (Bateman) steps in to keep things running.
The show ran for three hugely successful seasons before Fox canceled it in 2006 (via Comic Book Resources). But it remained so popular that it was brought back for two more seasons on Netflix. The fifth and final season aired in 2018.
RELATED: How 'Arrested Development' Getting Canceled Was the Best Thing That Could Have Happened
Would David Cross do an 'Arrested Development' spinoff?
In an age where so many different shows are coming back, you might wonder when or if Arrested Development will get a turn. Well, according to Cross, it'll never happen. He made that revelation in a past appearance on The Last Laugh podcast, pointing to past drama among some of the cast members.
"I think it's all the things that led up to those kinds of things becoming an issue on set," he explained. "It was a difficult process for everybody—exceptionally difficult if you're older. And it was, you know, not good. It wasn't good for the actors, that's for sure."
"We didn't know what we were supposed to do, things weren't making sense to us," he continued. "And we were doing reshoots on things because somebody thought of a joke, you know, three weeks later, so we had to reshoot something for a story thing that we had no concept of what was happening."
"I mean, it was a terrible way for actors to try to do what they do," Cross added. "And there were a lot of frustrations early on, the shoot kept extending. And you know, you're asking a lot of people, and especially older people who just don't have the physical stamina that some younger cast and crew do. And it led to some tensions and it was just a very bad way to work."
Although another season is out of the cards, fans can at least keep watching it on Netflix now.