'Arrested Development': Were Jessica Walter and Jeffrey Tambor Friends When She Died?
Arrested Development stars Jessica Walter and Jeffrey Tambor made headlines in 2018 after revealing that he'd been verbally abusive to her on set while filming the popular TV show. In 2021, Walter died. For those wondering whether or not the two actors ever officially mended fences, here's what's known.
Jessica Walter and Jeffrey Tambor starred in 'Arrested Development'
The Fox comedy Arrested Development premiered in 2003. The series followed a wealthy family (rumored to be loosely modeled after the Trumps) working in the real estate business when their father is arrested. It falls on his son, Michael Bluth, to take over, though his siblings and mother get in the way.
The patriarch of the family, George Bluth Sr., was portrayed by Jeffrey Tambor. Opposite him is Jessica Walter as Lucille Bluth, his pretentious wife who had a hand in his schemes. The series ran for three seasons before it was canceled. Later, Netflix picked Arrested Development up for two more seasons.
She addressed his behavior on set in a 2018 interview
Ahead of the fifth and final season of Arrested Development in 2018, the cast sat down with the New York Times for a profile. Tambor had recently been accused of sexual misconduct on the set of another series. When he addressed those claims, he also brought up an incident involving Walter.
"I have to let go of being angry at him," Walter said. "He never crossed the line on our show, with any, you know, sexual whatever. Verbally, yes, he harassed me, but he did apologize." She later clarified the incident. "In like almost 60 years of working, I've never had anybody yell at me like that on a set."
Jessica Walter died at 80 in March 2021
Less than three years later, Walter died at 80 years old. "It is with a heavy heart that I confirm the passing of my beloved mom Jessica," her daughter, Brooke Bowman, a TV executive, wrote in a statement (via Deadline). The publication notes that she "passed away in her sleep."
"A working actor for over six decades, her greatest pleasure was bringing joy to others through her storytelling both on screen and off," Bowman continued. "While her legacy will live on through her body of work, she will also be remembered by many for her wit, class, and overall joie de vivre."
Had Walter and Tambor made up before her death?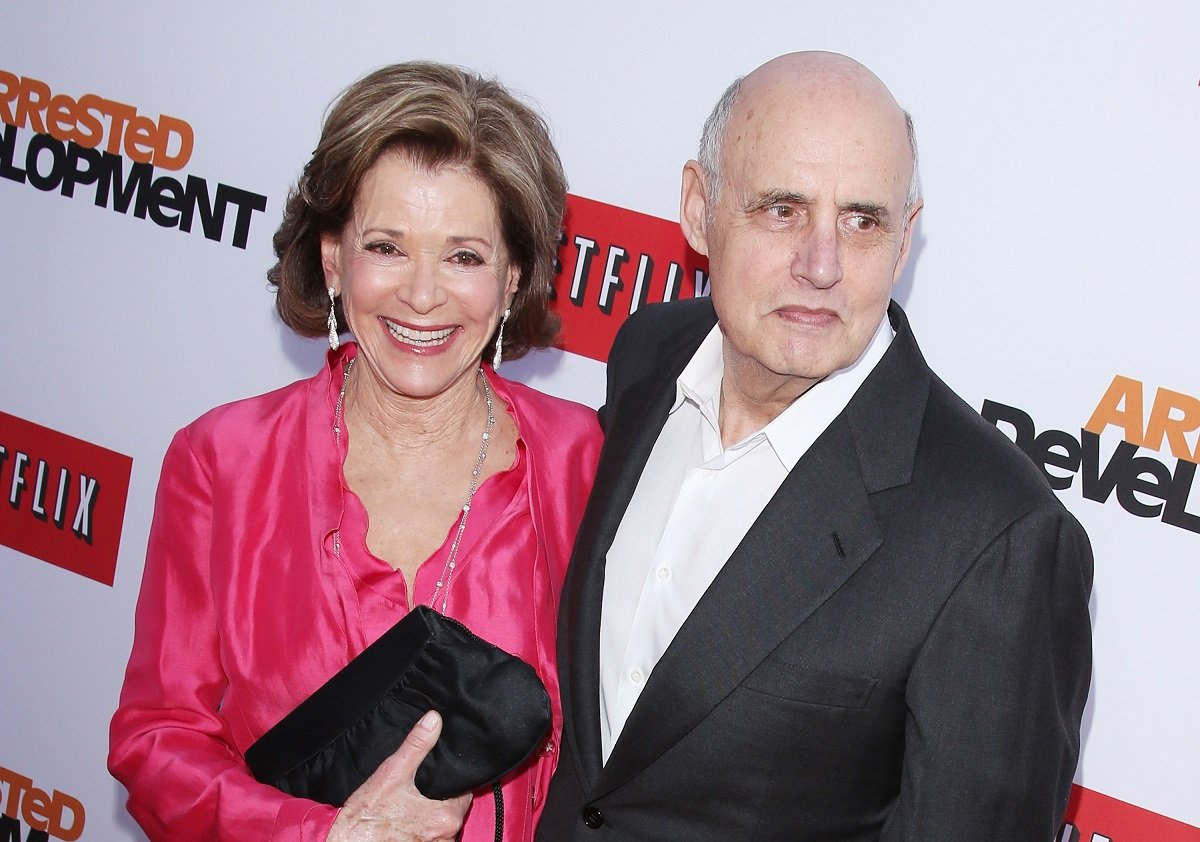 Since the allegations against Tambor broke in 2017, he has not continued to work in Hollywood, remaining out of the public eye. So it's unclear whether or not the two ever spent time together after the interview. But Walter did say at the time, "I have to give you a chance to, you know, for us to be friends again."
When asked whether she had reservations about working with Tambor again, Walter said, "Of course not." "I don't want to walk around with anger," she added. "I respect him as an actor. We've known each other for years and years and years. Of course, I would work with him again in a heartbeat."