'Arrested Development': Where Is the Cast Now?
Find out what the stars of 'Arrested Development' have been up to since filming the show.
While Arrested Development has a solid fan base today, the show experienced poor ratings and a cancellation early on. Its diehard fans pushed for a renewal, and it got new life just to face cancellation again. But when Netflix picked it up, everything changed. Fans loved it so much that Netflix decided to make more episodes. In fact, it became one of Netflix's first originals. Part of the reason it was so loved had to do with its stellar cast. Arrested Development had some big names in the credits.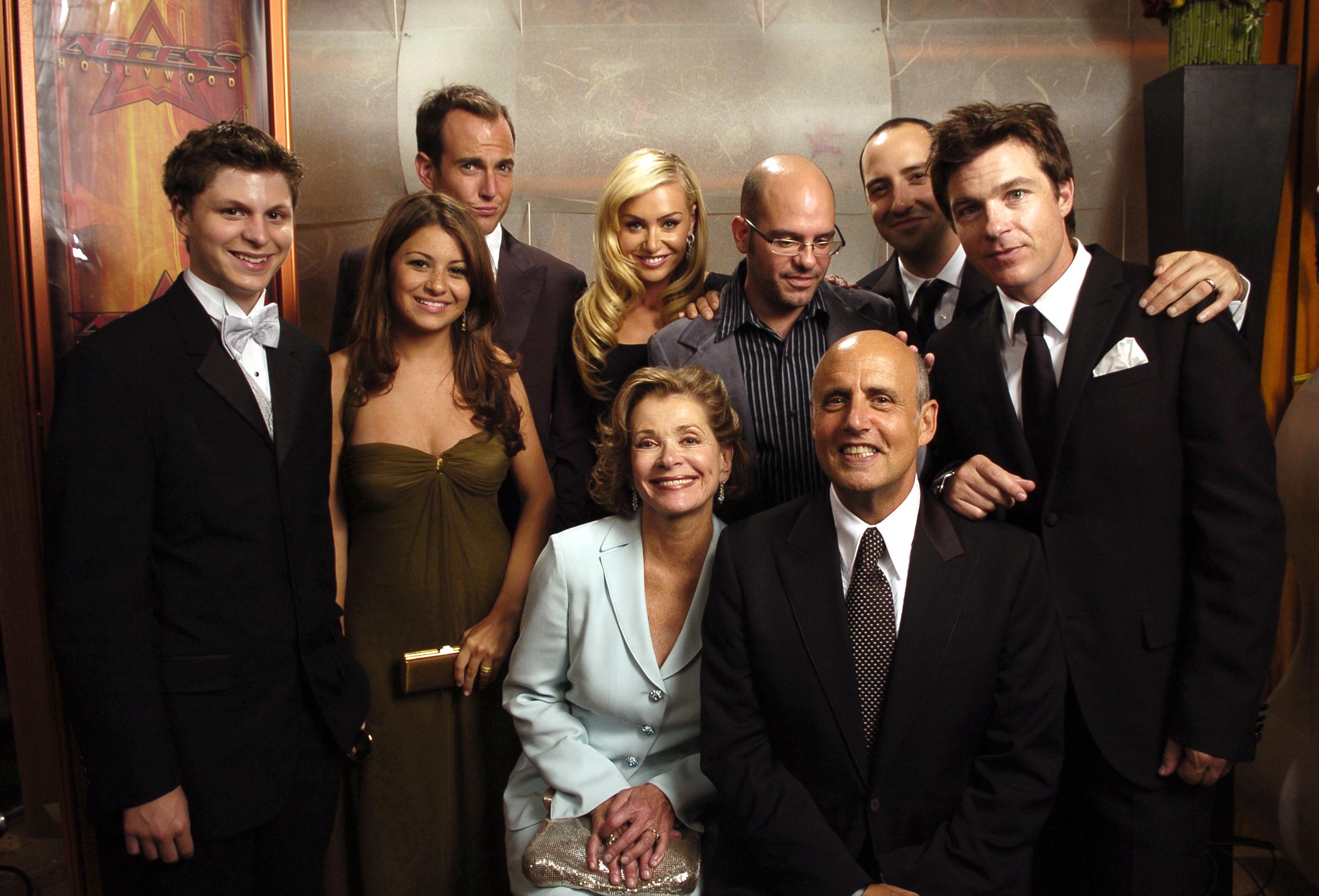 Jason Bateman: Michael Bluth
Arrested Development centers mostly on Michael Bluth and his relationship with his rich, eccentric, somewhat treasonous family, the Bluths. Jason Bateman plays the character. After Arrested Development, Bateman has been partial to streaming services. He stars in another Netflix original, Ozark.
Michael Cera: George Michael Bluth
George Michael, the son of Michael Bluth, provides a lot of comic relief in Arrested Development. Michael Cera portrays the character, who awkwardly navigates his relationships with his extended family. Cera is known for his comedic ability and has jumped from the small screen to the silver screen easily. One of Cera's most notable roles of late was voicing Robin in The Lego Batman Movie. He was cast alongside another Arrested Development alum, Will Arnett, who voiced Batman.
Alia Shawkat: Maeby Funke
Alia Shawkat worked alongside Cera to make Maeby Funke's relationship with her cousin George Michael as awkward as possible. Shawkat has continued to land a steady stream of gigs in films and on TV after Arrested Development. She had a role on the Netflix series Living with Yourself starring Paul Rudd. And she's done some voice work, as well.  
Tony Hale: Buster Bluth
Tony Hale, known for his role as Buster Bluth, also has done some notable voice work. Hale voiced Forky in Pixar's Toy Story 4. Fans loved Forky's naivete, which in some ways was similar to Buster Bluth's. Both characters were completely sheltered and had almost no knowledge about how the world works. The only difference is Buster was an adult man, and Forky was a toy made out of trash. 
Portia de Rossi: Lindsay Bluth Funke
Portia de Rossi, who played the beautiful yet deeply flawed Lindsay Bluth Funke, has decided to retire from acting. She appeared on The Ellen DeGeneres Show to explain her decision, saying she wasn't a fan of doing press for her acting work and wanted a new challenge in the form of starting a business. She is also active in several charitable organizations.