Arrowverse Star Brandon Routh Reveals Frustration Behind Franchise Exit
The name Brandon Routh might sound familiar to those who remember back when the revived Superman movie franchise found a new actor.
The name Brandon Routh might sound familiar to those who remember back when the revived Superman movie franchise found a new actor to walk in Christopher Reeve's shoes. Routh was thought to be Reeve's successor in 2006 with Superman Returns, despite the film bombing at the box office.
If he was ultimately replaced by Henry Cavill later, Routh managed to keep working steadily. He finally found a hit on TV with DC-produced characters, namely Arrow and Legends of Tomorrow.
He was cast as Ray Palmer/The Atom, a very different superhero from Superman. Unfortunately, Routh had to face being kicked off Legends of Tomorrow this last year without much explanation. Going with him will be his TV and real-life wife, Courtney Ford (playing Nora Darhk).
Was there an age bias here, or just creative differences with the producers?
Fans thought 'Legends of Tomorrow' was closely following The Atom's comic book story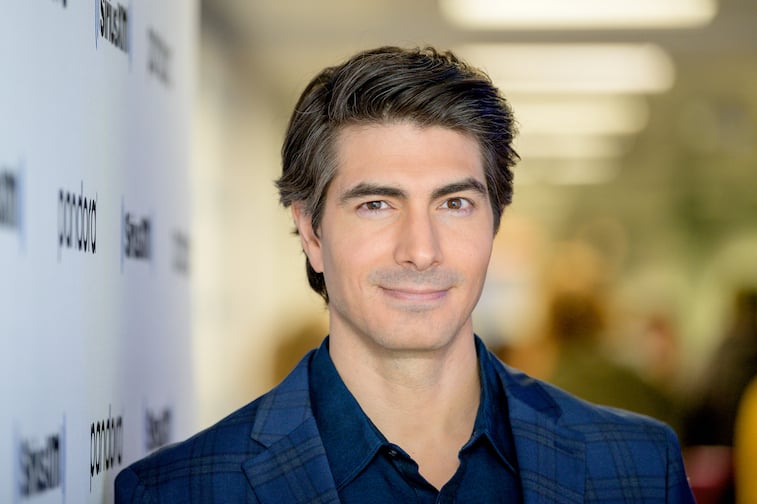 When Routh was recently interviewed about his departure from Legends of Tomorrow last fall, he mentioned it wasn't his decision. According to him, he has no idea why the producers decided to send The Atom out to pasture. He expanded on this about his last episode: "It was not something I was expecting. It was not well handled."
From the perspective of fans, they thought the show was perhaps following the comic book story of Ray Palmer disappearing and leaving behind his belt. Now Routh is saying this isn't the case, leaving fans wondering what really happened.
So far, the production team isn't saying anything, outside of apparently leaving it open to the Ray character coming back. Fans are disappointed since The Atom was an integral part of Legends of Tomorrow, not including Arrow going back seven years.
Looking at Routh's age, one can't help but wonder if age bias has reared its ugly head again.
Was Brandon Routh considered too "old" for the role?
Other than Victor Garber (who plays Martin Stein/Firestorm) and a few others, Routh is one of the older stars on Legends of Tomorrow. Routh turned 40 last October, and Courtney Ford turned 41, which is still considered an ancient age by some in Hollywood.
Is it possible they went through age bias in being let go from the show? It seems to be true the show is focusing more on the younger cast, something understandable to attract the 18-34 demographic audience.
Silence is never a good response when it comes to explaining away the cutting of a cast member. Unless the producers were reading the tea leaves of what audiences thought of Ray lately. After all, he did marry Nora Darhk on the show recently, perhaps not looked at positively by longtime fans.
Ray was certainly ubiquitous enough in related shows, including guest shots on Vixen and Supergirl.
At least Brandon Routh was able to revisit Superman on 'Crisis On Infinite Earths'
Yes, the frustration by Routh about his departure is shared by many other fans. The good news is he was able to remove the Superman weight from 14 years ago by reprising the role for Part Five of the latest Crisis On Infinite Earths through Legends of Tomorrow.
As everyone who watched saw, Routh played a multiverse Superman (Earth-96 edition, to be exact).
Having this scenario was at least a generous move when no one aged 40 has played Superman at such an age. The age bias thought, however, is still a painful thing to think was still in play.
With so many older actors being accepted in movies and TV again lately, it's been assumed turning 40 was no longer a big deal. For a series on The CW, maybe it's a different story when the majority of shows there are geared toward the Millennial market.
Even if Ray/The Atom gains offers to return in guest appearances, Routh says he isn't sure he and Courtney Ford will acquiesce. Fortunately, he's still gaining plenty of work elsewhere where turning 40 doesn't cause a panic in the writers room.