'Artemis Fowl': Why Josh Gad, the Actor Who Plays Mulch Diggums, Sounds So Familiar
Artemis Fowl, which is currently streaming on Disney+, features an all-star cast, including Judi Dench, Colin Farrell, and newcomer Ferdia Shaw. But after seeing and hearing Josh Gad in the role of Mulch Diggums, many are wondering why he sounds so familiar. Here's a breakdown of Gad's most notable roles, including the popular Disney character he plays.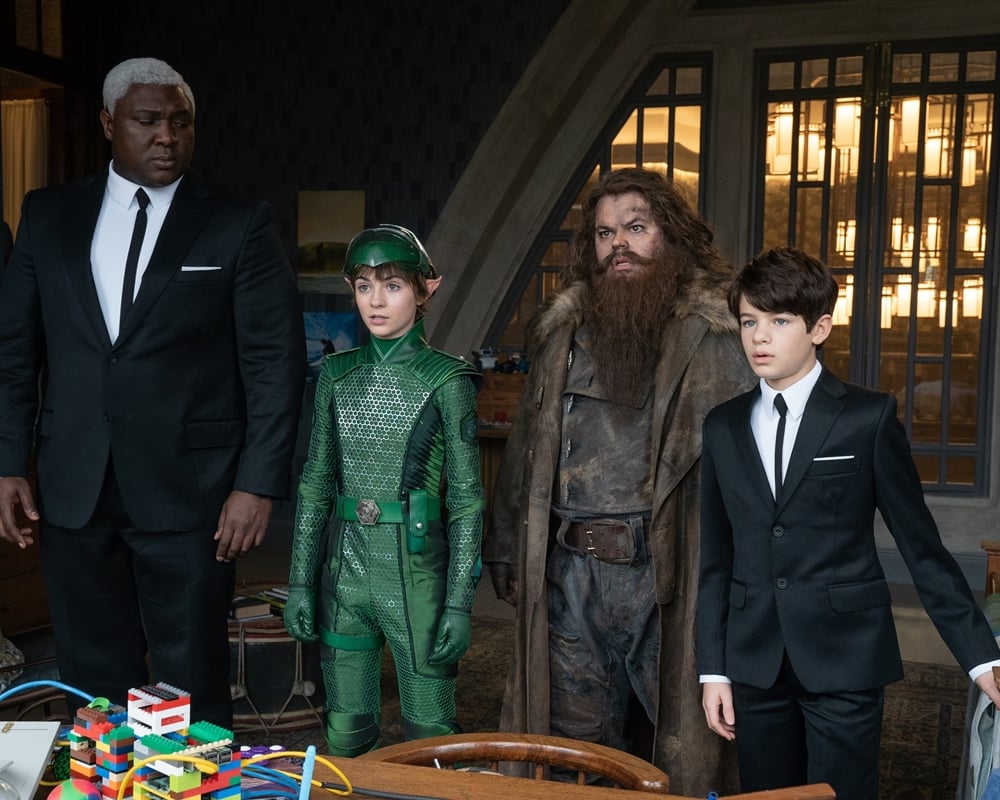 Who is Josh Gad and what else has he been in?
Josh Gad is an American actor who grew up in Florida and started pursuing his passion for performance in college. He graduated from the Carnegie Mellon College of Fine Arts and then landed his first notable role in 2005 as a guest star on NBC's medical drama ER.
In 2007, the actor was then cast in a recurring role on the short-lived Fox sitcom, Back to You, in which he played news anchor, Ryan Church. After the show was canceled in its first season, Gad joined The Daily Show as a correspondent in 2009.
Aside from his TV roles, Gad also appeared in numerous popular movies. He was featured in films like The Angry Birds Movie, Beauty and the Beast, and A Dog's Purpose. 
Gad is most-known for voicing Olaf in the 'Frozen' franchise
If Gad's voice sounds super familiar, it's because he plays one of Disney's most beloved characters. The actor voices Olaf in all of Disney's animated Frozen films, including Frozen Fever, Olaf's Frozen Adventure, and Frozen II.
As a voice actor, Gad currently also stars in Apple TV's Central Park as Birdie. He also has a recurring role as the billionaire, Herman Judd, in HBO's space comedy Avenue 5.
He stars as Mulch Diggums in 'Artemis Fowl'
In Artemis Fowl, Gad takes on the part of Mulch Diggums, the "dwarfus gigantic" thief who works with the Lower Elements Police (LEP). In an interview with Slash Film, the actor revealed that he's a fan of the books the movie is based on and was really drawn to Mulch's character.
"One of the things that I love so much about the book, is Mulch very much is a loner," said Gad. "He's like a dwarfed version of Han Solo. But what's so wonderful about- I think where the writer's taken the character in this version, is much like Holly and much like Artemis and much like all of our main characters, he's an outsider, looking for a way to fit in."
The actor also noted that the film's version of Mulch is slightly different from the book. But he feels this iteration makes him more compelling. 
"So our version of Mulch is, he's a giant dwarf, meaning he doesn't belong, and that's something that I think is very personal to him," Gad explained. "He's searching for his place, and I think when he finds this ragtag group, he identifies them as similar to him, in a way that draws him. But even when he's being drawn in, he always has one foot out the door still, and that's the fun, that's the beauty of the character — you're not quite sure what side he's on and what he's really playing at, but it always seems like he's one step ahead."

Slash Film
Artemis Fowl is currently streaming on Disney+.