The Artist Dolly Parton Loved to Listen to Growing up Because She Sang About 'Defending the Women'
Before Dolly Parton became known as the Queen of Country, there was Kitty Wells. Growing up, Wells was Parton's idol. She loved listening to her on the radio (where it was unusual to hear a female artist at the time) and singing her songs. In 1966, Wells actually recorded a song that Parton wrote. Needless to say, Parton, who was still in the beginning stages of her career then, was ecstatic.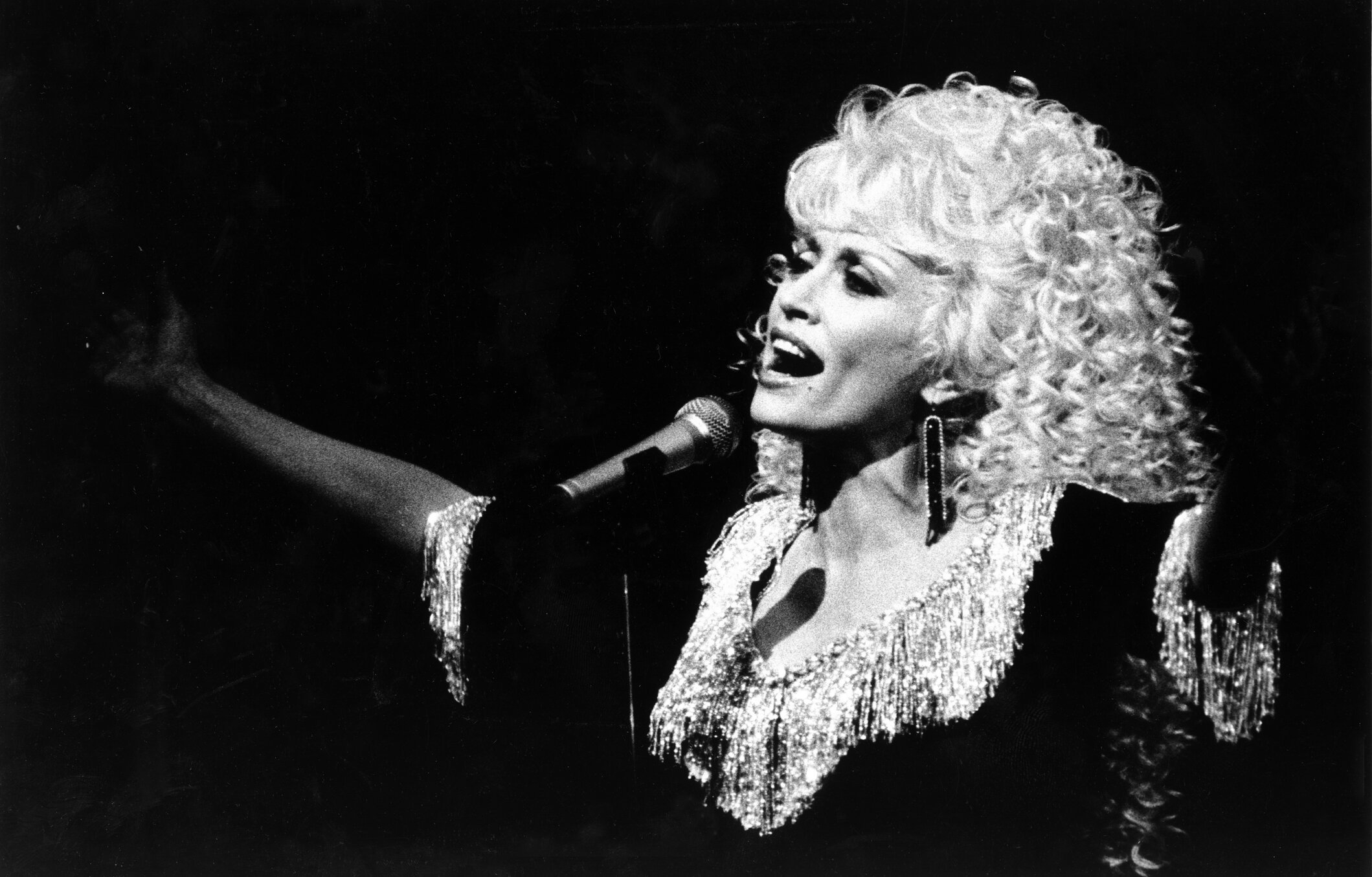 Dolly Parton grew up on Kitty Wells
"Kitty Wells was always a favorite of mine," Parton wrote in her 2020 book, Dolly Parton, Songteller: My Life in Lyrics. "I used to sing her songs all the time when I was growing up. Along with Roy Acuff and all those folks, she was one of those people that we used to listen to on the Grand Ole Opry."
Not only did Parton love Wells' music, but she believes her idol paved the way for her and all female country artists.
'She got recognized for standing up for women'
Wells was a different kind of country music artist. She sang about and for women, something Parton has done throughout her career as well.
"Kitty was probably the first female in country music to sing about defending the women," wrote Parton. "There was a song called 'The Wild Side of Life' that talked about God making honky tonk angels. She did an answer to it, 'It Wasn't God Who Made Honky Tonk Angels,' saying that it was men who brought women down. She got recognized for standing up for women."
In addition to being drawn to her songs' messages, Parton "loved [Wells'] sound."
"She recorded a lot of great country songs that had a lot of heart and a lot of soul," wrote Parton. "Just hearing a woman sing on the radio at that time was great. She was singing songs that spoke to us as girls and as women. She was a legend."
The song Dolly Parton wrote for Kitty Wells
When Parton was a teenager, she and her Uncle Bill Owens regularly drove back and forth between their hometown of Sevierville and Nashville, Tennessee, where they attempted to sell songs and make it big as musicians. One of the songs they wrote, "More Love than Sense," was picked up by Wells and recorded in 1966. Parton was terribly excited. One of her heroes would be singing her song.
Wells recorded the song on Dec. 20, 1966, but it was never released. Parton's book, Dolly Parton, Songteller: My Life in Lyrics, is the first place the lyrics have ever appeared in print.
I've got more love than I've got sense, that's plain to see.

Everybody knows you're cheating, including me.

I didn't want to believe it, but now I'm convinced

That I must have more love for you than I've got sense.

Chorus of "More Love than Sense," written by Dolly Parton and recorded by Kitty Wells in 1966