Ashley Graham Stays Authentic on New Motherhood in Postpartum Instagram Post
Supermodel Ashley Graham and husband Justin Ervin welcomed their first child, son Isaac Menelik Giovanni, on January 18. Throughout her pregnancy, Graham kept fans updated on the physical and emotional changes she was experiencing without sugarcoating anything through Photoshop or filters.
Now in her postpartum phase, Graham continues to keep it real as she shares her latest stage in motherhood.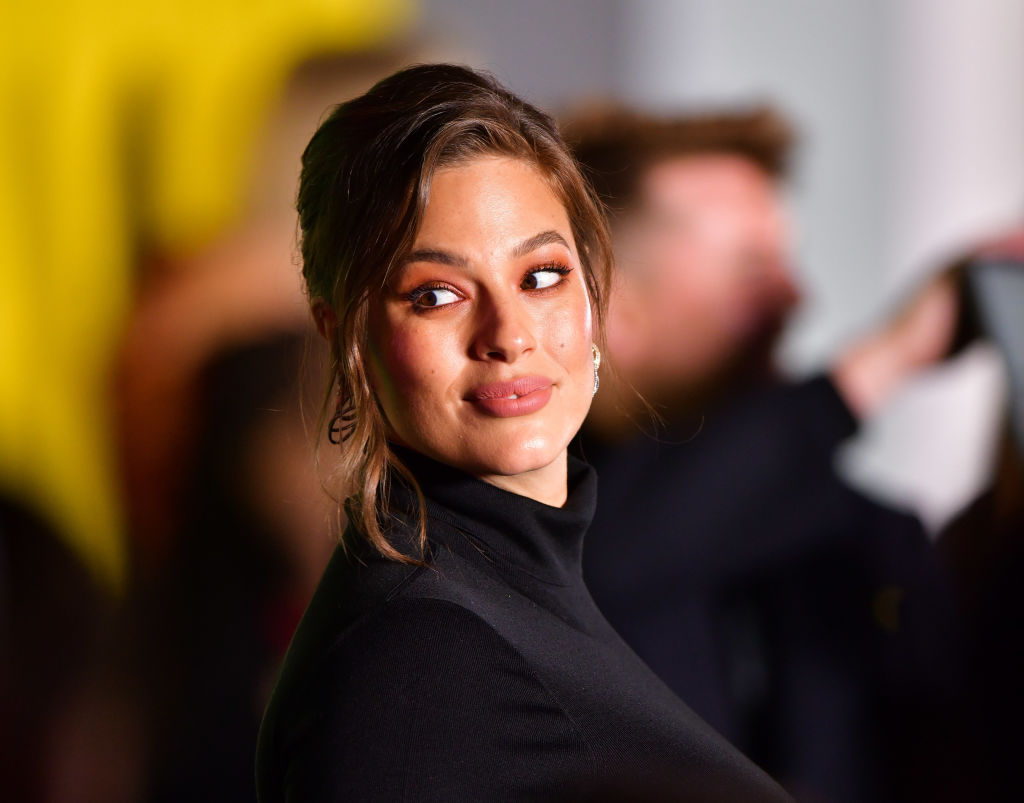 Pregnancy posts
Announcing her pregnancy in August, Graham bravely took to Instagram to show the vast changes pregnancy can have on a woman's body. Baring it all in an apparently naked photo with just her hand covering her breast, Graham posted the unfiltered pic showing her stretch marks and veins with the caption, "Same same but a little different."
Despite the supermodel's drive toward self-acceptance, she later shared that she had doubts about posting the vulnerable pic. "The reason I had posted that original photo, I had just announced that I was pregnant and I thought then I was gonna feel good, and I didn't. I felt, I just felt terrible," Graham said with emotion, according to Yahoo! Lifestyle,. "That morning I was like, get it together, Ashley. There's other women out there that are going through the same thing as you. Why don't you have a dialogue with them?"
Sharing that she was struggling with loneliness, Graham explained the challenges she was going through in her "new world of body confidence." "This is a new body that I'm walking into, why don't I just put myself out there with this new body?" she said. "I felt so isolated, I felt so alone."
Thankfully she received plenty of online support and encouragement from fans and followers. According to People, Hillary Scott of Lady Antebellum commented, "My Lord, THANK YOU for this." Another wrote, "I freaking love you for this. THIS is what real women look like. This is me, what I look like. Fabulous empowering amazing beautiful fearless!!!"
Posting postpartum
Once again, Graham went with authenticity on a recent post to share some new challenges she's experiencing in her postpartum stage while keeping her sense of humor.
"Raise your hand if you didn't know you'd be changing your own diapers too," Graham captioned the photo of herself in the bathroom mirror. "After all these years in fashion I never could've guessed that disposable underwear would be my favorite piece of clothing but here we are!"
The supermodel gave a shout out to some of her friends while acknowledging that though there are many joys of new motherhood, there are also some tough changes to endure after pregnancy.
"No one talks about the recovery and healing (yes even the messy parts) new moms go through. I wanted to show you guys that it's not all rainbows and butterflies!" she wrote. "It's been tough, but my friend Chelsea @cmrh and ceo at @fridamom is making waves and starting honest conversations. It's unbelievable the obstacles we still face talking about what women really go through. All their stuff she sent me has been a life saver."
Fans flock to Graham's honesty
Once again, Graham's post hit home for moms who relished her realness. "Yasss 🙌 just had my daughter last Tuesday via c section and I absolutely love the disposable underwear right now," one follower wrote. "Thank you for talking about this @ashleygrahamcongratulations on your new blessing."
"Thank you for this post 👏🤗 you're absolutely right, nobody tells you how that postpartum period is really like," another follower posted. "You just took me back to those days six months ago and as much as I love being a new mommy it was a very though experience to go through."
Several simply wrote, "Amen sister." 
Graham's 10 million-plus followers are sure to stay tuned to her Instagram account for more updates and authenticity!