Ashley Jones Explains Why She Left 'Young and Pregnant' for 'Teen Mom 2'
Ashley Jones replaced Teen Mom 2 star Chelsea Houska after Houska exited the series. Prior to joining the show, Jones was an original cast member of Teen Mom: Young and Pregnant. She says she left Young and Pregnant because she no longer has relationships with the cast.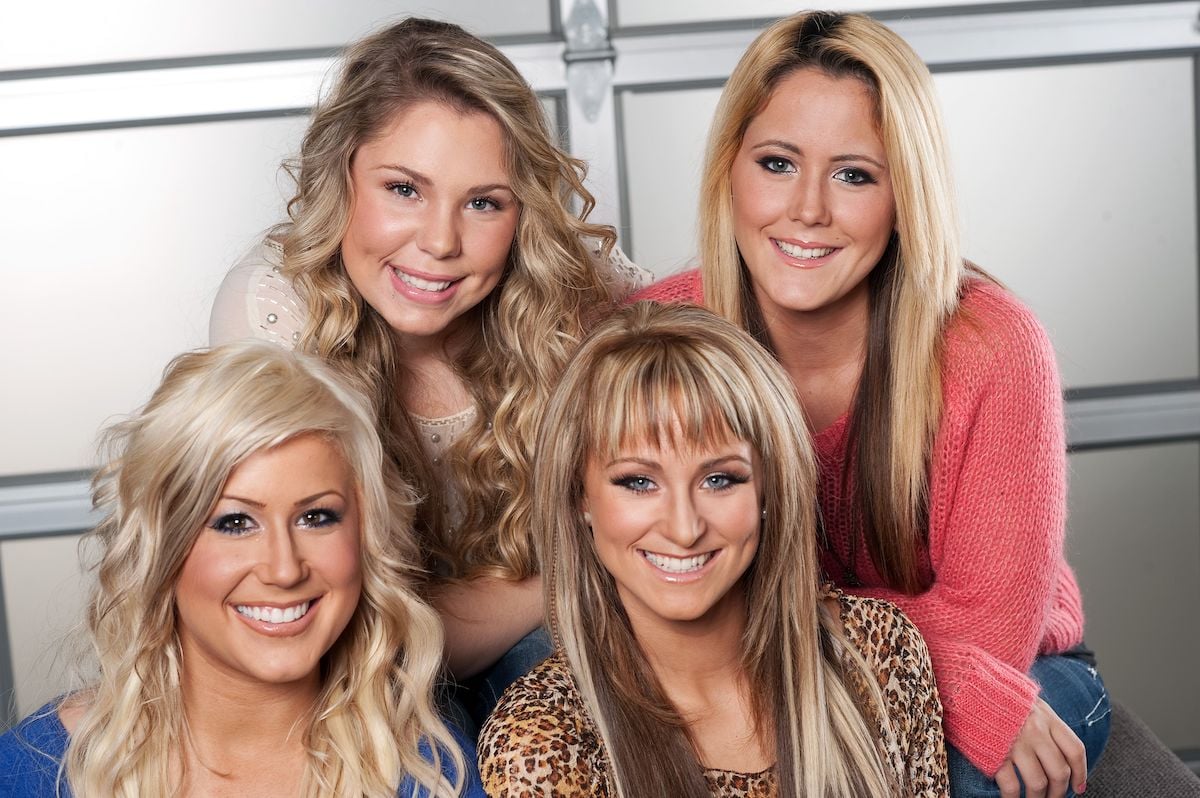 Ashley Jones on 'Teen Mom: Young and Pregnant'
Jones made her debut on MTV's Teen Mom Young and Pregnant, where she remained for two seasons. The show documented Jones becoming pregnant at 19 – as well as her sometimes volatile relationship with her boyfriend, Bar Smith.
Related: Why MTV's 'Teen Mom: Young and Pregnant' Is Reportedly Not Returning For Season 3
Smith and Jones welcomed their daughter Holly and struggled to keep things afloat due to Smith's lack of direction. Their families also feuded, with Jones and Smith's mother not getting along. Jones' mother did not approve of their relationship.
Smith was also arrested for domestic violence, and according to Jones had a drinking problem. The two split several times, only to reconcile.
The reality star feuds with her 'Young and Pregnant' co-stars
Jones fallout with her co-stars began with Jade Cline transitioned to Teen Mom 2. According to Jones, producers of Teen Mom 2 first approached her to be an addition to the cast. Jones says that she denied the offer and opted to stay with her show. Cline was selected in her place.
During the season 2 reunion special, Dr. Drew asked how everyone felt about Cline moving onto the other show. Everyone answered with congratulatory messages except Jones. But according to Jones, she'd already discussed with show producers that due to brewing tension, she did not want to have the conversation about Cline and Teen Mom 2.
Things escalated when Jones and Cline began to throw verbal jabs at one another during the reunion taping. From there, another co-star, Kayla Sessler, got involved and accused Jones of not being supportive. Security was called and Jones was escorted out.
The drama continued, spilling onto social media. Jones later took to YouTube to explain her side of things.
Ashey Jones says she left 'Teen Mom: Young and Pregnant' because of issues with her co-stars
Jones is happy to be the newest cast member of Teen Mom 2. In an Instagram Q&A with fans, Jones says the estrangement between her and her co-stars was the fuel for her decision to leave the show.
Related: 'Teen Mom 2′: Did MTV Initially Choose Ashley Jones as Jenelle Evans' Replacement?
"I always said that I felt a special connection with YP because that's where I started and where I wanted to finish," she began. "After that last reunion and a few other situations played out, I no longer felt that connection or the need to hold on. So when the opportunity presented itself this time around I took it."
Jones also notes that she previously turned down the chance to join the show due to not being offered a salary bump. There's speculation that Jones took the gig on Teen Mom 2 this time around for financial reasons.
Her storyline on this season of the show focuses on her engagement to Smith, Jones continuing her educational studies, and expanding her business profile.
Teen Mom 2 airs every Tuesday on MTV at 8 pm EST.