Ashley Tisdale Does 1 Thing She's Never Done Before in These 2 TV Shows
Ashley Tisdale reveals what her roles on the two fall series 'Carol's Second Act' and 'Merry Happy Whatever' let her do for the very first time in her entire career.
It seems like Ashley Tisdale has never stopped working. Disney fans discovered her doing The Suite Life of Zac & Cody and the High School Musical films simultaneously and followed her to Hellcats, Phineas & Pherb, Clipped, movies, and music. It should be no surprise that Tisdale has not one, but two new TV shows premiering this fall. What is a surprise is that it took her this long to play this kind of role in both shows.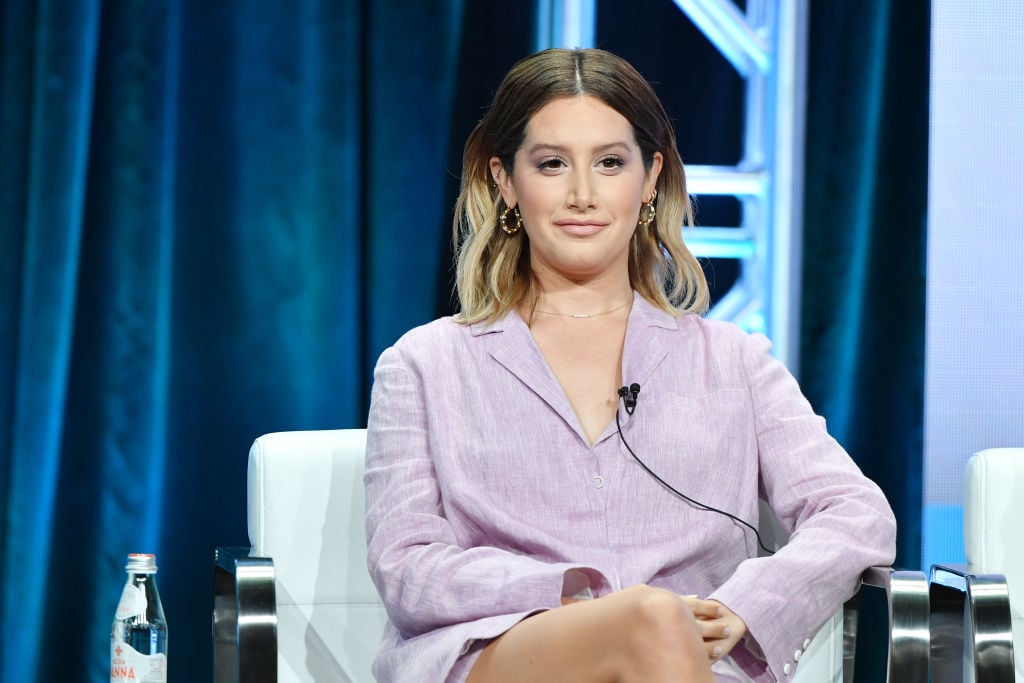 On Carol's Second Act, Tisdale plays Carol (Patricia Heaton)'s daughter Jenny. Carol is starting a new job as a medical intern at age 50, and her job crosses paths with her pharmaceutical rep daughter. Merry Happy Whatever is a holiday comedy series coming to Netflix in November. Tisdale was on a Television Critics Association panel for Carol's Second Act where she spoke about reaching a milestone with these two roles. Carol's Second Act premieres September 26 at 9:30 on CBS. 
Ashley Tisdale will be playing her own age for the very first time!
When an actor gets her start on the Disney Channel, she can end up playing younger characters for a while. Ashley Tisdale was already in her 20s when she played Sharpay in High School Musical, so it has taken until her 30s to play women in their 30s.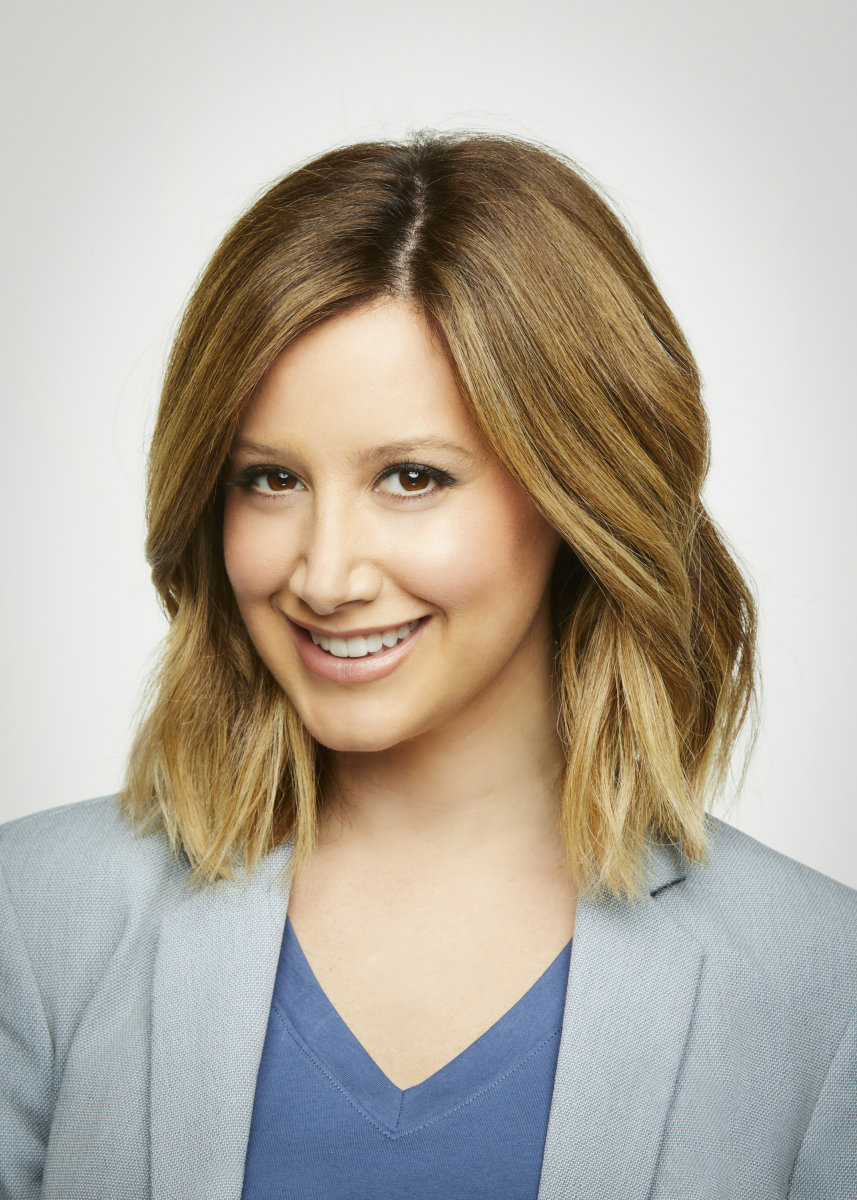 "Both this role and that role, I am finally playing my age where a long time I was playing younger," Tisdale said. "So it's really nice to be able to be in a mature role where I get to be my age and that character is very different from this character. That's what acting is all about. It's just playing all these different kind of characters and bringing them to life."
Ashley Tisdale is only acting in both 'Carol's Second Act' and 'Merry Happy Whatever'
Ashley Tisdale is a multi-hyphenate and one of those hyphenated jobs is producing. She produced the TV series Young & Hungry and Miss Advised and the movies Sharpay's Fabulous Adventure and Daphne & Velma. For Carol's Second Act and Merry Happy Whatever, Tisdale is happy to just act.
"I think for me it's always about the show and the characters," Tisdale said. "Merry Happy Whatever has been so much fun and I'm just acting in that as well. I just really love the character. Then when I heard about this opportunity, I've been such a huge fan of Patty. She's such a legend, I'm so excited to work with her. Also, it's a sitcom and it's just going to be so much fun to be in front of a live audience again."
Ashley Tisdale shares her work ethic with her 'Carol's Second Act' character
One thing Ashley Tisdale has in common with Jenny is their age. They also share a strong work ethic, as evidenced by Tisdale's prolific endeavors.
"I love to work," Tisdale said. "She obviously is in the field of working and has a great job. So I think that that's something that I relate to."
Ashley Tisdale relates to family holidays in 'Merry Happy Whatever'
The holidays are fairly relatable to everyone too, and Ashley Tisdale is no exception.
"Merry Happy Whatever is starring Dennis Quaid and it is about when a family comes home for the Christmas holidays and the dysfunction of what happens," Tisdale said. "So each day is leading up to New Years and each episode is a day. It is literally, I feel like, a lot of stuff that happens at the holidays."
Only Tisdale filmed Merry Happy Whatever this summer so it would be on Netflix in time for the holidays.
"It was freezing on set and super hot outside so I never knew what to wear to work," Tisdale said. "This is like 80 degrees and we're like singing Christmas carols or [decorating] Christmas trees but it's such a fun time. We had a great time doing it."
Now that Ashley Tisdale is playing her own age, so are her fans
Ashley Tisdale's fans didn't remain in high school forever either. Now that High School Musical is over 10 years old, Tisdale's original fans have grown up with her. They're at least in their late 20s if not their 30s as well.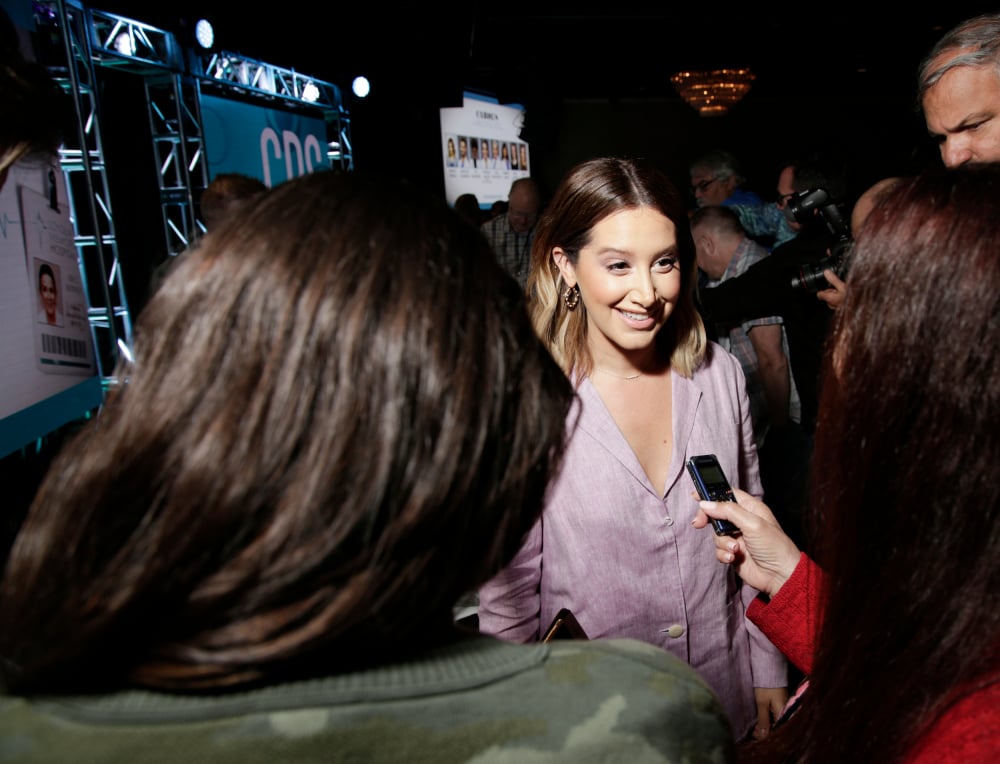 "Obviously, they've grown up with me so they're at that age where they're watching projects that I'm doing now," Tisdale said. "So it's been really cool to be able to grow my fans, and also find new fans."