Ashley Tisdale Doesn't Know if 'High School Musical' Would Work Today Because It's So 'Innocent'
Ashley Tisdale thinks, if 'High School Musical' came out today, it wouldn't do as well as it did in 2006. Here's why.
High School Musical first premiered on the Disney Channel on Jan. 20, 2006. Immediately, it was a hit. The movie's actors, like Zac Efron, Vanessa Hudgens, and Ashley Tisdale, blew up and became some of the time's most beloved young stars.
But Tisdale, who played Sharpay Evans, isn't sure if High School Musical would do well if it came out today. Here's why.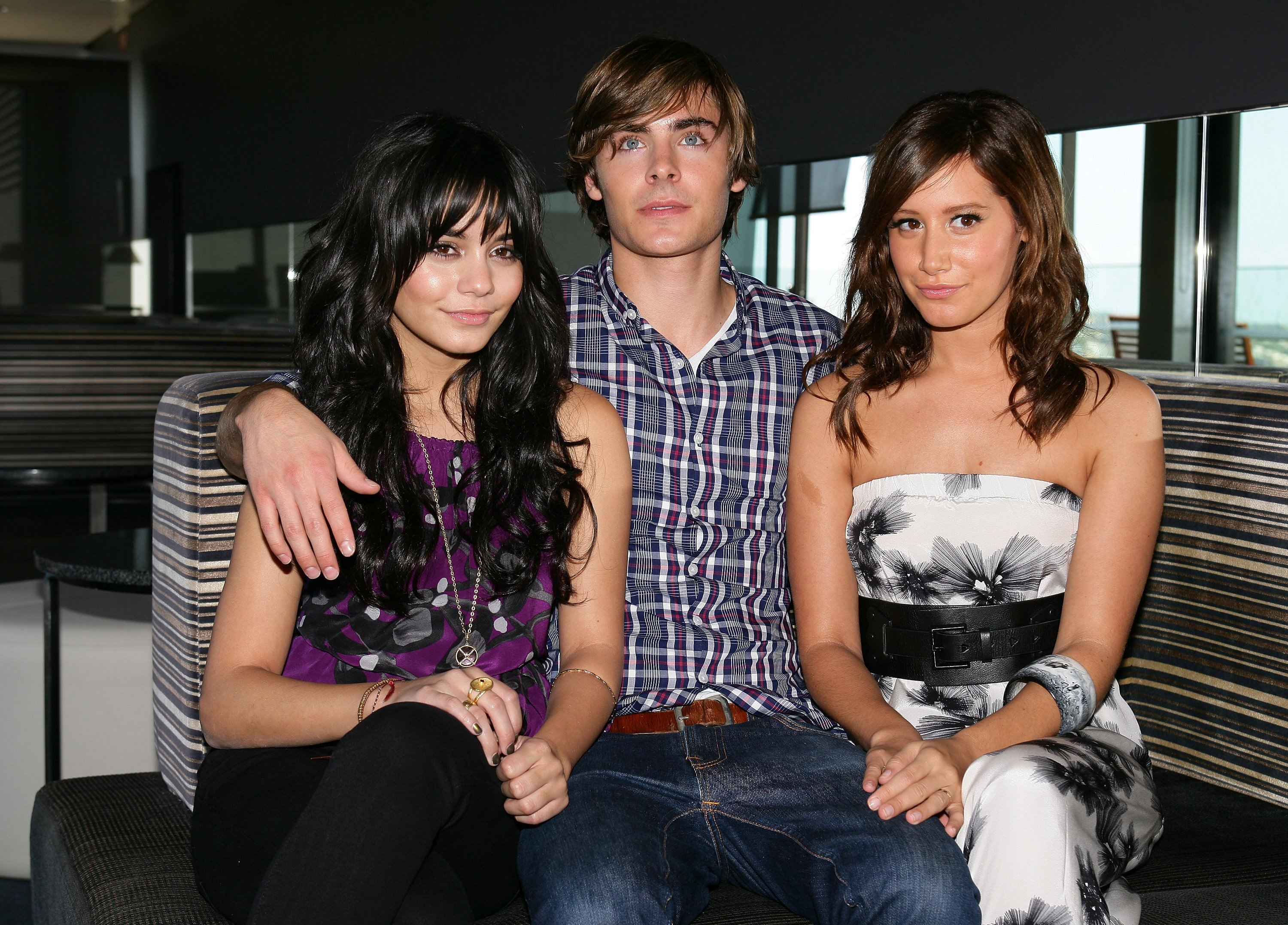 Ashley Tisdale doesn't know if 'High School Musical' 'would work right now'
Tisdale was recently interviewed by Dr. Deepika Chopra on the Dear Media podcast, Looking Up. She spoke about how her involvement with High School Musical "feels so far away."
"It's almost actually like looking back on your high school years in a weird way, like high school experience twice," she said. "And just one was, like, super successful."
Tisdale describes 2006 as a different time. She's not sure if, today, the franchise would do as well.
"It was such an innocent moment in time to where people were accepting of that type of movie," she said. "I don't know, like I always say, I don't know if it would work right now, you know? Cause it's just like a different time. But it's just that cast and everything was–it's very hard to find a project where there was a lot of innocence and a lot of people excited and passionate about what we were going to do."
All in all, Tisdale says acting in HSM "holds all, like, great memories."
What Ashley Tisdale was really like in high school
Tisdale and Sharpay were quite different in high school. Unlike Sharpay, Tisdale was actually "very shy."
Chopra asked the actor to describe herself as a high schooler.
"Definitely quirky, but I was very shy, for sure," she responded. "I was like the shyest person."
Additionally, Tisdale describes her younger self as having "a lot of energy."
"I was, like, I could do so much when I was younger. Like, yeah, just a lot of energy."
Ashley Tisdale says she's deeper than the characters she plays
Tisdale also spoke about how people often think she's just like the characters she plays (like Sharpay) in real life, when she's really so much more.
"I think because that's how they know me or they've seen me first, but I'm actually not," she said.
"I'm a full-fledged person that is very separate from those," Tisdale continued. "And I think that, you know, I'm alive. Deeper than people would expect."
Though the actor says she's never played a character that was exactly like her, she says there's "a little piece of [her] in every character [she's] played."