Ashley Tisdale's Own Mental Health Struggles and Losing a Friend to Depression Led Her to Start Frenshe
While Ashley Tisdale has been in the public eye for the majority of her life, the role she is probably best still known for is her portrayal of Sharpay Evans in the High School Musical movies. In recent years, Tisdale has become interested in the mental wellness space. Her new site, Frenshe, explores "the benefits of healthy living on a budget, fashion, diet trends, plastic surgery, and even finding how to truly love ourselves. Yes, we're getting that deep!"
Here's what inspired Tisdale to start her own wellness site.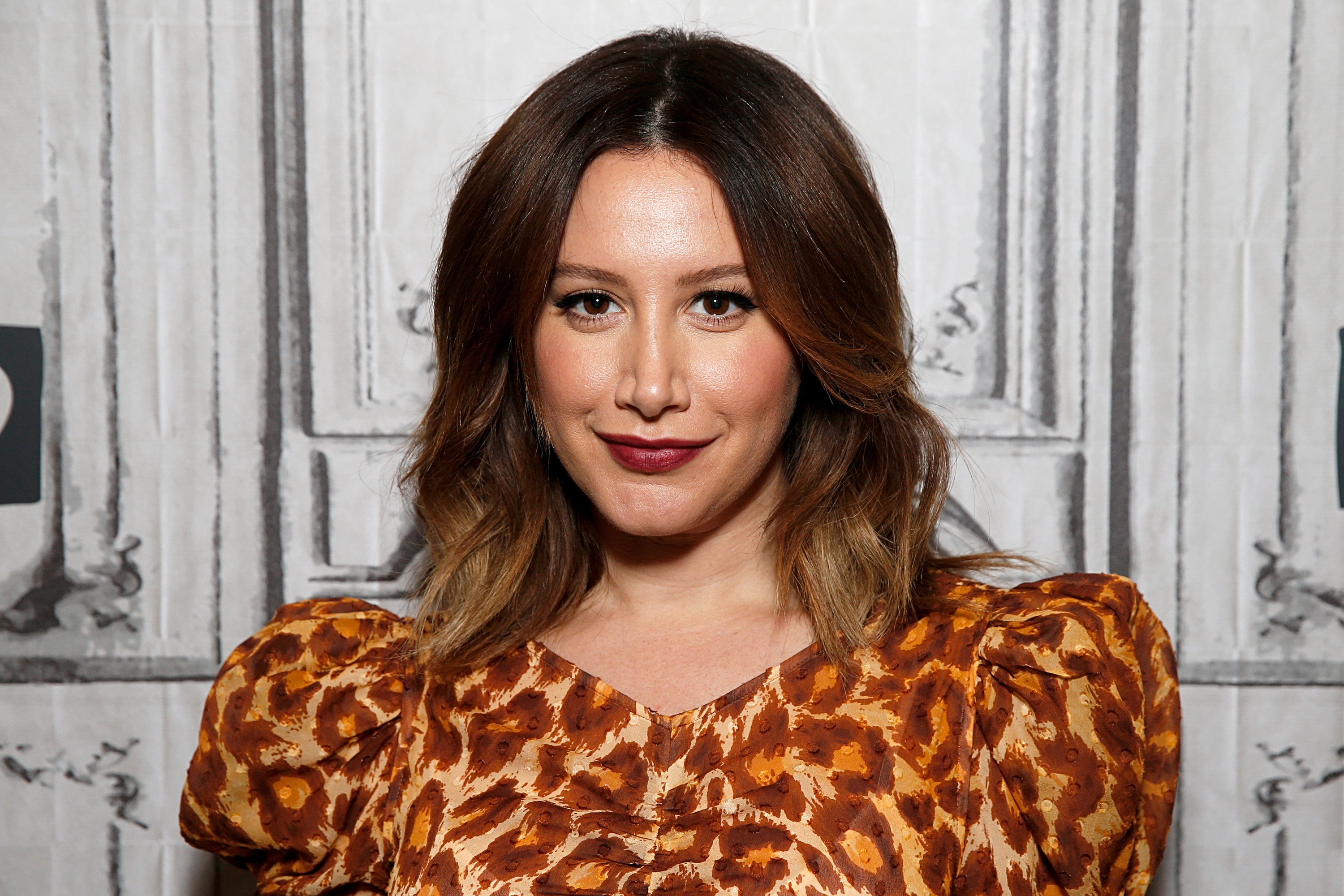 Ashley Tisdale wants to share what she's learned about anxiety and depression
Tisdale isn't new to the blogosphere. She attempted to start a site a few years ago, but she and the person she teamed up with "saw different visions for it." Frenshe is her chance to fulfill her true vision.
"I think just over the last couple years of my journey with mental health and really digging deeper into my anxiety and depression that I've had," she told the Dear Media WorkParty podcast when asked why she started Frenshe. "I was really just introduced to a lot of holistic medicine and doctors. And basically over the last couple of years, just doing so much research and I have so much knowledge to share."
Along with wanting to share her newfound knowledge, Tisdale also features experts in the field on her site. But, most of all, she's just excited to cultivate a community where people can be honest with each other about mental health.
"It was just something that I was really passionate about and excited to share," she said. "Just, I think for me, I love being able to share more personal things with my audience. And this was something that I felt like I could really give, and I felt like I could really give a lot of knowledge."
'People need to start talking about this more' — Ashley Tisdale
Tisdale first began talking about her mental health journey with the debut of her Symptoms album. As soon as she opened up that conversation with her fans, she started to learn just how "many people [were] suffering." The actor has also seen mental illness affect people in her personal life. So she wanted to become a resource.
"I had a friend that I lost to depression," she said. "And so I just felt like, you know what? I think it just — people need to start talking about this more. Like, we just need to come out. Especially, especially people that, you know, like my audience looks up to and knowing that we aren't perfect and we go through the same things that, you know, anybody goes through. And so I just felt really proud of that moment."
Where the name Frenshe came from: 'I'm known as Ashley French (aka Frenchie, Mrs. French, and Frenshe)'
RELATED: Ashley Tisdale Is 'Glad' She Did 1 Thing Before Getting Pregnant
Related post url: 
Tisdale's husband is Christopher French. They got married in 2014 and, together, they have a daughter named Jupiter Iris French. The High School Musical alum's wellness site is named after one of her nicknames that plays on her new last name.
"A lot of you know me as Ashley Tisdale, but in my more personal life over the last six years, I'm known as Ashley French (aka Frenchie, Mrs. French, and Frenshe)," reads the site. "As I mentioned on my Instagram, I've been on a journey the last couple of years focusing on health and wellness, and I'm finally ready to get super personal with you all. I wanted a platform where I could share with you the knowledge that I've accumulated over the years in the most honest and vulnerable way."