Ashton Kutcher Had Some Oddly Interesting Jobs Before Becoming an Actor
Ashton Kutcher has many credits to his name now but here are the weird jobs he had before making it big.
Ashton Kutcher is well-known for his acting career. Aside from his TV hits, Kutcher is currently part of Netflix's The Ranch. Currently, the actor's name has been plastered all over entertainment magazines over allegations that ex-wife Demi Moore made against him in her new book. 
Kutcher has taken the high road and has chosen not to address Moore's allegations, although he did make a not-so-subtle statement on Twitter. Instead, the 41-year-old has been talking about other things — like his past jobs. The former That 70's Show star sat down to eat some wings and answer some "hot" questions on a recent episode of First We Feast.
So, just what did the actor have to say?
Ashton Kutcher is a part of pop-culture history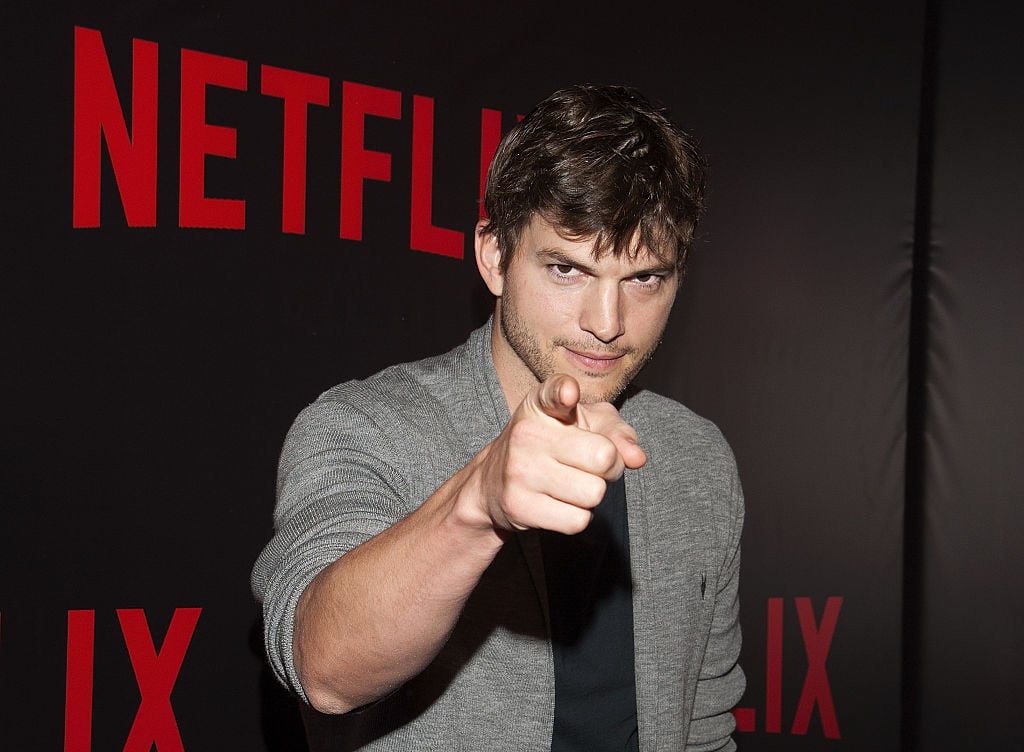 Did you know Kutcher is in the Guinness Book of World Records? And that he coined a term that is a new addition to the dictionary? As it turns out, Kutcher was one of the early users of Twitter. He holds the record of being the first user to reach one million followers. (You're probably just as surprised as we are that it's not one of the Kardashians.)
As for the word in the dictionary — that word would be punk'd. The word seems so commonplace now, it's hard to believe that it was Kutcher who coined the term in 2003 with his hit show of the same name. Kutcher said he's humbled by the fact, saying: "It blows my mind." 
Ashton Kutcher had some interesting jobs before making it in Hollywood
Kutcher is best known for his acting. His role on That 70s Show made him a household name. But Kutcher has managed to make his fame last. He has starred in MTV's Punk'd, the hit show Two and a Half Men, and most recently, the Netflix series The Ranch. 
But before Kutcher was a Hollywood actor, he had what most people would consider "normal" jobs. And you thought his only other job was working as a Calvin Klein runway model.
Before moving to Hollywood, Kutcher lived in Iowa. He got his work ethic working on his family's farm and helping with the animals. But it was more than just feeding and brushing the cows. Yep, some of his jobs required him to get up close and personal with a few steers. 
In addition to life on the ranch, he took on a few traditional jobs. One of his first jobs was at a cereal factory "sweeping up cereal dust." After that, he skinned deer, working at a butcher shop during hunting season.
What else did Ashton Kutcher reveal in his interview?
Believe it or not, Kutcher is a reality TV fan. In fact, he admits to being a huge Bachelor and Bachelor in Paradise fan. The actor says that these shows give viewers "an extraordinary look at humanity." They allow you to look at how normal people react under extraordinary pressure. But Kutcher doesn't just watch reality TV, he has produced a number of shows including Beauty and the Geek and True Beauty.
Another interesting tidbit — the actor got a little too into character when he was preparing to play the role of Steve Jobs in the movie Jobs. Most people know that Jobs was a fruitarian. This means he only ate fruit, vegetables, nuts, and grains.
Kutcher revealed that he read that Jobs liked to drink a lot of carrot juice. So naturally, Kutcher did the same. As it turns out, too much carrot juice can inflame your pancreas, and Kutcher ended up in the hospital with pancreatitis. The actor warned viewers, saying that it's probably best not to drink too much carrot juice.