Ashton Kutcher Made a Ton of Money Investing in These Companies
Ashton Kutcher rose to fame playing juvenile roles in comedies like That '70s Show and Dude, Where's My Car? along with hosting the MTV prankster series Punk'd. These days, he's better-known for his headline-grabbing love life and his more serious acting roles—including his current starring role on Netflix's The Ranch.  
What fans might not know is that the star is also a savvy investor who made wise choices when it came to putting money behind tech companies before they blew up. Today, the star is raking in the profits on these smart money moves.
Ashton Kutcher had humble beginnings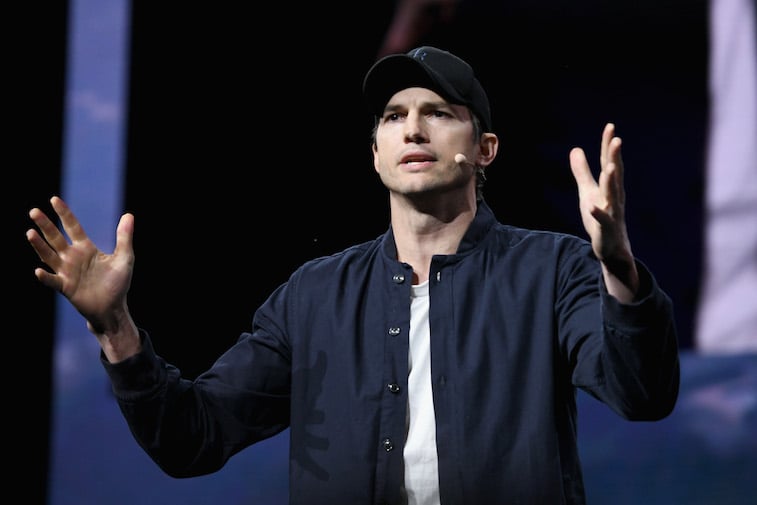 Kutcher didn't jump right into acting. His early career days were much more working class, and he spent time doing some hands-on and messy jobs like feeding and brushing cows on his family's farm, sweeping up cereal dust in a factory, and skinning deer at a butcher shop. He used these odd jobs to pay for college. Kutcher attended the University of Iowa to study biochemical engineering.
His path would soon change when he was scouted to be a model in 1997, one year after entering college. That new career would take him to New York City, and he would eventually break into the acting world with his role as ditzy Michael Kelso on That '70s Show.
Kutcher would go on to many high-profile roles in a number of different mediums and genres, playing in such diverse positions as reality TV show host to star of the dark film The Butterfly Effect. 
One of his roles was taking over for the ousted Charlie Sheen on the popular sitcom Two and a Half Men in 2011. Kutcher played entrepreneur billionaire Walden Schmidt, a role that was closer to his real life than many viewers may have suspected.
Kutcher started investing his money
Kutcher was quick to diversify his economic portfolio. His investments include restaurants like Geisha House and Dolce. He also built his own production company called Katalyst.
Katalyst was only made possible through the help of an angel investor named Ron Conway. Kutcher credits Conway with taking him under his wing to really help him understand the ins and outs of money management: "He completely opened up his investment portfolio to me and really started explaining to me how things worked and what his strategy was. He has probably been my biggest mentor."
Kutcher's savviness with money led him to a role as a guest on Shark Tank. While on the show, Kutcher did make one deal; he invested $200,000 in a company called Beebo.
Beebo produces shoulder straps designed to hold baby bottles, and Kutcher believed that his name recognition and status as a new dad (not to mention his financial support) could help launch the product into success. 
Many of Kutcher's investments have been in tech
While Kutcher's Shark Tank investment was in a physical product, a lot of his considerable fortune has been made through early investments in tech startups that did well. His venture capital fund, A-Grade Investments, was founded in 2010 and was valued at over $100 million just three years later.
He has invested in dozens of companies, but some of the most successful have included Uber, Airbnb, and Spotify. These investments show that Kutcher wasn't afraid to take a risk in some tech-based service industries that were untested and unconventional when they launched. In 2015, he founded another investment firm called Sound Ventures.
Most investors deal with the fact that not every investment is going to pay off, but Kutcher has clearly figured out how to pick some winning companies. The former factory worker and deer skinner is now worth an astounding $200 million.