Ashton Kutcher Offers up Some Revelations of His Own on 'Hot Ones' Amid Demi Moore's New Book
Ashton Kutcher is firing back following Demi Moore's scathing new tell-all. The actor recently dished on the real reason why he was fired from the set of Elizabethtown – and the answer might surprise you. The revelation comes after Moore bashed Kutcher in her memoir, which details all the problems they faced in their 8-year marriage.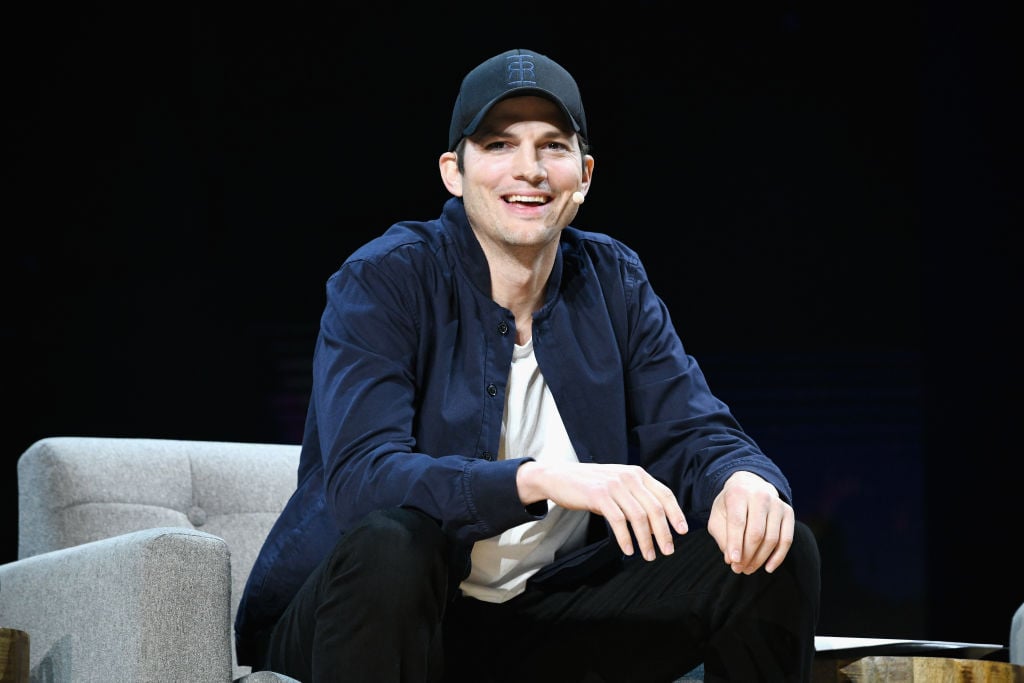 Kutcher opens up about 'Elizabethtown'
Kutcher talked about his work on Elizabethtown during a segment of First We Feast (the series where celebrities are hammered with questions while they try to scarf down a bunch of hot wings).
During the interview, a teary-eyed Kutcher revealed that he actually landed the lead role in Cameron Crowe's Elizabethtown after Orlando Bloom backed out.
Bloom had to quit the project because he was busy with a Ridley Scott movie. This opened the door for Kutcher, who never expected the audition would last well beyond the character rehearsals.
In fact, Ashton Kutcher revealed that Crowe was never convinced that he was the right man for the role, even after they started shooting scenes. According to ET Online, things eventually reached the point where both Kutcher and Crowe realized it was not going to work.
"At a certain point we just kind of agreed that it wasn't working out," Kutcher shared. "More him than me."
The Ranch star added that everything worked out because Bloom's schedule cleared up in time to return to the project. With Kutcher out of the picture, Crowe moved forward with Bloom and Kirsten Dunst in as the lead characters.
While Kutcher's revelations are pretty big, they do not compare to the bombshells that Moore unleashed in her new book.
Demi Moore blasts Ashton Kutcher in new book
Moore did not pull any punches in her new memoir, titled Inside Out. The book explores the actress's childhood all the way up to her career in Hollywood and various relationships.
Unfortunately for Kutcher, Moore devoted several chapters to their marriage. The pair tied the knot in 2005 and were together until their breakup in 2013.
In her book, Moore claims that Ashton Kutcher constantly asked her to have threesomes and that she caught him cheating on more than one occasion. She also says that Kutcher was not supportive when she was fighting alcoholism and often shamed her for being unable to quit.
Moore wrote that Kutcher once told her that alcoholism is not a real thing and that people just need to learn how to drink in moderation. Although she attempted to follow Kutcher's advice, she could never stop with only one drink.
While the book shocked a lot of Kutcher's fans, Moore says that he was notified before the book was published.
During an appearance on The Ellen DeGeneres Show, Moore claimed that she has spoken to Kutcher about the book, though it is unclear how he felt about its contents.
In the wake of her broken marriage, Moore admitted that she turned to alcohol to cope with her personal struggles. Things eventually got so bad that her children stopped talking to her, along with her former husband, Bruce Willis.
How did Ashton Kutcher respond to Moore's book?
Kutcher has yet to say what he really thinks of Moore's controversial book, though he did offer fans a quick tweet after the book made headlines.
The actor told his followers that he almost wrote a tweet about the situation, but held back after realizing that it was not worth it in the grand scheme of things.
"I was about to push the button on a really snarky tweet," Kutcher shared. "Then I saw my son, daughter, and wife and I deleted it."
After parting ways with Moore, Kutcher started dating Mila Kunis. The two have now been married for four years and counting. They also share two children: Wyatt and Dimitri.
It is unclear if Kutcher will ever share his thoughts on Moore's book, though he is clearly grateful for how everything turned out.
As far as Moore is concerned, the actress shares three children with Willis, including Rumer, Scout, and Tallulah. She has been married three times, with her first husband being Freddy Moore.
After her split with Ashton Kutcher, Moore has yet to start a new relationship. Instead, Moore is happy to rock the single life and is not in a rush to tie the knot anytime soon.