Ashton Kutcher Thought Mila Kunis Was 'Cheating' When She Was Really Watching 'Bridgerton'
Bridgerton is pretty much everyone's favorite TV obsession at the time of this writing. Since its release to Netflix in December 2020, it has taken the world by storm, garnering millions of viewers, dominating headlines and timelines, and smashing viewership records.
It's found fans in all kinds of people — even celebrities. Ashton Kutcher and Mila Kunis revealed in a January interview that the show also made it on to their TV, but Kutcher admits he didn't have the best reaction to the show at first.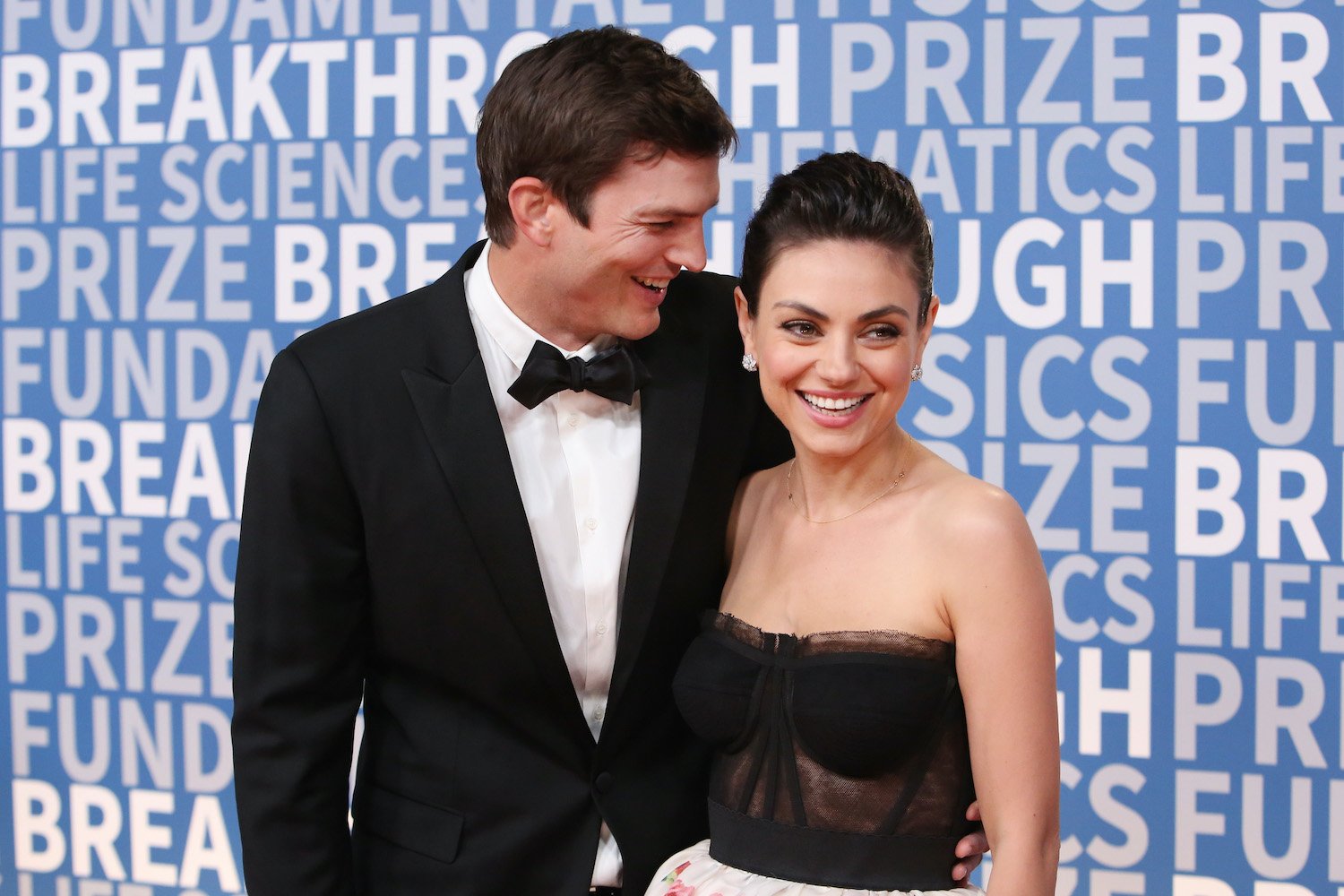 What is 'Bridgerton'?
An adaptation of Julia Quinn's same-name literary series, Bridgerton is a Regency-era courting tale that follows Daphne Bridgerton on her search for love. During the season, she meets top bachelor Simon Basset, the Duke of Hastings. The two initially snub and rebuff one another. But there's an attraction there.
The show has received praise from both fans and critics for its diverse cast, rounded characters, and saucy storylines. It has a strong 89% rating on Rotten Tomatoes and has been ranked as one of Netflix's top shows.
Mila Kunis and Ashton Kutcher talk about the show
During an appearance on TODAY, Kunis and Kutcher recalled one night when Kunis stayed up watching the Netflix series.
"I fall asleep by 9:30, I am out. It doesn't matter what is on — I'm asleep," she explained in the interview. "Last night, I clearly stayed up until midnight. I was like, 'What's happening in this show?' [Ashton] is dead asleep, but wakes up in the peak of the fifth episode."
According to Kunis, Ashton then turned to her and asked, "Are you watching a porno?"
Kutcher chimed in saying he was so confused and shocked by the noise in the scene that he accused her of cheating. "I didn't know what was going on," he explained. "I was like, 'Is there someone else in the bed?' It was terrifying!"
Watch what they said here:
Will there be a 'Bridgerton' Season 2?
Yes, Bridgerton will be coming back for another season. An official memo from "Lady Whistledown's society papers" announced the news on social media on Jan. 21. It also said:
"The incomparable cast of Bridgerton will return to production in the Spring of 2021. This author has been reliably informed that Lord Anthony Bridgerton intends to dominate the social season. I will have my pen ready to report on any and all of his romantic activities.
"However, gentle reader, before you set the comments section alight with requests for more sordid details, know that I am disinclined to report on the particulars at this time. Patience, after all, is a virtue," the letter adds. "Yours truly, Lady Whistledown."
We're sure Kunis can't wait. Let's just hope she gives Kutcher a heads-up the next time she's tune into the show.