Ashton Pienaar From 'Below Deck' Says This Season Has Been Embarrassing
Ashton Pienaar from Below Deck admitted that he's embarrassed with his behavior this season. The bosun appeared on a local Tampa, Florida morning show and revealed he is fully aware that his behavior put him at odds with Captain Lee Rosbach.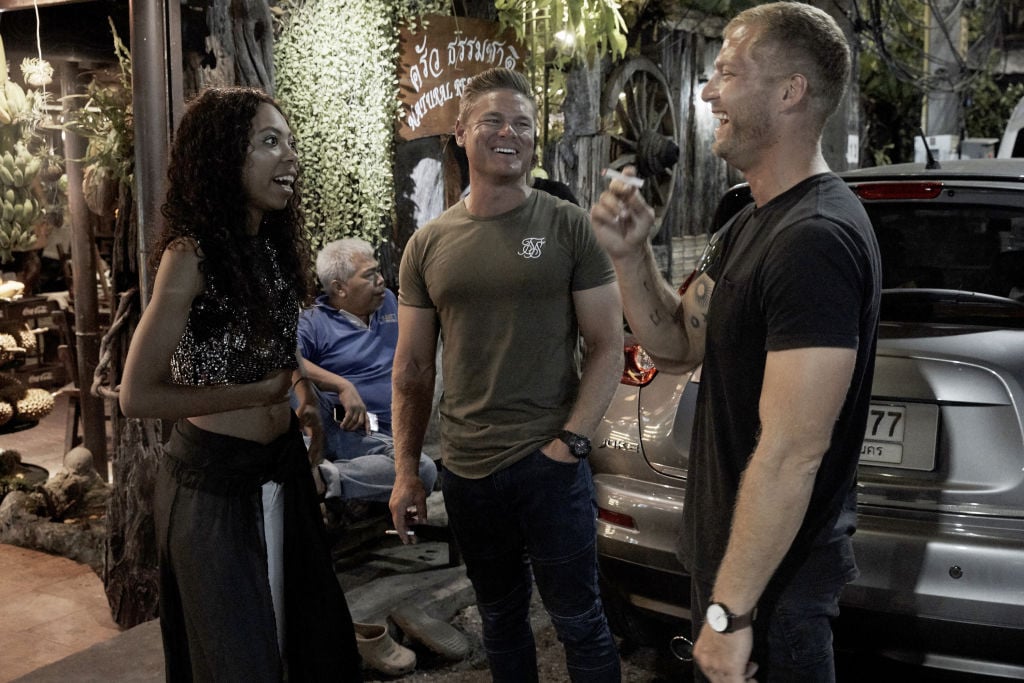 Pienaar initially shared that the show was simply dramatic and entertaining. "The cast is kind of all left out there," he said. "The dynamic of the crew involved this season has been one that doesn't hold back on anything. So it's been very dramatic and very entertaining for viewers to watch." Thankfully, the show's host dug a little deeper. She asked what it was like to watch some of the more dramatic moments.
"A lot of it's pretty embarrassing," he revealed. "We do go out and tend to drink too much and get ourselves into some sticky situations. So I think this season's been a big learning curve for me. I've seen certain behavior that I didn't like seeing in myself." He adds that watching the footage has allowed him to change certain habits.
He knows he's in hot water with Captain Lee
In a previous interview with the Tampa station, Pienaar acted as though he wasn't sure what was being said on social media, but during the current interview, he admitted that he's seen Rosbach's tweets.
Pienaar says he and Rosbach concluded last season on a positive note. "And I went into this season pretty confident that I had a good relationship with him," he said. However, Pienaar knows that the relationship has been damaged now that Rosbach is aware of his behavior this season. "When we filmed things were really good. Him and I were on very good terms. Things have kind of up come up and have been shown as we watch playback going through. And he's been pretty aggressive on Twitter." Pienaar laughs, "Things have spiraled down."
Since Pienaar's violent behavior toward chief stew Kate Chastain was revealed he's apologized. He posted a video apology to his Instagram story. Plus he recently posted about making changes in his life.
The relationship may be damaged beyond repair
When Rosbach spoke with Jenny McCarthy, he said he'd never work with Pienaar again. He said the men on the boat took their bad behavior "to a whole new level." Rosbach added that the crew, led by Pienaar was immature. "They're behaving like its a fraternity," he shared. "And they're spoiled rich kids."
Rosbach and Chastain didn't think Pienaar's apologies were sincere, but rather he delivered them because his behavior was revealed on television. "I think he's sorry that other people have seen his bad behavior," Chastain told McCarthy. "I think he's sorry because he's embarrassed for himself." Adding, "I don't think he's sorry because he cares about any mental duress that he may have caused me."
In his last blog, Rosbach made his feelings extremely clear too. "I have no idea who or what you think you are doing. This story line with you getting black out drunk and misbehaving is getting really old," Rosbach wrote. "Over a thousand dollars damage caused by your behavior at the beach club and then make unwanted sexual advances on a superior, yeah, I said that, check your epaulettes, and then you try to physically attack her, and then you don't even remember any of it. I don't know but I really sense a problem here."