ASMR YouTube Channels That Can Help You Handle Coronavirus Outbreak Stress
The coronavirus outbreak and social distancing rules have caused widespread stress and anxiety.
In times of uncertainty and distress, many people find ASMR videos comforting. ASMR, which stands for "autonomous sensory meridian response," refers to the kind of "brain tingles" and pleasant shivers you get from certain auditory and visual triggers. ASMRtistry has exploded on YouTube, and there's no better time to try it out and see if it works for you than during the COVID-19 crisis when you're in lockdown.
Visit one of these popular, soothing YouTube channels for COVID-19-themed ASMR to combat the stress of quarantine.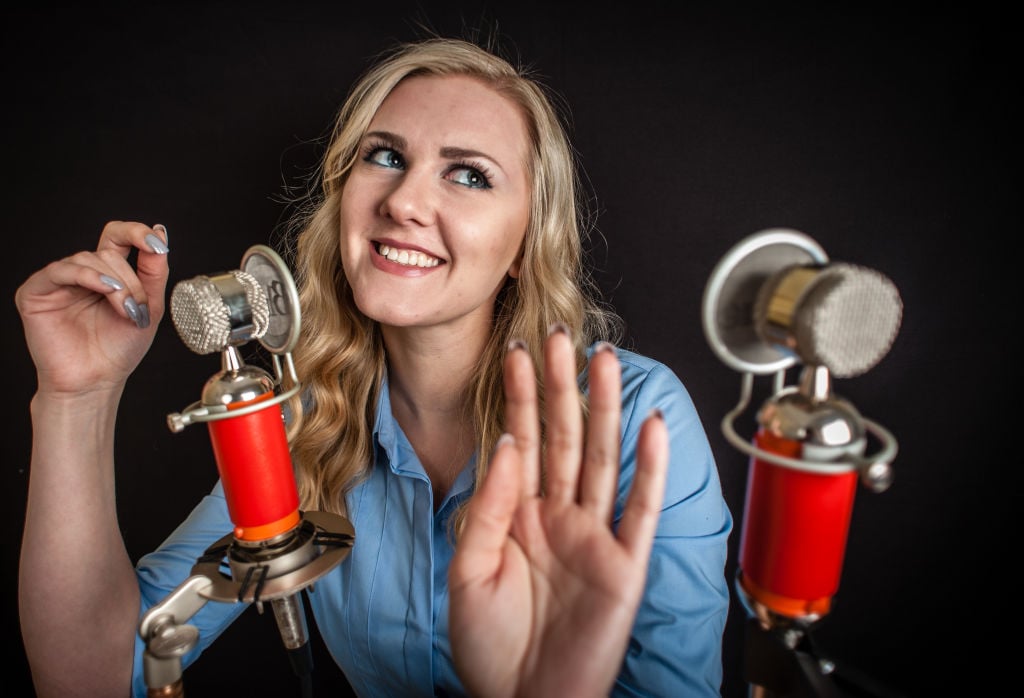 The ASMR Psychologist
This certified hypnotherapist creates timely ASMR videos that are meant to help you reduce your overall stress and anxiety, combat insomnia, and develop better coping mechanisms.
There are many coronavirus stress-related affirmations you can soak up on this YouTube channel. Recent videos focus on sleep hypnosis, reconnection during social distancing, easing COVID-19 panic, and remaining calm during a public health crisis.
FrivolousFox ASMR
This popular ASMRtist has well over a million subscribers, so you're sure to get some soothing tingles from her videos.
In addition to her usual calming visual and audio "trigger" videos (like reading in the rain, gum chewing, singing, and whispering), she has also been creating content around COVID-19 anxiety and stress. Lean in to her "personal attention" videos if you've been craving some more touch, reassurance, and connection during quarantine.
ASMR Sweetie
ASMR Sweetie's videos are often especially creative, involving roleplay and adopted personas, props, and inventive sounds. If you have recently been dealing with anxiety, panic, or negativity during the coronavirus outbreak, don't miss her calming, uplifting "breathing affirmation exercises" video.
Many of this ASMRtist's videos also focus on sleep hypnosis, which could come in handy during a time when many people claim they're experiencing nightmares, disrupted sleep, restlessness, and insomnia.
Dean ASMR
Maybe you feel like you'll been neglecting your personal care a bit in lockdown. (Don't we all?) Dean ASMR's darkly humorous, makeup-themed quarantine ASMR video can help you get a bit of a chuckle about the absurdity of our situation and relax into some ASMR tingles at the same time.
The rest of this creator's channel is good to check out if you'd like to see ASMR in a bit of a different light, as many of his videos are a little darker, funnier, and more sinister.
Ozley ASMR
Do you wish someone would look into your eyes and tell you it'll be okay right now? Ozley ASMR is here to help. This creator's coronavirus-related videos approach COVID-19 stress in a variety of unique ways.
Outdoor ASMR videos allow you to experience the chirping of birds and swaying of trees without having to break your state's stay-at-home order. Comforting medical roleplay can help you calm down a bit about the public health crisis. And if visual triggers are your thing, you should check out the guided meditations and self-love affirmations paired with soothing hand motions.