Aspiring Physiotherapist Harry Styles Dropped Out of School to Pursue Music
It's honestly hard to imagine Harry Styles as anything but the honey-voiced heartthrob that the world knows and loves today. Sure, we all understand that celebrities have their own lives outside their fame, but seeing 27-year-old Styles' glow-up since his teenage One Direction days, it's almost as if he was born to be a superstar. That's why the news that Styles nearly went a different direction with his career (see what we did there?) might come as a surprise to fans. But it's true — there was a time when Harry Styles planned to become a physiotherapist instead.
Harry Styles originally wanted to study physiotherapy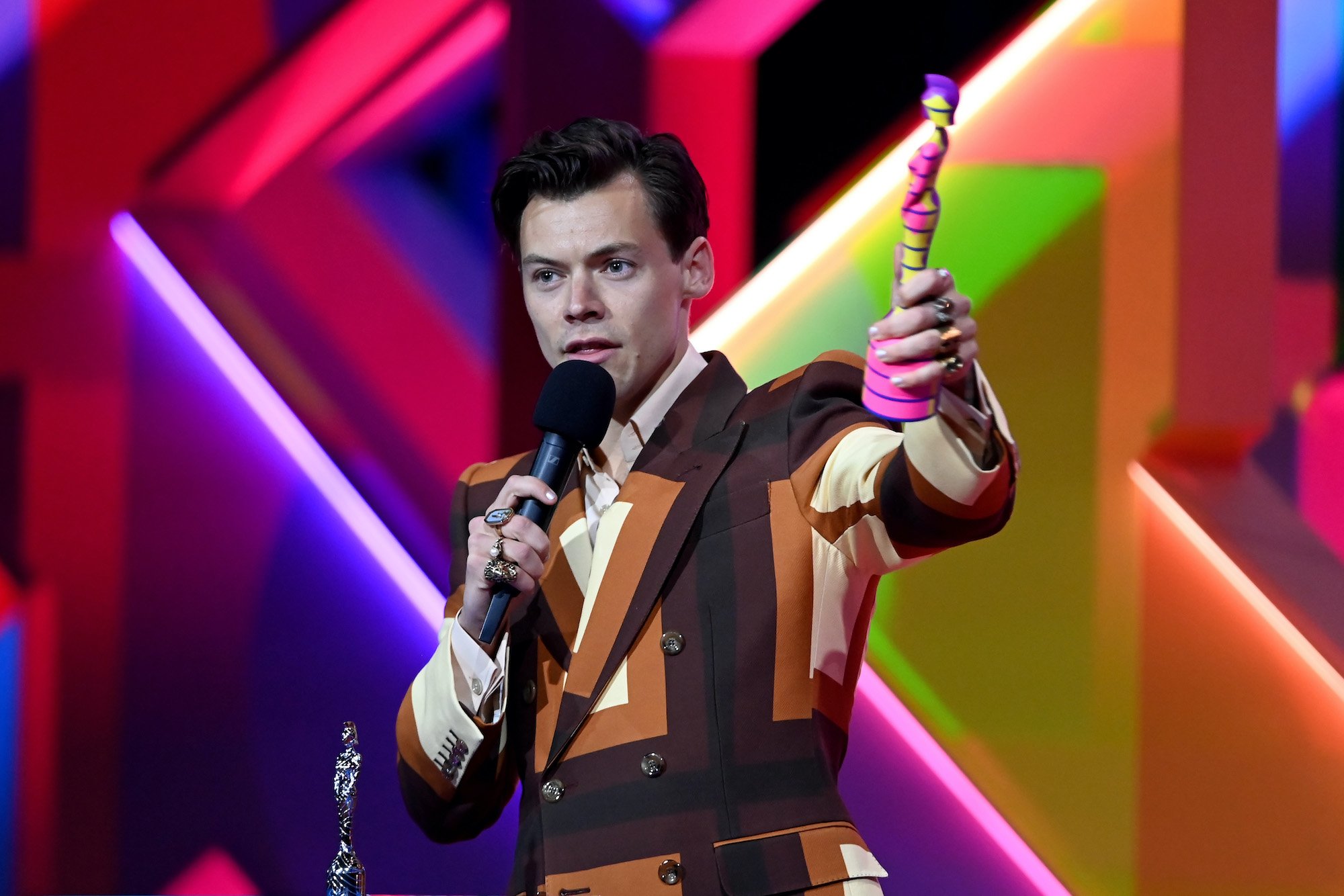 After auditioning for The X Factor back in 2010, Styles ended up the de-facto frontman of the boy group One Direction, which was formed by combining different talented contestants from the show. Since then, One Direction has achieved enormous success, Styles landed a critically acclaimed role in Christopher Nolan's Dunkirk, and Styles has gone on to launch a successful solo career.
However, back when Styles attended that fateful audition, he was still only 16 and studying for his A-level exams in things like law, business, and sociology. Young Styles had his heart set on becoming a physiotherapist, also sometimes called a physical therapist. This means he would have been helping people manage their pain and strengthen muscles, which is very different than the type of pain-healing he does now through perfect ballads about heartache.
Dropping out to pursue music luckily paid off big for Styles
When it became evident that One Direction was going to be a huge deal, Harry Styles made the likely difficult decision to stop going to school and start pursuing music full-time. One Direction went on to put out five albums and define pop music in the 2010s before the members parted ways. Since then, Syles has taken on major acting roles, developed a reputation as a gender-fluid style icon, hosted SNL, and appeared on the cover of Vogue.
His two solo albums, 2020's Fine Line and his 2017 self-titled debut, both received rave reviews from critics and fans alike. In 2021, he took home the Grammy for Best Pop Solo Performance for "Watermelon Sugar," and was nominated for two more: one for Best Music Video for his stunning work on "Adore You," and another for Best Pop Vocal Album. Considering Styles' age and talent level, it seems likely that he has many more Grammy Awards in his future.
Styles isn't the only celebrity who found a different path to success than traditional education
Sometimes, when fame comes knocking, you just have to answer the door. That's why Styles' story is not actually that uncommon by Hollywood standards.
According to Insider, Jennifer Lawrence didn't even make it through middle school before she dropped out to take acting jobs, and Christina Applegate dropped out of high school at 16 when she landed her role on Married With Children. When making Harry Potter, Daniel Radcliffe decided to take a break from his schooling and simply never returned. Other celebrities who decided to either delay schooling or drop out to pursue their dreams include Katy Perry, Ryan Gosling, Rihanna, Robert Downey, Jr., and Kate Winslet.
There's definitely no one right way to become successful, so if you can manage to do so without a particular degree, more power to you! Even though some celebrity dropouts, like Jay-Z and Hilary Swank, still stress the long-term importance of education, there's no doubt that when it came to their careers, Styles and others like them ended up making the right call for them.
RELATED: Is Harry Styles Coming Out With A Beauty Line? Here's Why Fans Think So