There's an Astrological Reason Lorde Released 'Solar Power' Single When She Did
Lorde is a Grammy award-winning singer and songwriter. She sold out stadiums and earned millions of streams on platforms like Spotify. In 2021, this artist released the single "Solar Power" with an astrologically significant premiere date. 
Here's what we know about this "sunny" single and its connection to the solar eclipse.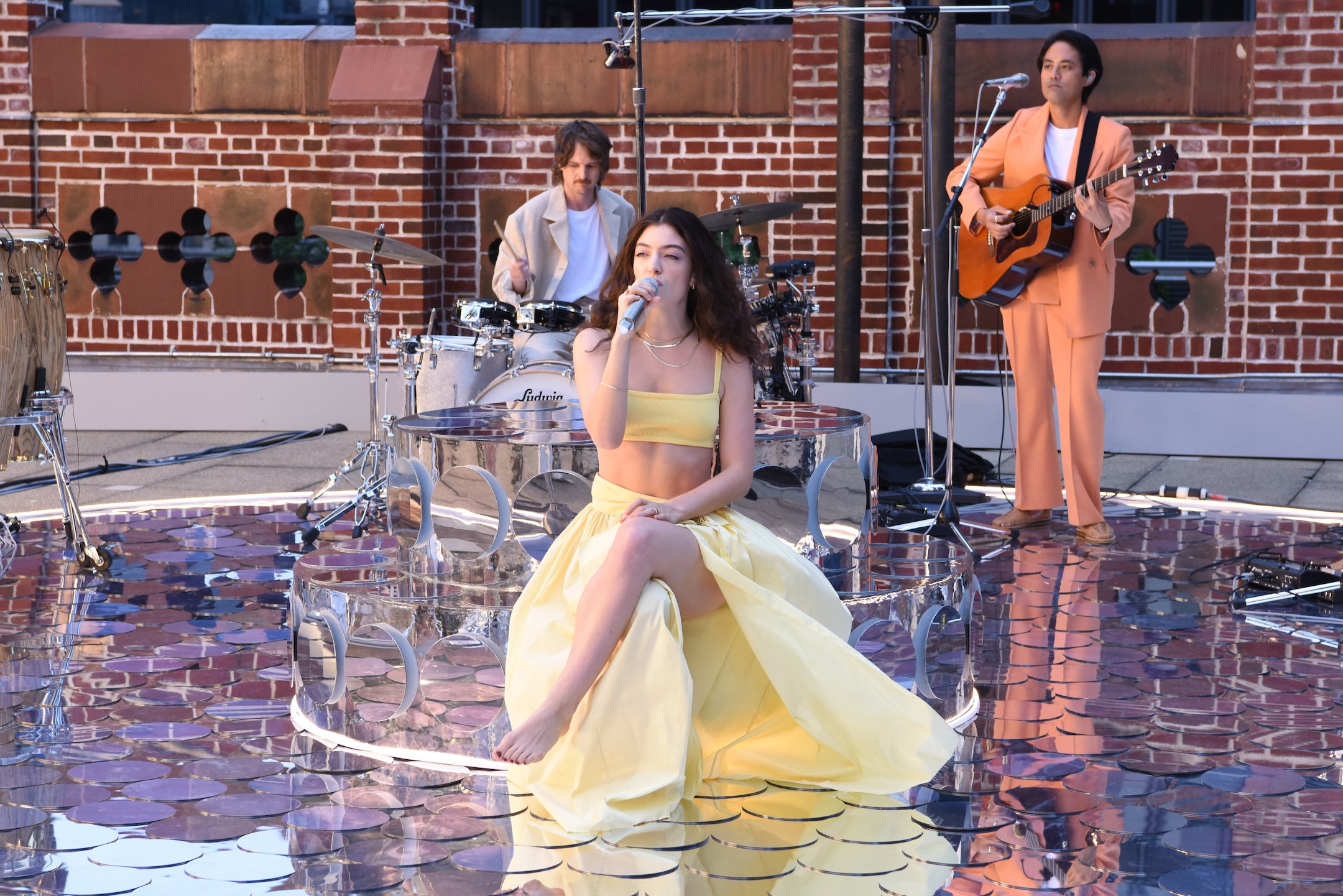 Lorde released her 2021 single 'Solar Power'
This artist is known for songs like "Royals," "Green Light," and "Ribs." After years of anticipation, Lorde released a new single. That was "Solar Power," complete with a bright and sunny music video and artists like Jack Antonoff listed as collaborators.
The release date of this single was very intentional, though. Not only was "Solar Power" released during the beginning of summer, it also premiered on the day of a solar eclipse, visible from most parts of the world. 
'Solar Power' was released on the same day as a solar eclipse 
The official release date for the "Solar Power" single was June 10, 2021. However, some fans heard the "leak" for this song prior to its intended premiere date. Lorde wasn't upset about it, though.
"I mean, listen, I love it. The kids are insane," Lorde said during an interview with Apple Music. "I love it, I respect it. I love how hungry they are. And tonight's a solar eclipse, you know? You've got to follow the vibes."
Although this song was in the works "for years," it felt right for the artist to release it on, specifically, a scientifically significant date. The host of the video interview joked that "the stars are in alignment" for this song. 
It's true. On June 10, 2021, there actually was a solar eclipse, when the moon passed between the earth and the sun. According to NASA, the partial eclipse was visible in some areas of the United States and Canada, as well as "parts of the Caribbean, Europe, Asia, and northern Africa."
Lorde wanted 'Solar Power' to feel 'sunny' and 'warm'
"Solar Power" isn't the only song Lorde has lined up for release. This artist announced a full-length album is on the way. (This album comes years after the release of Melodrama, which featured songs like "Green Light" and "Homemade Dynamite.") However, there's still plenty of mystery surrounding these new songs.
"I cannot give you too much detail right now, but I will say in the next season — you'll get it in the next season," Lorde said during a June 2021 interview, hinting at a summer/fall release. "It's finished, it's amazing, it's coming."
Since then, the artist confirmed that her album, which includes the song "Solar Power," will debut on Aug. 20. Until then, the title single and the 2021 release "Stoned at the Nail Salon" are available for streaming on music platforms like Spotify and Apple Music.