Athletes That Are Surprisingly Good Actors
Athletes and actors share a similar place in today's celebrity-obsessed culture. The two worlds do cross paths from time to time. From Babe Ruth to Michael Jordan and Jim Brown, athletes have tried their hands at acting for as long as either has been around. Sometimes, the results leave much to be desired. However, in the case of these athletes, acting became as much a part of their brand as submission holds, slam dunks, and flexing muscles.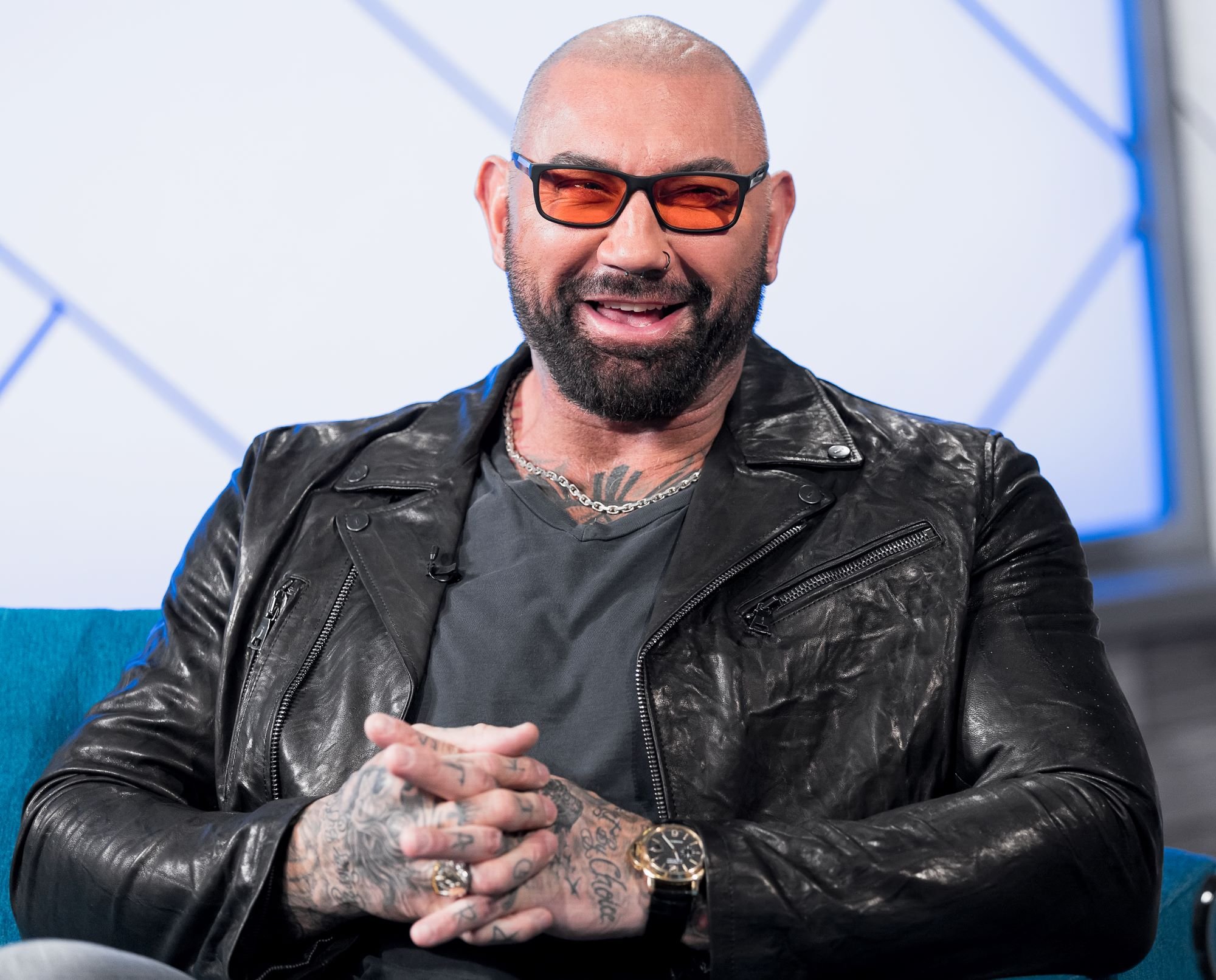 Athlete and actor Bubba Smith
Bubba Smith won a Super Bowl as a member of the Colts and built a reputation as one of the most charismatic characters in the NFL. As a defensive player, Smith had a penchant for theatrics that caught the eyes of those who mattered most. Before long, Smith had a part in one of the biggest comedy franchises of the 1980s.
According to The Hollywood Reporter, Smith kept steady television work throughout the 1970s. He found more big-screen success in the following decade in Police Academy. The show focused on a gang of hilarious misfits fighting crime in the goofiest ways imaginable. Smith kept acting and performing until his death in 2011.
Andre the Giant
Andre the Giant was never going to live a normal life. From his abnormal size, which Biography notes resulted from a condition called acromegaly, to his undeniable charm, Andre was as large a personality as he was a physical presence. He immediately got the entertainment industry's attention early on and began appearing in television series and movies, typically as a giant thug or monster.
Andre's size and chops made him perfect for the WWF. After years of fighting overseas in Europe, he became one of the wrestling syndicate's first superstars. His most iconic work remains The Princess Bride, but anyone who watched his wrestling will argue that his chops were on display in the ring too.
Dave Bautista
IMDb notes how Bautista was already an established WWE superstar when he tried his hand at Hollywood, and it still took several years for him to reach the A-list. Starting with roles that let him showcase his size and brute strength, Bautista's turn in Guardians of the Galaxy showed audiences that he could be as funny as he was frightening. He's been on the A-list ever since.
Athlete and actor Shaquille O'Neal
Shaquille O'Neal's acting work in the mid-1990s is somewhat infamous due to the high-profile nature of his star turns. In reality, his work in Kazaam and Steel showed just how massive Shaq's pull was compared to his size. He received high marks for his work in Blue Chips, and while his two biggest projects failed, O'Neal still acts in films like Uncle Drew. However, Mel notes that his most prominent roles are in dozens of commercials that air worldwide.
Dwayne Johnson
To older generations, Dwayne Johnson will always be "The Rock." As the wrestling audience gets older and a younger generation is more in tune with Hollywood, his label as an actor puts him near the top of the list. Johnson wrestled since childhood. EW notes how Johnson made his way to the A-list thanks to early roles in The Mummy Returns and The Scorpion King, which he's now rebooting behind the scenes.
Arnold Schwarzenegger
Arnold Schwarzenegger is a little bit of everything. The actor, businessman, philanthropist, and former Governor of California have dipped his toes in many waters. Before all that, Schwarzenegger was a young bodybuilder with Mr. Olympia on his mind. Schwarzenegger's first role as the titular character in Hercules in New York was, as Metacritic shows, a notorious bomb. But after Terminator and its sequel changed the industry forever, Schwarzenegger became one of the most popular actors in Hollywood history.
RELATED: The Real Reason Why 'Bachelor' Colton Underwood and Olympic Gymnast Aly Raisman Called It Quits