'Atlanta': Donald Glover Took a Huge Risk Pitching the Original Show
Learn more about the risk Donald Glover took when pitching 'Atlanta.'
Anyone who has followed rapper, comedian, and actor Donald Glover's career knows that he never does anything the usual way. From his early days, in which he wrote spec Simpsons scripts as a means to hone his craft to his mid-career conversion from television star to acclaimed musical act, Glover plays by his own rules. At no point was this clearer than when Community alum pitched his show Atlanta to FX by presenting it as something that had nothing to do with its actual tone and feel.
Pitching a hit show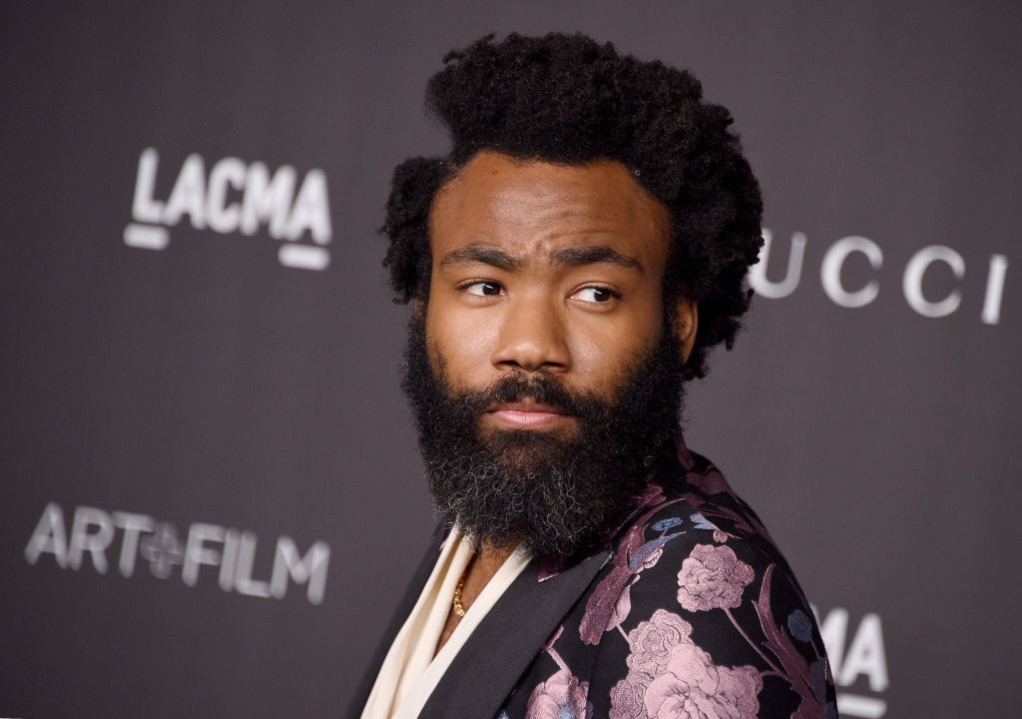 Glover was already an established name in television, comedy, and music when he met with FX. Figuring out how to sell a show that was still early on in the planning stages, Glover explained how he got the network to sign on before even he had a full idea about what the show was going to be. 
"The best things just can't be explained. I just Trojan Horsed it. I told FX the show was something it wasn't until we got there and then hoped it would be enjoyable," he told Vulture.
Once Glover got the approval he sought, however, he knew which direction he wanted to go. FX might extend beyond the network and around the world, but in Glover's eyes, he wanted to make a show that appealed to the people of the city that inspired it. Other than that, he told Vulture that the rest was a consolation. 
"I only cared about what people in Atlanta thought. Like, you can't name a show Detroit and have Detroit people hate it. I really only cared if my parents, cousins, and everyone in Atlanta thought it was cool," he said. "If I could go to a Chick-fil-A and have people be like, 'Yo, have you seen this Donald Glover show?' Then okay, cool, it's touching something personal."
What is 'Atlanta'?
According to IMDb, Atlanta, which not only certified Glover's place as television royalty but helped bring co-stars Lakeith Stanfield and Brian Tyree Henry to the A-List with Glover, was a massive success. While it was simply a story of a man named earn who drops out of college to help manage his cousin, Paper Boi's, rap career. 
However, as anyone who has watched the show, it's less about these individuals and more about a community of people. Atlanta mixes genres, from entire episodes taking place on fictional television programs to its portrayal of Justin Bieber as a young, Black performer who is similarly embattled and more harshly judged given his new skin color. 
Atlanta aired its second season in 2018 to uproarious applause. However, after a planned hiatus was further extended by 2020, Glover and company are back on set for the heavily anticipated third season. 
When is 'Atlanta' season three?
Esquire noted the anticipation preceding the 16-time Emmy nominee's return. The last time people saw Earn, Paper Boi, and their friends, they were getting ready for the rapper's big break. As such, the series may go away from its namesake and film overseas to bring Atlanta to the masses. If Glover wants to keep that local feel, he will have to do so with some nuance. 
According to GQ, the series, which now looks more like an ensemble piece than a Donald Glover passion project, will focus more on Zazie Beez's Van, while Paper Boi's arc will allegedly allude to the rise and fall of Kanye West. Other than that, the details are mostly sparse. 
Atlanta is a hit, in part, because the fans never know where it's going to go from episode to episode. While the third season is still months, if not longer from airing, fans won't have to wait long for the fourth. The two seasons will film back to back, with FX planning on airing the latter season less than a year after the third. 
Atlanta knows how to keep people on their toes, and season three is no different. Whether the wait is long or short, fans can rest comfortably knowing that their favorite characters will return. Now, the only question is when they'll get to do so.