'Atlanta': Donald Glover Was Told He Couldn't Use the N-Word on TV – Here's Why He Did It Anyway
Atlanta is a TV show made by a predominantly black cast and crew. It stars Donald Glover as the lead character.
Atlanta is a TV show made by a predominantly black cast and crew. It stars Donald Glover as the lead character. The show meant to release its third season in 2019, but there were some conflicts with Glover's schedule. Nevertheless, fans may not have to wait much longer for more episodes. 
The series has received positive reviews from critics and casual viewers alike. In the show, people will notice how the characters will use the N-word. The network told Glover to avoid it in the pilot, but he convinced them otherwise. 
Donald Glover has had a busy career over the years
Glover is a 37-year-old actor, rapper, and director. He attended New York University and graduated with a degree in Dramatic Writing in 2006. The star began his career before leaving the university and landed a job as a staff writer on the sitcom 30 Rock. 
In 2009, Glover starred in the comedy show Community. It was his breakout role, and the actor portrayed Troy Barnes. Glover later played Simba in the remake of The Lion King and was in Solo: A Star Wars Story. He has plans on starring in the upcoming show Mr. & Mrs. Smith. 
Besides acting, Glover's career has involved music. He released his debut studio album in 2011, which he titled Camp. His third studio album reached charted high on the Billboard 200. Glover's first No.1 hit single was "This is America," which won two Grammy Awards. 
Of course, Glover has done some work as a producer. He worked on Guava Island and is producing the series Atlanta. The star has kept busy since his days on 30 Rock. 
'Atlanta' is about two cousins making their way in the rap industry
Atlanta is an award-winning show created by Glover in 2016. It currently has two seasons out so far and airs on FX. Glover also stars in the series as Earn, who is a college dropout and music manager. The series follows Earn during his daily life in the city of Atlanta. 
The protagonist tries to redeem himself for the sake of his ex-girlfriend, his parents, and his cousin. He has no money or home after leaving Princeton University. Earn reconnects with his cousin, a promising rapper, in hopes of improving the lives of him and his daughter. 
Season two finished airing in 2018, but FX renewed the series for a third and fourth season. After multiple delays, Atlanta began filming in early 2021 and could return with new episodes later this year. Glover made an announcement that the next two seasons are going to be the greatest ones yet. Not much has been released in terms of the plot, but fans can expect an exciting continuation of some storylines. 
FX told Donald Glover not to say the N-word in 'Atlanta'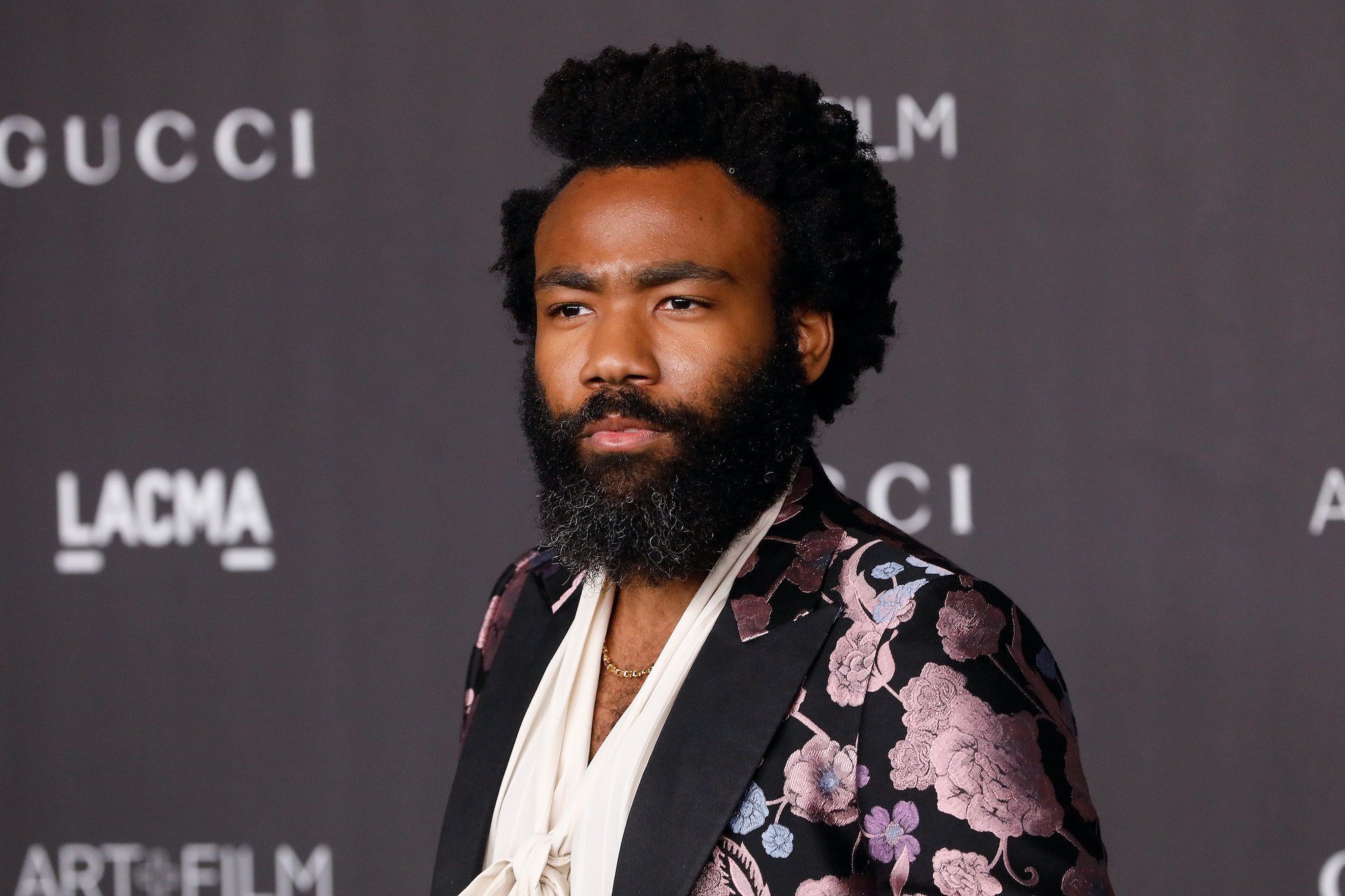 Glover is no stranger in getting FX to agree to what he wants in regard to Atlanta. According to Mental Floss, the network once told the rapper that he could not use the N-word in the pilot. FX would allow a white character to say the word, however. 
"I'm black, making a very black show, and they're telling me I can't use the N-word," Glover said in an interview with The New Yorker. "Only in a world run by white people would that happen." 
Glover brought in Paul Simms to help convince the network to allow him to say it. Multiple black showrunners refer to Simms as the "White Translator." He argued the show would be more authentic with the use of the N-word. 
Now, Atlanta uses the word unselfconsciously multiple times. Viewers can hear the characters say it in other episodes besides the pilot.