'Atlanta' Star Zazie Beetz Offers Update on Seasons 3 and 4
It's been a long time coming, but we're finally getting closer to new episodes of Atlanta. Created by actor, artist, and comedian Donald Glover, Atlanta is an FX series that follows music manager Earn as he tries to make his rapper cousin Paper Boi the next big thing. It premiered in 2016 to much acclaim for its humor, characters, and performances and continues to be a top series years later.
While fans have had to wait longer than usual for new episodes, actor Zazie Beetz has assured viewers that Atlanta Seasons 3 and 4 are coming. The actor, who plays Van, Earn's on-off girlfriend and mother of his daughter, spoke about the show and more in an appearance on Showtime's Desus & Mero.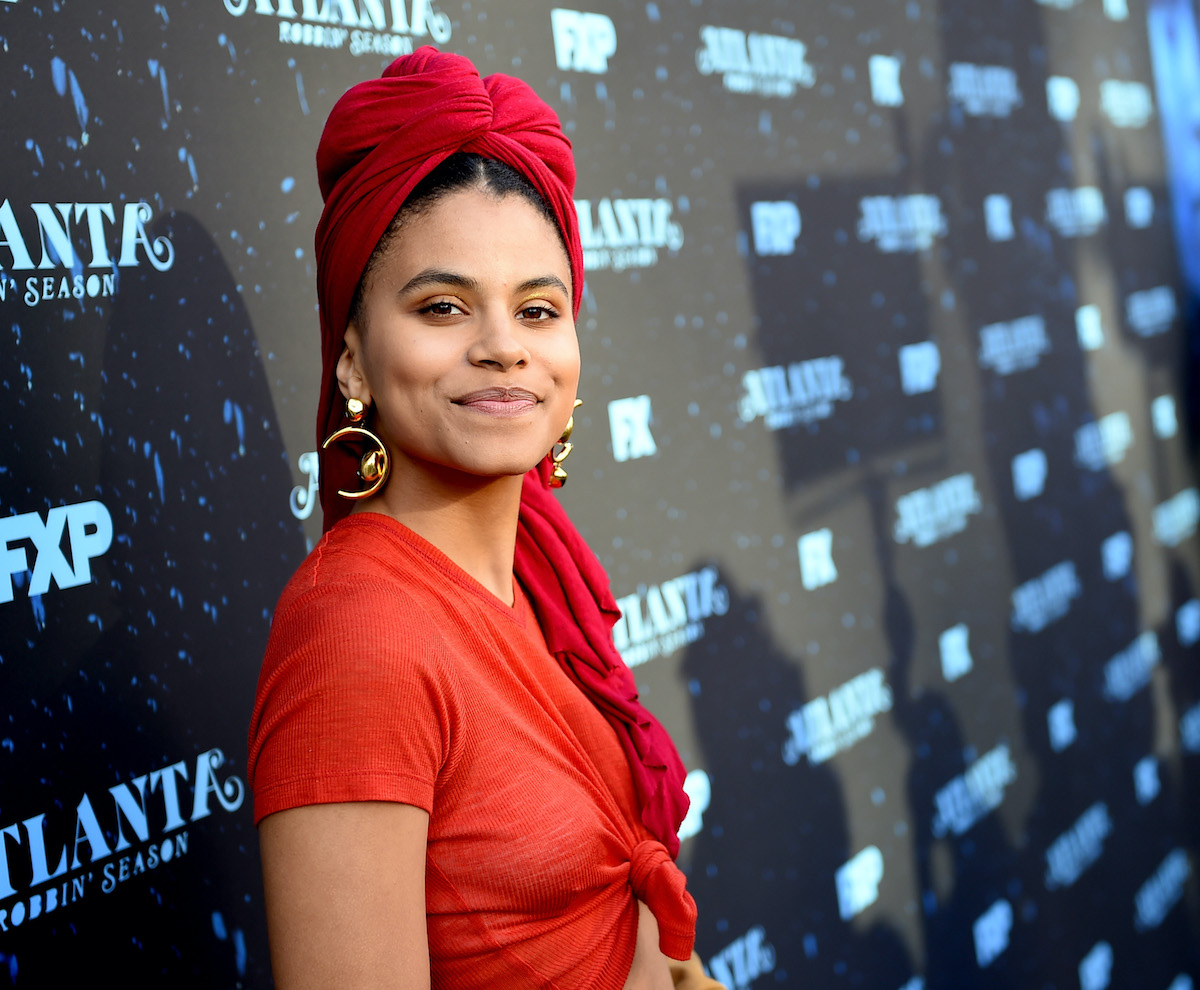 'Atlanta' will get at least two more seasons
Atlanta was last on in 2018, ending with Earn and Paper Boi preparing for a European tour. The third season was approved the same year, followed by the fourth in 2019. But between Glover's busy schedule and the coronavirus (COVID-19) pandemic, getting the episodes completed was a struggle.
Following months of uncertainty about when production would begin, filming on the third season finally started in April. Glover marked the occasion on his Instagram, sharing a photo with cast-mates LaKeith Stanfield, Zazie Beetz, and Brian Tyree Henry. "Atlanta s3+s4 are going to be some of the best television ever made. Sopranos only ones who can touch us," he added in a now-deleted message shared to his Twitter.
Zazie Beetz on the next seasons of 'Atlanta'
In an interview on Desus & Mero, Beetz was asked if she could give an update on the status of the show. "Well, we finished season 3 … and now we're doing season 4," she said. "We're a week into shooting, so we just started."
In one of the biggest moments of Atlanta Season 2, Van and Earn had a serious conversation about the direction of their relationship. Expressing her hopes, Van told him, "I want to be in a committed relationship where I'm valued as a human being and not as an accessory that you can f—." But Earn isn't willing to change their current "arrangement."
There was a clear shift in their relationship after that. But while it may seem like Van and Earn are over, it's hard to imagine that's the end for them given how up and down their relationship has been. Beetz didn't get into the details of the next seasons, but she described the experience of filming the show as "really nice."
How to watch 'Atlanta'
While we wait for new episodes of the show, past episodes of Atlanta can be streamed now. You can find it on Hulu, as well as streaming services such as Amazon Prime Video, Apple TV, and Vudu.