'Attack on Titan' Season 4: Crunchyroll's New Trailer Shows How Far the Main Characters Have Come
Crunchyroll's new trailer promoting 'Attack on Titan' Season 4 takes a look at how far Eren, Armin, and Mikasa have come — and forces fans to question if they'll get a happy ending.
Attack on Titan Season 4 will bring the popular anime to a close, but it promises to put the show's main characters through the wringer before it does. Eren, Armin, and Mikasa have been at the center of the series from its very beginning. And Crunchyroll's new Attack on Titan trailer reminds fans how far these three have come ahead of the show's final episodes.
New 'Attack on Titan' trailer highlights the main trio
In anticipation of Attack on Titan Season 4 Part 2, Crunchyroll released a new trailer for the series — and it takes a look at the main characters' arcs over the past four seasons.
The footage focuses on Eren, Armin, and Mikasa, highlighting how far they've come since the anime's premiere. Viewers get glimpses of them growing up together, but they're also reminded of how they've changed over time. Gone are the simpler days of their childhoods. They've got huge decisions to make with a lot of lives on the line.
Crunchyroll's previous Attack on Titan trailer underscored those stakes, bringing viewers back to the anime's bloodier moments. And with the bittersweet feeling the new trailer evokes, one has to wonder if Attack on Titan's main characters will get a happy ending.
Will Eren, Mikasa, and Armin's friendship survive season 4?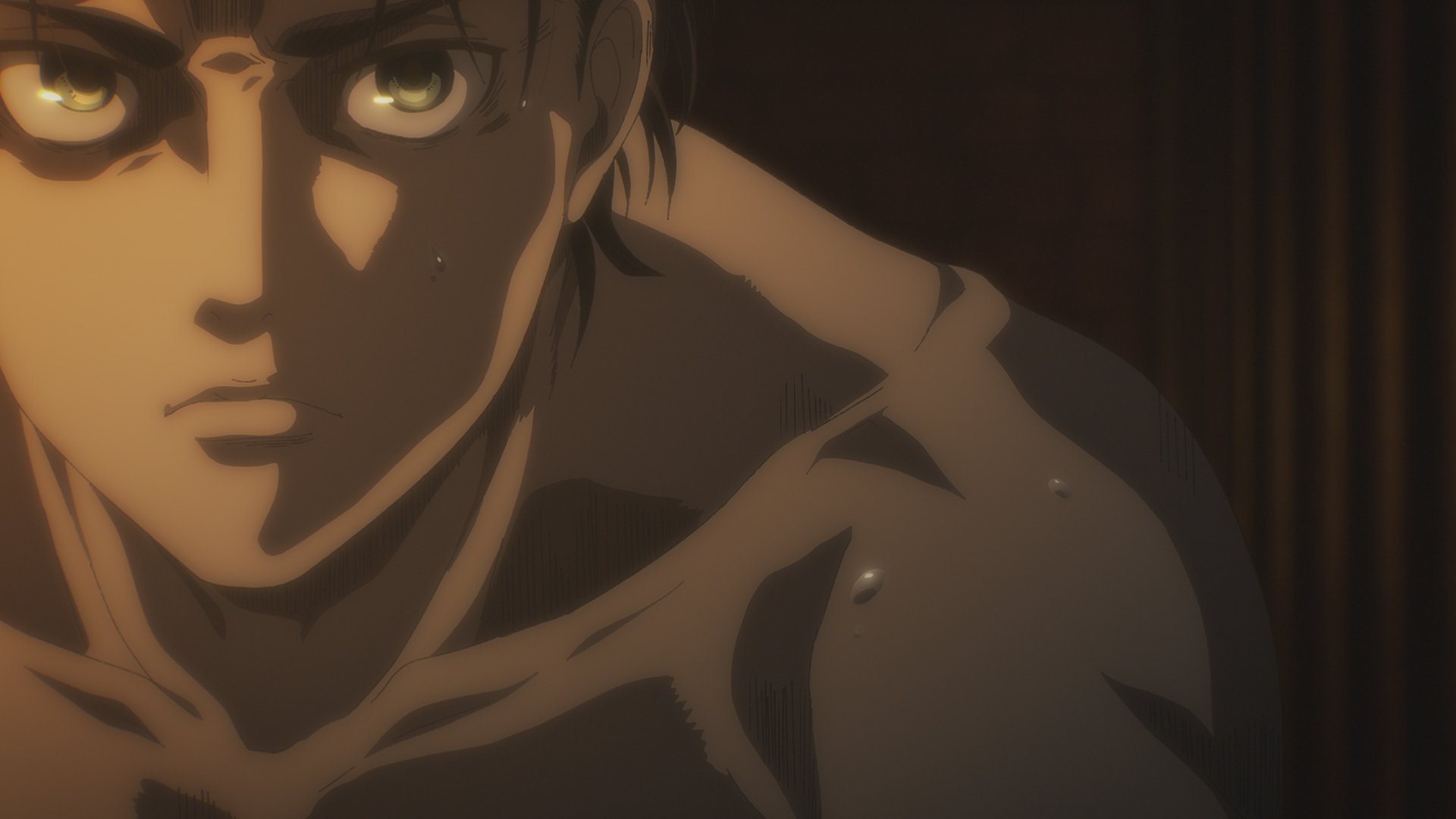 The first half of Attack on Titan Season 4 proved rocky for Eren, Armin, and Mikasa — especially after Eren seemingly cut ties with his childhood friends. After being away from them during his stay in Marley, he tells the pair he's always hated them. And although his harsh words are likely intended to push them away, it doesn't make the scene any less difficult to watch.
The official trailer for Attack on Titan Season 4 Part 2 (via Crunchyroll) suggests the break in their friendship could be permanent. At one point, Mikasa holds the scarf Eren gave her while Armin asks if they should help him. It's clear the two are conflicted about following him any further. And after recent events, it's hard to blame them.
Only time will tell if the characters' friendship survives Attack on Titan's final season. When can fans tune in for the new episodes?
When does 'Attack on Titan' Season 4 Part 2 come out?
With the fate of Eren, Armin, and Mikasa's friendship hanging in the balance, Attack on Titan fans are eager to reunite with these characters. Luckily, they don't have long to wait before the new episodes arrive.
Attack on Titan Season 4 Part 2 will be available to stream on Crunchyroll and Funimation starting on Jan. 9, 2022. New episodes will drop on the platform every Sunday at 12:45 p.m. PT.
If all these trailers are anything to judge by, the anime will go out with an emotional and action-packed conclusion. After the first three seasons, we'd expect nothing less.