'Attack on Titan' Season 4 Part 2 Just Brought Back an Important Character
Attack on Titan Season 4 Part 2 has been full of twists and turns, and the anime brought back an important character in its latest episode. Attack on Titan Episode 81, titled "Thaw," showed viewers the aftermath of Eren Jaeger's actions in the previous installment. It seems there was one unexpected effect of Eren bringing down the walls — and it will give viewers the chance to catch up with someone they haven't seen in quite some time.
[Warning: This article contains spoilers for Attack on Titan Episode 81.]
Eren Jaeger undid all the hardening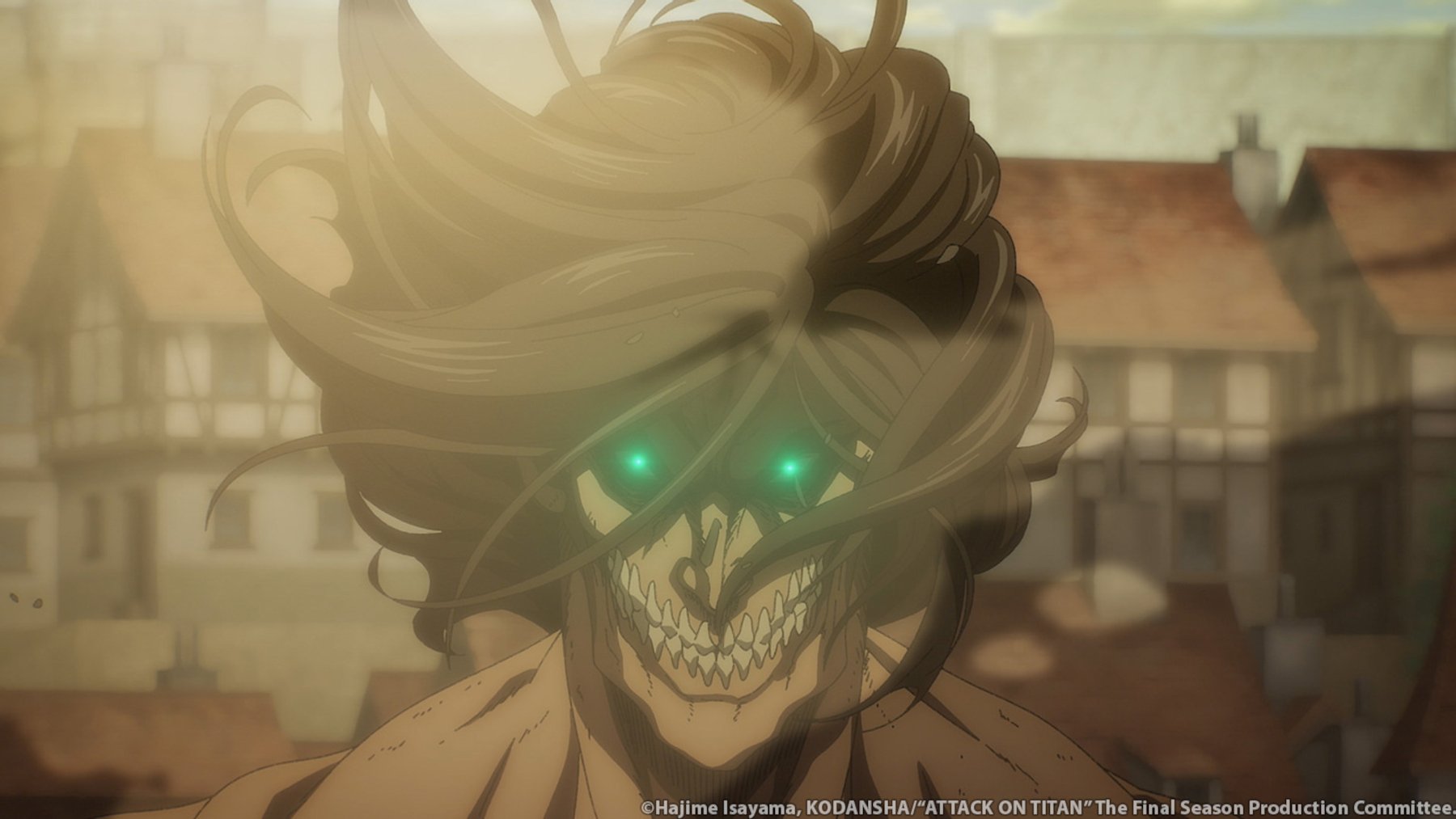 When Eren brought down the walls in Attack on Titan Season 4 Part 2, he used the power of the Founding Titan to undo the hardening keeping the Wall Titans in place. As it turns out, that impacted Reiner, whose Titan lost its armor when it happened. It also affected another one of the Titan Shifters: Annie Leonhart.
Annie's been frozen in the same substance Titans use to harden since Attack on Titan Season 1. Following her brief but deadly appearance as the Female Titan, the Paradis Island military kept her contained. It's been a long time since fans saw her conscious, but it appears she's making a comeback for the big finale.
'Attack on Titan' Season 4 is bringing back Annie Leonhart
That's right, the end of Attack on Titan Season 4 Part 2's latest episode shows Annie Leonhart waking up for the first time in several seasons. And although this won't come as a surprise to those who read Hajime Isayama's manga — or paid close attention to season 4's opening theme — it's a pretty exciting development.
Annie's return takes place during the final moments of "Thaw," so viewers don't get to see much of her. However, the preview for Attack on Titan Episode 82 (via the Attack on Titan Wiki Twitter) suggests she'll play a major role in the next installment. Naturally, the comrades she betrayed back in season 1 don't seem thrilled to see her. But could she make amends during the final season?
How will Annie factor into 'Attack on Titan' Season 4's ending?
With Attack on Titan Season 4 Part 2 nearing its end, viewers have to wonder why the anime is bringing Annie back for its finale. Sure, she'll get some comeuppance when addressing her former comrades from the interior. But how will her return impact the series' main characters and Eren's big plan?
At this point, it seems likely the Titan Shifters will team with the remaining members of the 104th Cadet Corps if they want to stop Eren. Mikasa, Armin, Jean, and Connie are already questioning their loyalty to their friend after his recent announcement. And Armin and Mikasa came across Gabi, who begged them for help — a request they didn't immediately shoot down.
It's no secret Armin's been visiting Annie since inheriting the Colossal Titan. Could they reunite with her as well? Seeing the Colossal, Armored, and Female Titans together again would certainly make for an epic ending. Only time will tell if it actually happens.
New episodes of Attack on Titan Season 4 Part 2 drop every Sunday on Crunchyroll, Funimation, and Hulu.