'Attack on Titan' Season 4 Unravels the Tragic History of Ymir and the Titans
'Attack on Titan' Season 4 returns to the beginning in its latest episode, unraveling the tragic story of Ymir and detailing how she discovered the Titans.
Attack on Titan Season 4 took a journey into Eren's past in "Memories of the Future," but the anime goes further back in its latest installment. Attack on Titan Episode 80, titled "From You, 2,000 Years Ago," delves into the tragic history of Ymir and how it led her to unleash the Titans. Ahead of the series' conclusion, it returns to where it all started.
[Warning: This article contains spoilers for Attack on Titan Episode 80.]
'Attack on Titan' Season 4 revealed Ymir's tragic backstory
Attack on Titan Season 4 recently saw Eren and Zeke meeting the Founder Ymir in the Paths, and its newest episode explores her backstory in more depth. Fans get a glimpse of what led Ymir to discover the Titans — and of how she became enslaved to King Fritz and his heirs.
Her story begins when she becomes a scapegoat for the people of her village. She's blamed for letting a pig escape, chased into the woods by the king's men and showered with arrows. That's where she comes across a massive tree with an opening at the bottom. When she enters, she slips and falls into a body of water. But before she drowns, a creature resembling a spinal cord finds her. It merges with her, creating the very first Titan.
Sadly, Ymir's newfound powers bring her back to King Fritz. Not only does she spend her entire life doing his bidding, but she eventually bears children for him as well. Ymir remains his slave until her death, and her children are instructed to continue procreating and eating whoever holds the Founding Titan.
It's a tragic tale that leads to centuries of violence for the Eldian people. However, it does make sense of one of Attack on Titan's plot points.
'Attack on Titan's flashbacks explain the Founder's connection to royalty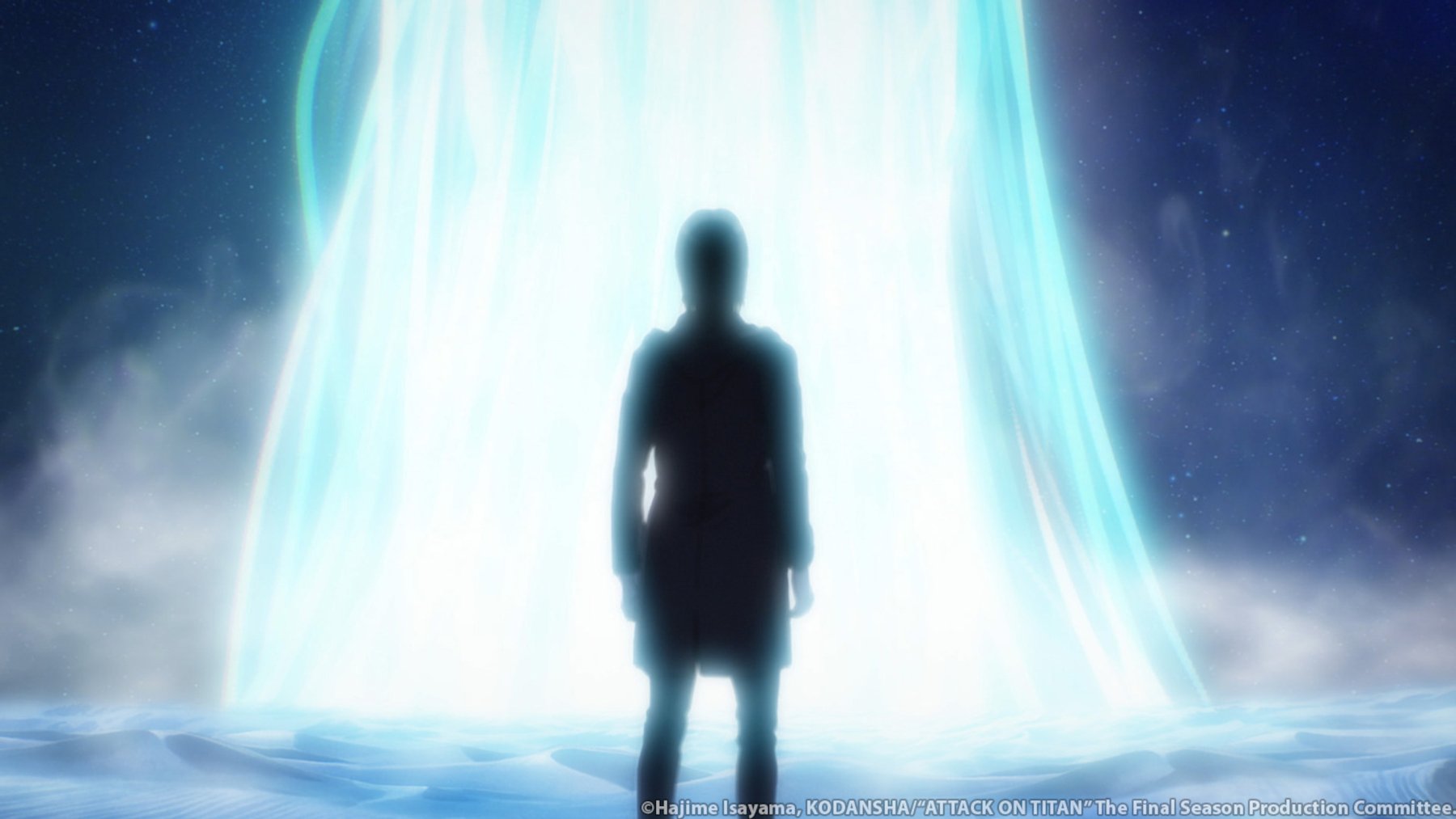 Ymir's backstory might be tragic, but it explains the connection between the Founder and the royal family in Attack on Titan. Obeying the king is all Ymir ever knew, and she continues to do so even in death.
To make matters worse, one scene suggests Ymir genuinely cares for King Fritz. She jumps in front of a spear for him, seemingly concerned for his safety and well-being — though he doesn't appear to return the sentiment.
Still, Ymir remains committed to the throne 2,000 years after her origin story. That's why whoever wields the power of the Founding Titan must have royal blood. She obeys blindly — well, at least until Eren Jaeger comes into the picture.
Eren convinces the Ymir to break free in season 4
Attack on Titan Season 4 marks the end of Ymir's servitude to the royal family. Although Zeke attempts to use his bloodline as a means of controlling her, Eren gets through to her — and evokes the first and only emotional response fans have seen from the Founder so far.
Eren tells Ymir that she does have a choice in the actions she takes. He also promises to destroy the world if she helps him. And the anger on her face before she lets him enact the Rumbling suggests she's just as fed up with the world as he is.
Episode 80 ends with Eren in control of the Founder and with Ymir seemingly free of the royal family. Considering Eren's intentions, that's not really good news. But it does seem inevitable after witnessing what Ymir experienced all those years.
New episodes of Attack on Titan Season 4 Part 2 drop every Sunday on Crunchyroll, Funimation, and Hulu.