'Attack on Titan' Season 4B Trailer From Crunchyroll Reminds Fans of the Series' Bloody Stakes
Attack on Titan is approaching the second half of its final season, and Crunchyroll is revisiting some of the anime's most brutal moments beforehand. In the streaming service's trailer to promote the coming episodes, viewers get a reminder of the series' stakes. Specifically, the video highlights the Titans killing and eating humans throughout the show. Ahead of Attack on Titan Season 4's final episodes, the trailer underscores that no one is truly safe — and that the characters may not get a happy ending.
Crunchyroll's 'Attack on Titan' trailer reminds fans of the stakes
Attack on Titan has always been a brutal anime, ruthlessly killing off characters and presenting its leads with seemingly insurmountable obstacles to overcome. The final season is no different in that regard, at least not if the first batch of episodes is anything to judge by.
And Crunchyroll's trailer reminds viewers that Attack on Titan Season 4 will likely conclude with an action-packed battle that's just as bloody as previous installments. It also reminds fans that they can rewatch the previous seasons before diving into the anime's last outing.
The early episodes of the show are available on the platform, and they underscore just how much Eren and the others stand to gain from putting an end to the Titans — and what they might lose.
Will 'Attack on Titan's final episodes be as brutal as the rest?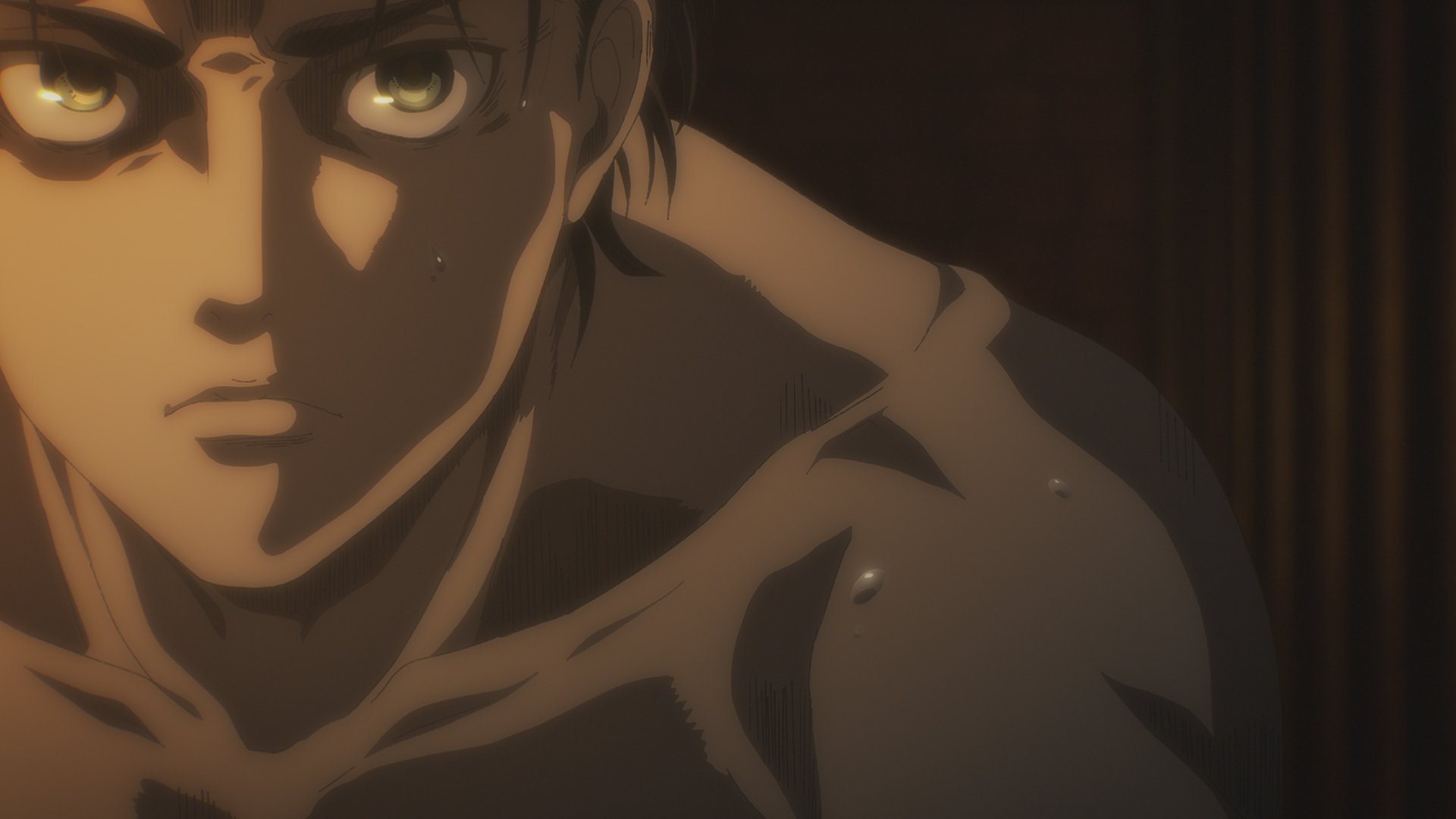 If one thing stands out about Crunchyroll's Attack on Titan trailer, it's the violence the Titans have brought about leading up to season 4. The new episodes will see Reiner and Eren clashing again, and the other Titan Warriors are likely to get involved.
That means season 4B is bound to get just as messy as the previous outings. In fact, with Eren and his friends at odds with one another, it could prove even more devastating.
Fans will know for sure just how brutal the new season is when it arrives this winter. When can they anticipate the newest round of episodes?
'Attack on Titan' Season 4 continues in January 2022
So, when can fans expect Attack on Titan Season 4B? Fortunately, they don't have to wait long to see how things turn out for Eren, Armin, and Mikasa. The new episodes drop on Crunchyroll and Funimation on Jan. 9, 2022.
That gives fans time to power through the anime's previous chapters if they wish to. The second half of Attack on Titan Season 4 will no doubt tie up threads from earlier in the story, so a rewatch might be wise.
After all, the show's stakes aren't just about bloody battles. This season will also determine the fate of Paradis Island, Marley, and possibly humanity as a whole.
Attack on Titan episodes 1 to 75 are currently streaming on Crunchyroll and Funimation.