Aubrey Plaza Cast a Moon Spell on a Group of Famous Women
Aubrey Plaza once cast a spell on a group of famous women in Hollywood. The self-proclaimed Halloween enthusiast explains how that happened.
Aubrey Plaza admits that witchiness runs in her blood. The actor and comedian has been candid about her personal history with magic. Her mother got her interested in all things witchy at a young age. The White Lotus star found herself going into the woods of Delaware and doing spells with her middle school friends. As she matured, her magic got intertwined with herbalism and she paid more attention to the herbs, oils, and mushrooms that she was consuming.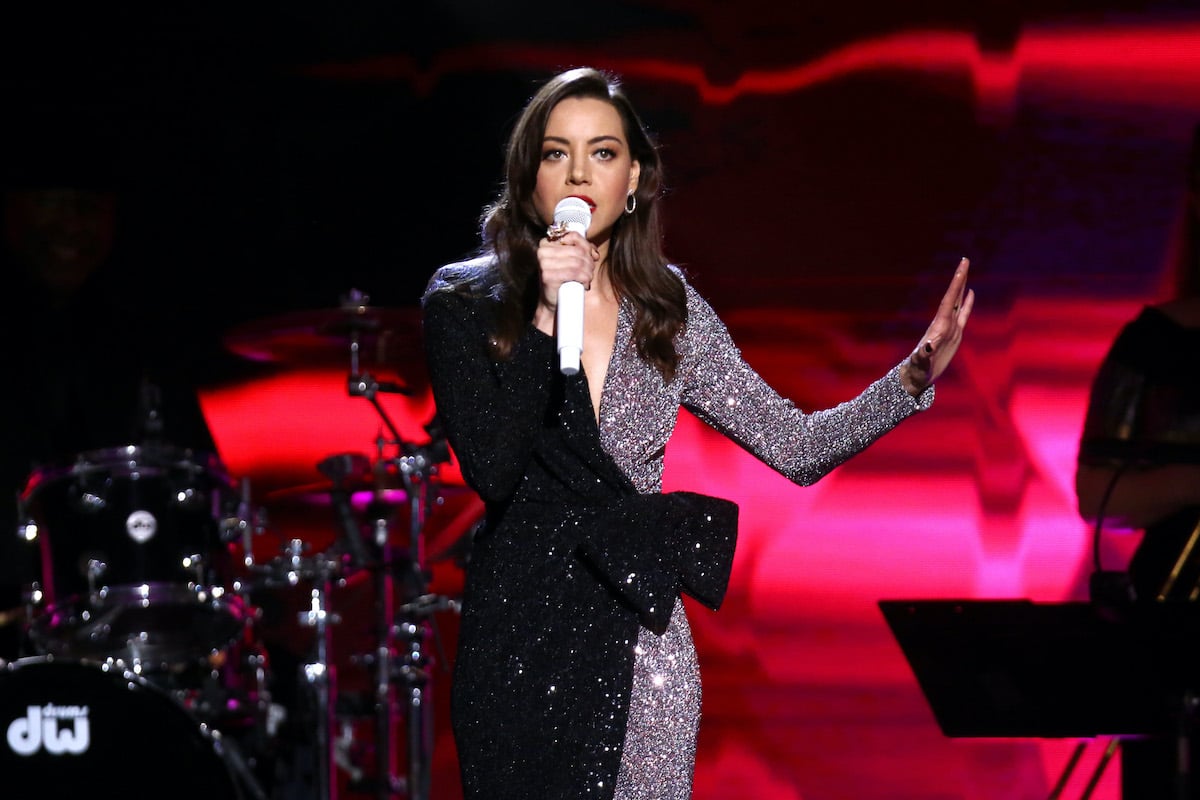 Aubrey Plaza co-authored 'The Legends of the Christmas Witch'
But Plaza's love of magic seems to have found its way into her adult life also. When the Happiest Season star married her husband, Jeff Baena, she had a distinctly witchy ceremony. Furthermore, she recently co-authored a book, The Legend of the Christmas Witch, which was released in 2021, right around spooky season.
'The White Lotus' star was encouraged to perform magic by her fellow 'Parks and Recreation' castmate
It seems that Plaza has developed a reputation for being a witch. In fact, she was encouraged to cast a spell on a group of famous women in Hollywood. The actor's Parks and Recreation co-star Megan Mullally, who played Tammy Swanson II, threw a women's night. During the night, which was full of celebrities, Plaza was pushed to put her witchiness on display under the power of a full moon.
"She kept being like, 'Aubrey, you have to do a spell. You have to do a spell,' Plaza shared with Cosmopolitan. "And I was like, 'I don't know how. Don't put me on the spot.' Kathy Griffin was there and she was like, 'Don't put a curse on me, Aubrey.' I just became, I don't know, the chosen one to do a spell. Everyone wanted someone to do it so badly, so I was like, 'Alright. F*** it. I'll sacrifice myself for the greater good.' I've looked up some rituals and stuff online, but I just made it up."
What kind of magical spell did Plaza cast?
But just what did Plaza's made-up spell look like? According to the actor, she got very into it. "I told everyone to stand in a circle and hold hands in her backyard and then I went up on her balcony," she explained. "I think she even put me in one of her cloaks or something. It was ridiculous. I did a Moon spell—I think it was a Full Moon—to empower us and harness our energy. I do believe that when women gather, it's really, really powerful."
Continuing on, Plaza shared that she has always found strength within all-women circles. The Black Bear star grew up going to an all-girls school, so she knows firsthand the power and support of women. Still, it's pretty cool that the actor went from doing spells in the woods to doing spells for Amy Poehler, Griffin, Mullally, and other famous women in Hollywood. We're sure Plaza's fans are interested in seeing where her magic takes her next.