Aubrey Plaza Says 'People Are Surprised' by Her Ethnicity; What Is It?
Aubrey Plaza is proud to do a project that helps her connect more deeply to her ethnicity. What is the project and what is her ethnicity?
For over a decade, Aubrey Plaza has been carving out a space for herself in the entertainment industry. Her breakout role as April Ludgate on the hit comedy Parks and Recreation made her one to watch. Since then, fans have been interested in the talented actor. But they aren't just invested in Plaza's career. Many people are also curious about her personal life. The actor is constantly fielding questions about her love life, hobbies, and even her ethnicity.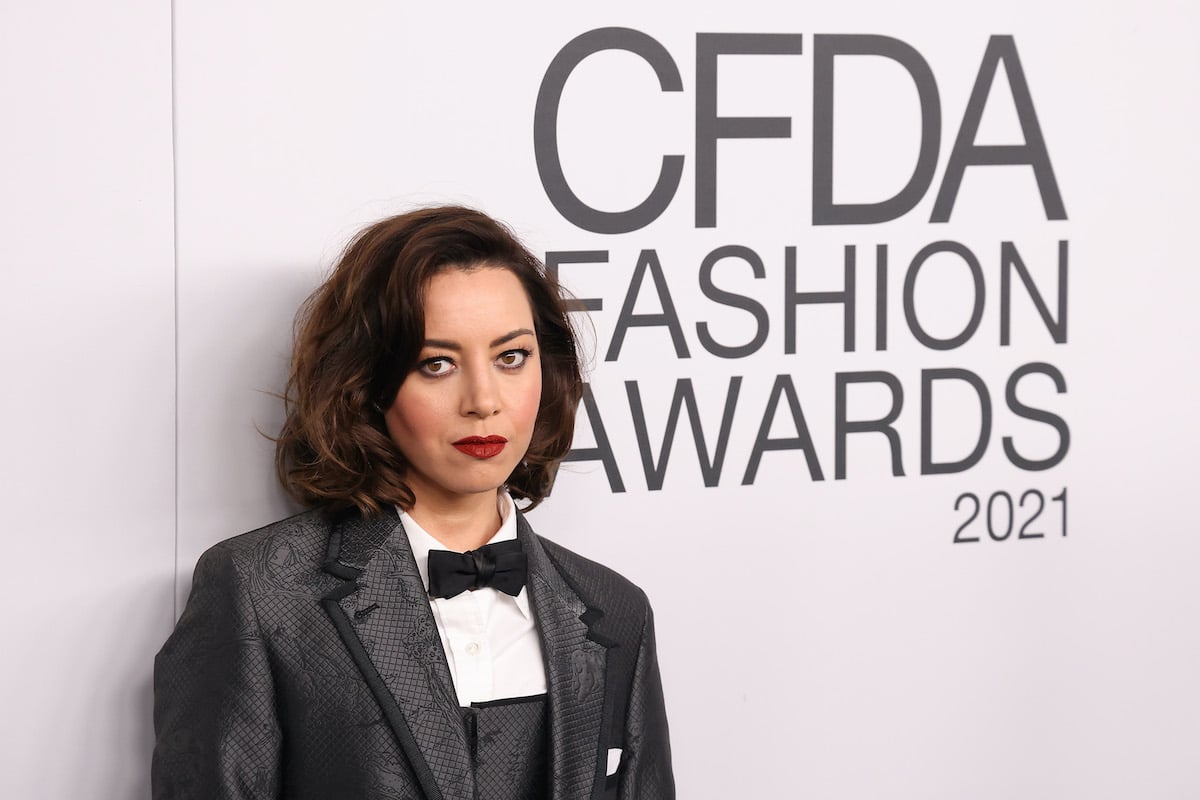 What is Aubrey Plaza's ethnicity?
Funnily enough, Plaza has the same ethnicity as her famous character, April. Fans of Parks of Recreation will likely remember a memorable quote from April that Plaza delivered with deadpan perfection. "My mom is Puerto Rican," April proclaims. "That's why I'm so lively and colorful." Unlike her character, Plaza's Puerto Rican roots come from her father's side. Meanwhile, her mother is of English and Irish descent. The Happiest Season actor has also shared that she is of Taíno ancestry. The Taíno people were native to the Caribbean prior to colonization.
The 'Parks and Recreation' alum is celebrating her heritage in a new TV show
Though Plaza is very proud to be Puerto Rican, she hasn't been given a ton of opportunities to celebrate it on screen. That is why she was thrilled when she booked a pilot, Olga Dies Dreaming, that is written and directed by people who are Latinx. Furthermore, she will also play a Latinx character, Olga Acevedo. Plaza admits that she was excited to bring Olga to life, but she also had a fair amount of nerves.  
"Yeah, I was really nervous," Plaza shared in an interview with Cosmopolitan. "I'm half Puerto Rican and it's such a big part of my identity as a person, but as an actress, I feel it's never been a real focal point. I think a lot of people are surprised that I'm Puerto Rican."
'Olga Dies Dreaming' helped Plaza to connect to her Puerto Rican roots
Continuing on, Plaza shared how the pilot helped her tap into her Puerto Rican ethnicity more thoroughly. "It's always been this struggle to feel like you belong and this script was a lot about that," Plaza shared. "There were a lot of things about it that I was like, Whoa, this would be so amazing to work on, because it would, first of all, allow me time to tap into my own roots and ask my family questions that I should have probably already asked them."
What is 'Olga Dies Dreaming' about?
It's clear that Plaza has a lot of passion for the pilot that she shot. But what exactly is Olga Dies Dreaming about? The one-hour Hulu drama follows a successful business professional who is struggling with her own inner demons. Deadline gave a solid overview of the show when Plaza was announced as the lead.
"Olga Acevedo is a renowned wedding planner whose surface successes mask a darker interior," Deadline reads. "For Olga, the pursuit of perfection has become a compulsive survival mechanism as she tries to climb as far from her past as she can. Still, she can't shake the feeling that the important people she knows don't see her as their equals and this nagging sense that her success is an illusion always leaves her wanting more."
The pilot is based on the eponymous book by Xochitl Gonzalez and has already generated quite a bit of buzz. We're sure Plaza and her fans are hoping that it gets picked up for series development.