August Alsina Tells People to 'Choose Peace' After Will Smith's Oscars Altercation With Chris Rock
R&B singer August Alsina's infamous "entanglement" with Jada Pinkett Smith made headlines in 2020. In 2022, Pinkett Smith's husband Will Smith made headlines after slapping Chris Rock during the live telecast of the Academy Awards. Alsina chimed in with his own thoughts on the situation.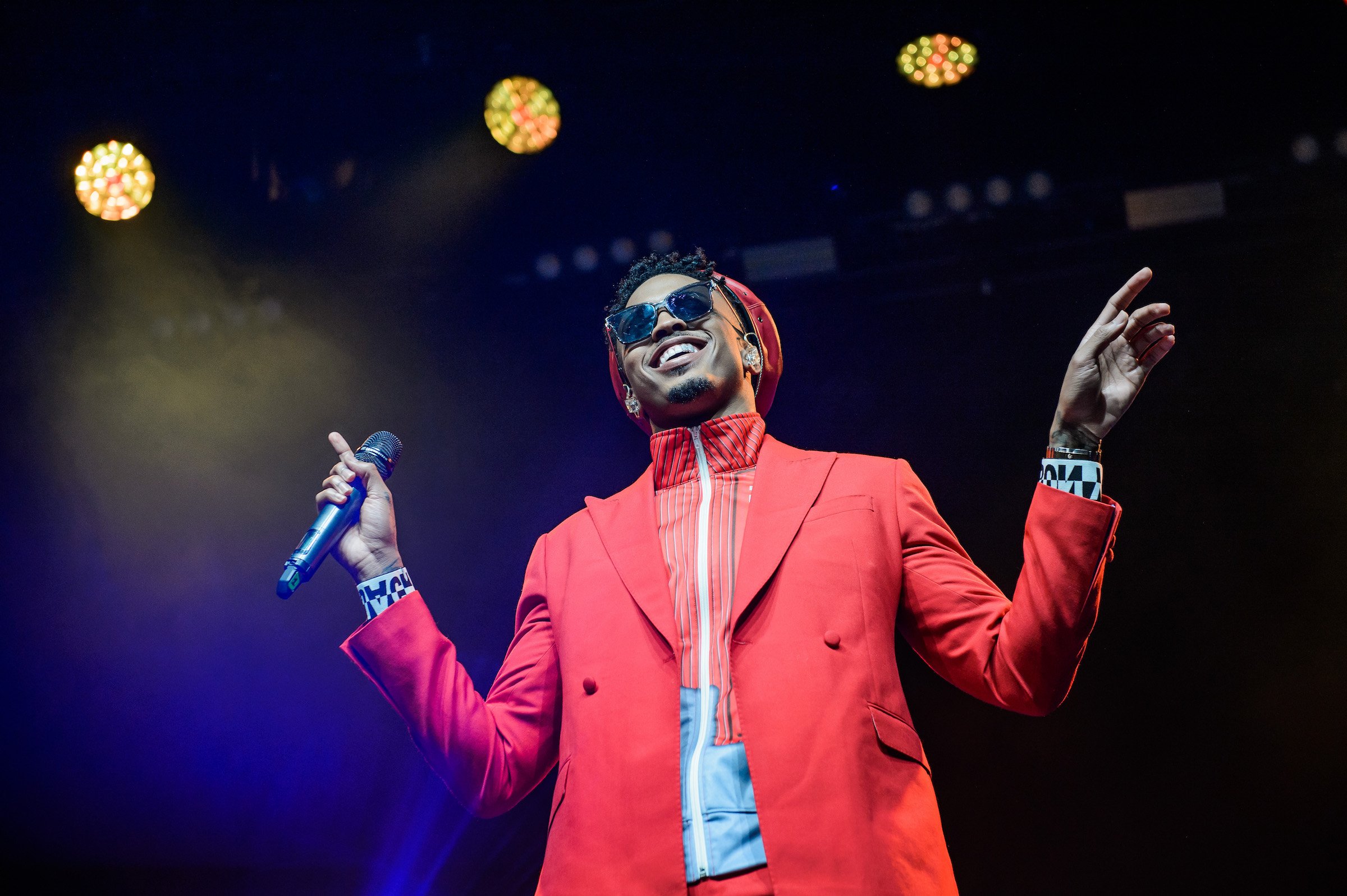 August Alsina's 'entanglement' with Jada Pinkett Smith
Alsina first revealed in summer 2020 that he was given permission by Will Smith himself to be in arelationship with Jada Pinkett Smith. A representative for Pinkett Smith denied the claims, and a few days later, both Smith and Pinkett Smith appeared on her talk show Red Table Talk.
Pinkett Smith revealed that she "got into a different kind of entanglement with August" four and a half years prior, when she and Smith were separated. "I just wanted to feel good; it had been so long since I felt good." She admitted that Alsina misinterpreted them being separated as Smith giving his permission to date her.
August Alsina wants people to 'choose peace'
Following Smith's slapping of Chris Rock at the 2022 Academy Awards, seemingly every celebrity had an opinion about the situation. While Alsina hasn't addressed the incident specifically, he shared his musings in a post on Instagram.
"Choose peace," he said. "Trusting that life's intricate puzzle pieces are all forming together for the greater good and mastering of the seasonally sometimes chaotic nature of your life's art piece that's being formed and painted by birthing life to your internal masterpiece; grown through external chaos-metamorphosing alchemy, dark turned to light and beauty within. Then turned masterpiece shown without, from your life's own whimsical and colorful art-piece, being co-created and displayed through living while/after being broken to peace's/pieces."
He continued the mysterious message talking about being a vessel for love everywhere. "I'm a walking billboard and network simply desiring to televise and broadcast love — the love, grace, and healing embrace of God, good music that's healing " he added. "Bag secured abundantly for the ones I love while trying to keep a clean heart out here."
Jada Pinkett Smith reacted to the Oscars outburst
For her part, Pinkett Smith only alluded to Smith's altercation with Rock at the Oscars. She shared a post on Instagram with no caption, the post simply reading, "This is a season for healing and I'm here for it."
Smith himself also issued an pology on Instagram to Rock, the Academy, and his fans. "Violence in all of its forms is poisonous and destructive," he said. "My behavior at last night's Academy Awards was unacceptable and inexcusable. Jokes at my expense are a part of the job, but doke about Jada's medical condition was too much for me to bear and I reacted emotionally."
"I would like to publicly apologize to you, Chris," he continued. "I was out of line and I was wrong. I am embarrassed and my actions were not indicative of the man I want to be. There is no place for violence in a world of love and kindness."
RELATED: August Alsina Addresses Criticism of His Song 'Entanglements' Referencing His Relationship With Jada Pinkett Smith