'Austin Powers' Turns 25, Will Mike Myers Ever Make 'Austin Powers 4'?
As 'Austin Powers' turns 25, many are wondering if Mike Myers will ever bring the hilarious spy back for an 'Austin Powers 4'
Groovy, baby! It's hard to believe that it has been 25 years since Austin Powers graced the silver screen. Mike Myers did an amazing job at bringing the British spy to life and the character continues to be an iconic symbol of comedy movies. It's been 20 years since the last Austin Powers adventure and many are wondering if we will ever get an Austin Powers 4. 
'Austin Powers' celebrates its 25th anniversary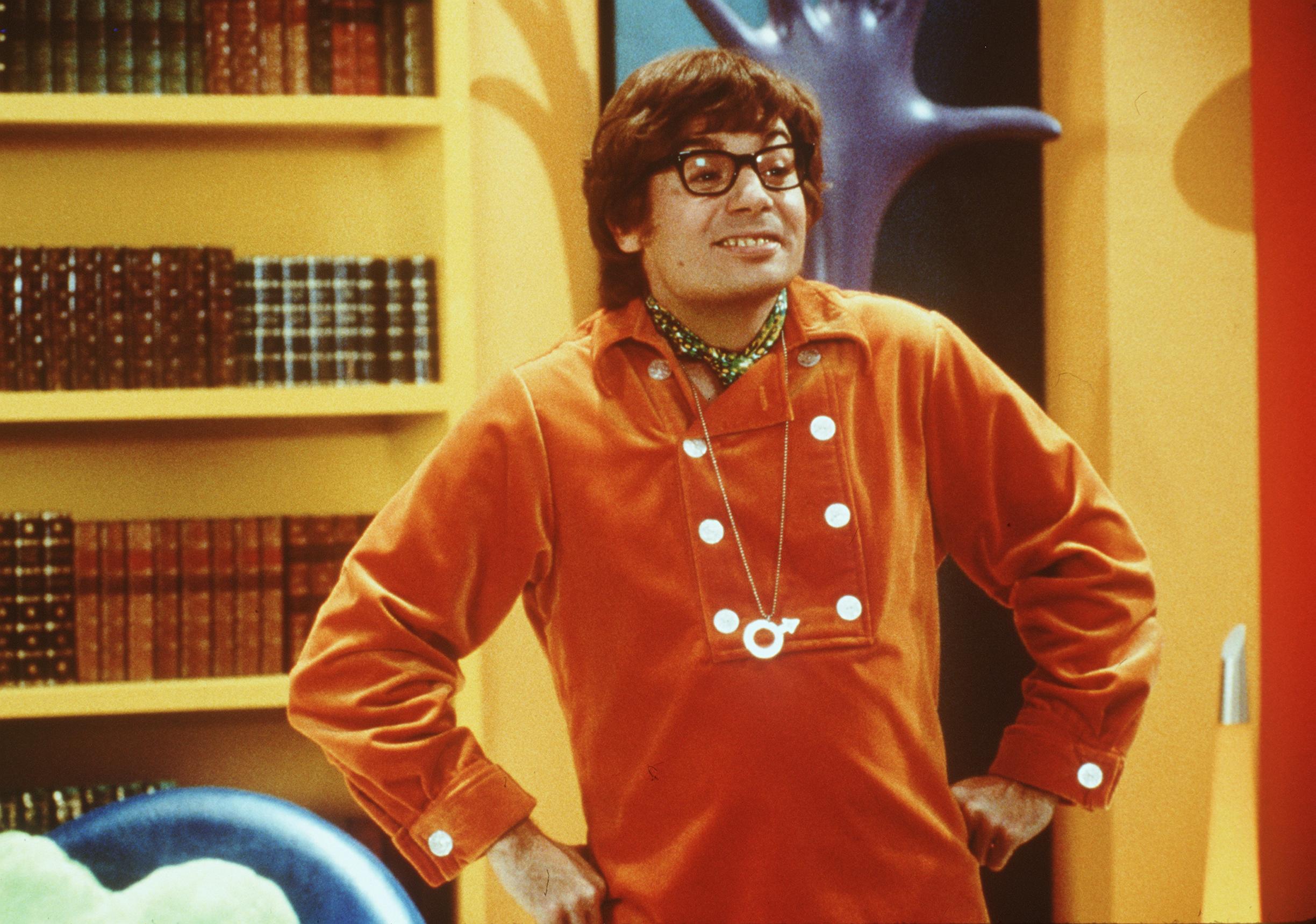 Austin Powers: International Man of Mystery debuted in 1997. The comedy movie stars Mike Myers as both Austin and Dr. Evil. Austin is a groovy and goofy spy in the 1960s who ends up getting frozen and wakes up in a very different 1990s. The character himself is a parody of James Bond and the movies mock many of the tropes commonly seen in these movies, mainly the Bond films starring Sean Connery. 
The first movie became a hit and was followed by two sequels: The Spy Who Shagged Me and Goldmember. Each of the sequels performed well at the box office and introduced even more characters like Mini-Me (Verne Troyer) and a young Number 2 (Rob Lowe). Since Goldmember, there has been no announcement of a fourth movie, but Myers has reprised the roles of Austin and Dr. Evil in some Saturday Night Live sketches and in a recent Super Bowl ad. 
Mike Myers teases the possibility of an 'Austin Powers 4'
While nothing has been confirmed yet, Myers does appear to be excited about the possibility of Austin Powers 4. In a recent interview on the TODAY show, Myers was asked about whether there will be another sequel in this comedy franchise. While he kept it vague, the Canadian actor hinted that there may be something in the works. 
"I would love to do one. Yeah, yeah, yeah," Myers told TODAY in February. "We'll see. I can neither confirm nor deny the existence or nonexistence of such a program, should it exist or not exist."
Myers has been teasing a possible fourth Austin Powers for a while as he shared similarly cryptic sentiments in 2018 on Good Morning America. If the Super Bowl ad told us anything, it's that the cast is able to fall back into these characters very easily. A fourth movie would be an absolute treat right now. 
Mike Myers may be making a comeback with his new Netflix series
Myers had a lot of success in the 1990s with both the Austin Powers films and the Wayne's World movies. Outside of Austin Powers, Myers is mostly known for his voice work in the Shrek franchise. It almost feels like Myers retired from acting, but he is coming back in a big way on Netflix. 
Myers' new show, The Pentaverate, looks like the actor is getting right back into his groove. The Netflix series sees Myers playing multiple roles with each having their own unique accent and quirky outfit. It may not be Austin Powers, but it could satisfy Myers fans who miss his distinct comedy style.
The Pentaverate premieres on Netflix on May 5.