Ava Gardner Got a Letter About Frank Sinatra's Infidelity on the Day Before Their Wedding
TL;DR:
Frank Sinatra had an affair with Ava Gardner while married to his first wife.
Ava Gardner got a concerning letter about Frank Sinatra on the day before their wedding.
Frank Sinatra and Ava Gardner divorced after six years of marriage.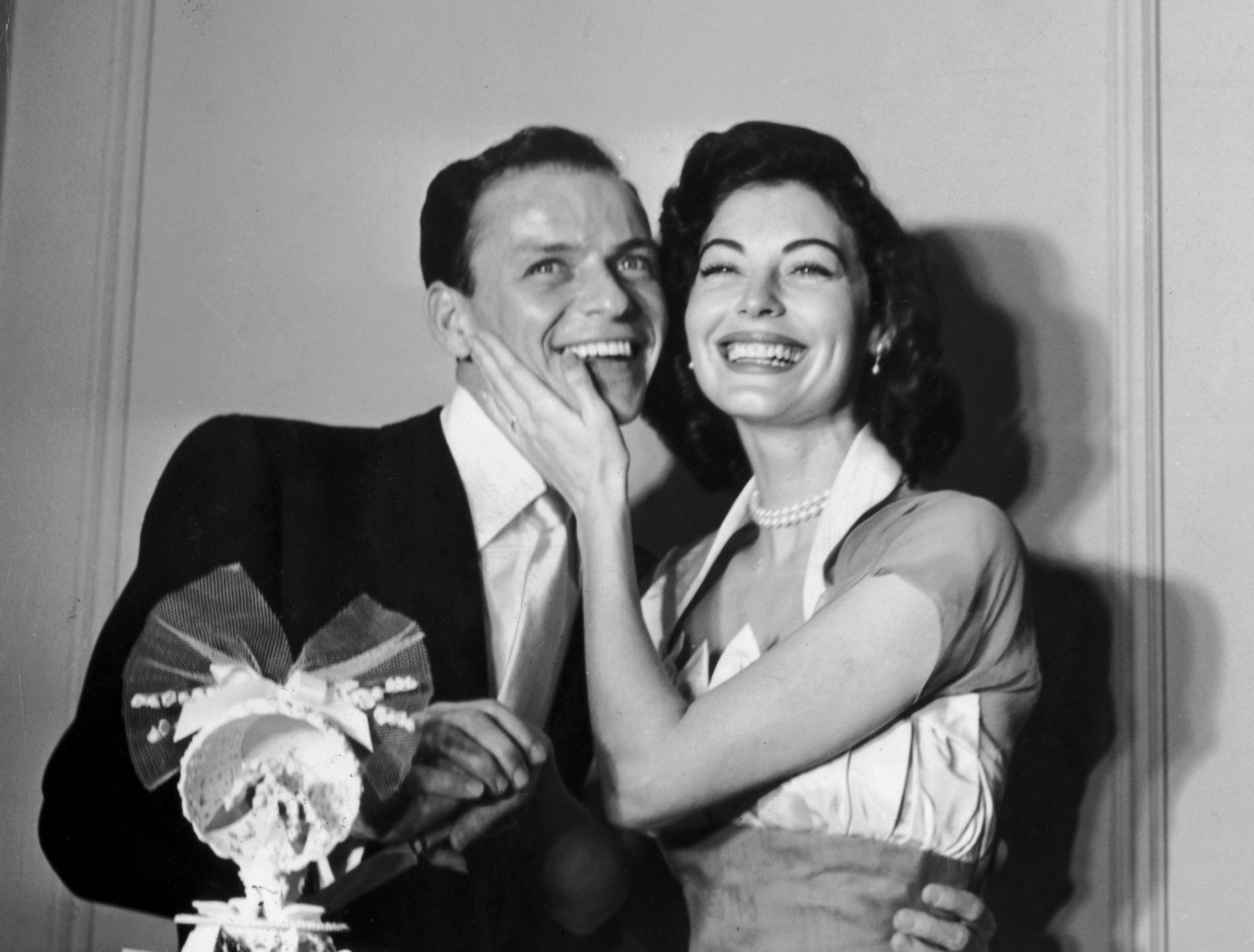 Ava Gardner and Frank Sinatra's marriage was turbulent — passionate but marred by explosive fights. This turbulence began before they ever said "I do," though. On the day before their wedding, Gardner received a letter from a woman who claimed to have been having a sexual relationship with her soon-to-be husband for months.
Ava Gardner and Frank Sinatra's relationship started as an affair
Sinatra reportedly said that he wanted to marry Gardner when he first saw a photo of her. It comes as little surprise, then, that he began a relationship with her while still married to his first wife, Nancy Barbato. In 1949, Sinatra and Gardner were both attending a party when a drunken Sinatra asked an equally-intoxicated Gardner to join him for a drive.
According to Vanity Fair, they drove to a nearby town where Sinatra pulled two guns out of the car and began firing at streetlights. Gardner took one of the weapons and shot out the window of a hardware store. Though the police apprehended them, MGM paid off the officers, and the pair was free to go. The night marked the beginning of their affair. 
She received a letter about his infidelity one day before their wedding
By 1950, news of their affair went public and landed a blow to Sinatra's career. In 1951, Barbato agreed to a divorce. A week later, Sinatra and Gardner married.
One day before their wedding, though, Gardner received a letter from another woman about Sinatra's infidelity. This time, though, he had reportedly been unfaithful to Gardner. Per Jazziz, the writer was allegedly a sex worker who said she'd been involved with Sinatra for months. 
It was not the first time Sinatra had had an affair. Obviously, he was involved with Gardner while still married, but he'd been with other women as well. His biographer explained that hiding these dalliances was rarely a concern for him.
"The more famous Frank Sinatra got, the more women there were who wanted to go to bed with him, and he saw no reason not to oblige as many of them as possible," James Kaplan wrote in Frank: The Voice, per the Washington Post. "Covering up the evidence was rarely his first priority."
The letter made Gardner question Sinatra's faithfulness to her, but she still went ahead with the wedding.
Ava Gardner and Frank Sinatra divorced in 1957
While married, Gardner used her sway in Hollywood to resuscitate Sinatra's floundering career. She reportedly helped secure him an audition for From Here to Eternity, for which he won an Academy Award.
The relationship was passionate but also volatile. While many say Gardner was the great love of Sinatra's life, they fought bitterly, and both conducted affairs.
"Both Frank and I were high-strung people, possessive and jealous and liable to explode fast," Gardner said, per the Ava Gardner Museum. "When I lose my temper, honey, you can't find it anyplace. I've just got to let off steam, and he's the same way."
The couple separated in 1953, with Gardner filing for divorce in 1954. Sinatra agreed to the divorce in 1957. He reportedly never stopped loving her, and the former couple remained close for the rest of her life.
RELATED: Frank Sinatra Was 'Unhappy' and 'Lonely,' According to Larry King