Ava Michelle's Height Got Her Cut From 'Dance Moms'; How Tall Was She?
Newer fans of Ava Michelle likely know her for being the lead of the Netflix film, Tall Girl. The movie follows Jodi, the tallest girl in her high school, as she attempts to navigate love, growing up, and insecurities about her height. Tall Girl was considered a hit on the streaming platform and even earned a sequel, Tall Girl 2. But before Michelle was an actor, she was known for being a dancer. The Michigan native even had a stint on the hit reality TV show, Dance Moms.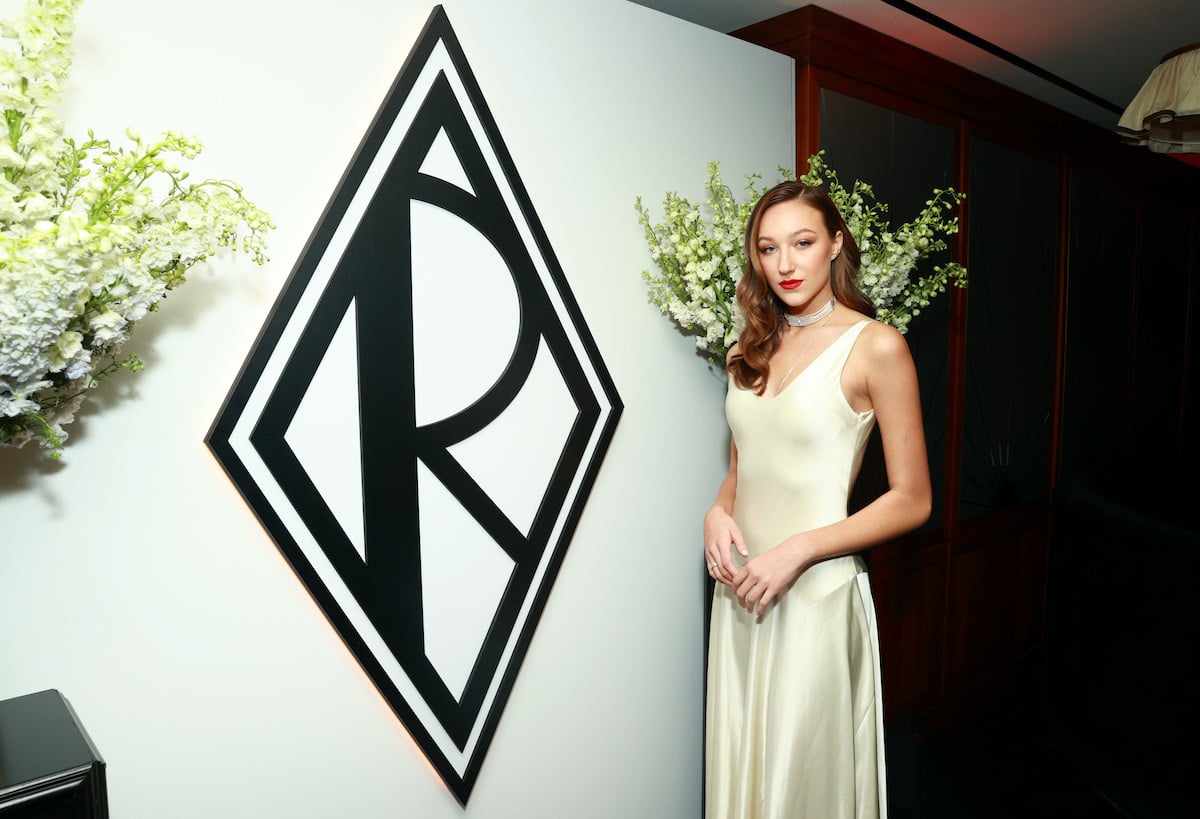 Ava Michelle started making appearances on 'Dance Moms' in season 3
Michelle, and her mother, first started making appearances on Dance Moms during season 3. Though she danced at her mother's studio, she was hoping to join Abby Lee Miller's Junior Elite Competiton Team. Eventually, she was offered a spot on Miller's Junior Select Ensemble Team in Season 4. However, she was eventually cut from the team during nationals because of her height.
The 'Tall Girl 2' star was cut from the ALDC Select Ensemble Team because of her height
"Ava stand next to Chloé," Miller ordered Michelle, moments before she was kicked off the team. "Ava, you're too tall for us today. You're cut. Thank you, you can go. Is that clear enough for you?" Naturally, this moment was difficult for Michelle, who was still a child. The actor, who was between 5'9 – 5'10 at the time, ended up leaving in tears.
RELATED: 'Dance Moms': Kendall Vertes Revealed Abby Lee Miller 'Called Us Fat'
Unfortunately, being cut from the team because of her height wasn't the harshest criticism that Michelle faced on Dance Moms. Miller also referred to the dancer as a "praying mantis" and called her arms "horrendous". Prior to being cut, Michelle was the victim of some pretty brutal body shaming online also. In an interview with PEOPLE, she reflected on being cyberbullied.
Michelle experienced Instagram and Twitter bullying at a very young age
"The social media bullying hit me hard," Michelle shared. "The things that people can say when they're behind a computer is just, it's insane. And being an 11-year-old and having people saying that I was anorexic and that my mom wasn't feeding me, it's really hard to understand the fact that they're not true."
RELATED: 'Dance Moms': 1 Dancer's Doctor Predicted She 'Wouldn't Be Able to Walk' if She Kept Competing
But Michelle hasn't let the negative comments about her height and body stop her. She continued to make appearances on Dance Moms until season 7. In fact, her solo, The Myth of the Mermaid, beat Maddie Ziegler's solo, Someone Special, at Nationals during Season 5. Furthermore, her current height of 6'1 actually helped her book the role of Jodi in Tall Girl. These days, Michelle takes pride in the trajectory of her career and her height.
The actor is proud of how far she's come
"It took a lot of self-reflection and knowing who I am, that I am taking care of my body, and never ever reading the comments," Michelle shared. "I am really proud of myself because I've overcome so many obstacles. I was always told, 'dream big,' and what's happened is bigger than what I thought was big. And to me that is still the most mind-blowing thing ever."
RELATED: 'Dance Moms': Maddie Ziegler and the OG Dancers Barely Remember the Show