'Avatar: The Last Airbender': 3 Reasons to Watch the Series Again
On Feb. 21 and into the next day, there was a social media party trending on Twitter. Why? Fans took to the online streets – and in some cases a convention space – to celebrate the anniversary of Nickelodeon's beloved Avatar: The Last Airbender series.
An animated wonder lauded for its rich storytelling, the show premiered on the network in 2005 and ran until 2008. Such was its draw that multiple generations in a family would be glued the screen to watch the journey of 12-year-old avatar Aang, his element-bending friends, and lessons gleaned from growing up, family dysfunction, and war.
It really has been 15 years since the kids' series created by Bryan Konietzko and Michael Dante DiMartino first launched on Nick, but its impact and presence hasn't faded.
If you're unfamiliar with The Last Airbender or if it's been some years since you were mesmerized by its awesomeness, here are a few reasons to watch it now.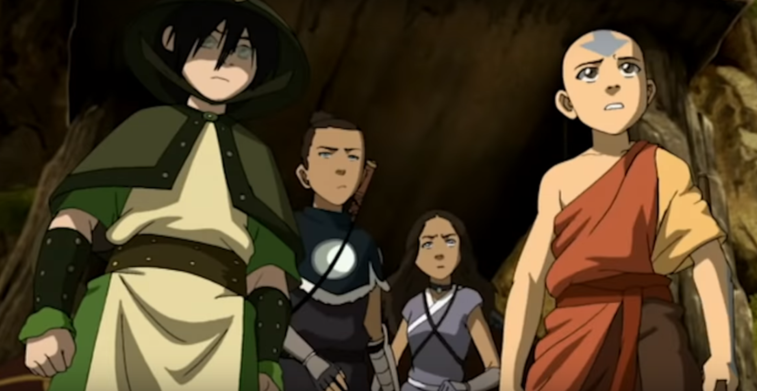 Your perspective has probably changed after 15 years
Those of you who absorbed ATLA when you were children undoubtedly appreciated the animation, humor, action, and warmth in the story, but what about some of its more complex dynamics?
There was war, family feuds, inner conflict (just look at Aang's struggle), death, romance, pain, and spiritual themes that may or not have sunk in at a young age.
Many fans have re-watched the show as adults and found some scenes and storylines to be intense, emotional, and moving. The friendships, adversarial relationships, and family bonds in ATLA are relatable and along with the action, yield everyday lessons. Check it out as a grownup!
'Avatar: The Last Airbender' is an award-winning series with a talented cast and great writing
Sometimes, it's ok to boast about a TV show's achievements. The animation, songs, voice acting, storylines and cool bending abilities all contributed to the series' draw. During its time on television, Avatar: The Last Airbender earned an Emmy, a Kids' Choice Award, and an esteemed Peabody Award.
Additionally, the team behind ATLA created a thoughtful and compelling narrative that borrowed elements from various spiritual and martial arts systems. As mentioned in the video below, each bending style was inspired by a different practice such as Tai Chi, Baguazhang, or Shaolin Kung Fu.
And what about the actors behind the voices? Some of the talent includes Mark Hamill, Mae Whitman, Dante Basco, Jason Isaacs, and Zach Tyler Eisen.
It's preparation for the live-action series
You don't have to be a card-carrying member of the fandom for Avatar: The Last Airbender or The Legend of Korra to be excited for a live-action incarnation of the original series.
Konietzko and DiMartino are set to bring the characters and the Four Nations to life for Netflix that is based on the first version.
But if you want a refresher (or introduction) when it comes to Aang, Appa, Katara, and Fire Lord Ozai's murderous quest for domination, then it's a good idea to spend some time watching the animated version again.
Back in 2018 when the Netflix reboot was first announced, The Hollywood Reporter noted that Konietzko and DiMartino plan for it to honor the original:
"We can't wait to realize Aang's world as cinematically as we always imagined it to be, and with a culturally appropriate, non-whitewashed cast. It's a once-in-a-lifetime chance to build upon everyone's great work on the original animated series and go even deeper into the characters, story, action and world-building. Netflix is wholly dedicated to manifesting our vision for this retelling, and we're incredibly grateful to be partnering with them."
The series is rumored to go into production in early 2020 and air sometime later this year.