'Avatar: The Last Airbender' Creators Quit Netflix's Live-Action Adaptation and Fans Are Worried the New Show Will Be Another Bad Remake
Avatar: The Last Airbender co-creators Michael Dante DiMartino and Bryan Konietzko have officially left Netflix's live-action adaptation, and confidence in the new series has faltered. 
When the streaming platform announced the latest ATLA remake, fans were skeptical, as they were instantly reminded of the heavily-criticized M. Night Shyamalan film. Nevertheless, DiMartino and Konietzko's involvement meant Netflix wanted to stay true to the beloved animated series. But now, Avatar: The Last Airbender fans are worried the next live-action will be just as tragic as the first.
'Avatar: The Last Airbender' co-creators signed onto the Netflix live-action remake in 2018
In September 2018, Netflix announced DiMartino and Konietzko as the executive producers of the upcoming Avatar: The Last Airbender live-action adaptation. The original showrunner also promised to maintain the integrity of the series. At the time, DiMartino and Konietzko said in a joint statement:
We're thrilled for the opportunity to helm this live-action adaptation of Avatar: The Last Airbender. We can't wait to realize Aang's world as cinematically as we always imagined it to be, and with a culturally appropriate, non-whitewashed cast. It's a once-in-a-lifetime chance to build upon everyone's great work on the original animated series and go even deeper into the characters, story, action, and world-building.
Why 'Avatar: The Last Airbender' co-creators chose to leave the Netflix live-action adaptation
Two years after DiMartino and Konietzko signed on to do Netflix's ATLA live-action, the co-creators confirmed their exit. 
"Many of you have been asking me for updates about the Avatar live-action Netflix series," DiMartino wrote on his blog and Instagram in August 2020. "I can finally tell you that I am no longer involved with the project. In June of this year … Bryan Konietzko and I made the difficult decision to leave the production."
DiMartino also pointed out the streaming platform claimed to be "committed to honoring our vision" for the series. However, the showrunner noted that was not the case. So he decided to cut his losses and move forward. 
"I realized I couldn't control the creative direction of the series, but I could control how I responded," DiMartino wrote. "So, I chose to leave the project. It was the hardest professional decision I've ever had to make, and certainly not one that I took lightly. But it was necessary for my happiness and creative integrity."
Meanwhile, Konietzko echoed DiMartino's comments, noting the decision was "the most difficult decision" he's had to make. Though he knew it was the right choice.
"When Netflix brought me on board to run this series alongside Mike two years ago, they made a very public promise to support our vision," Konietzko wrote on Instagram. "Unfortunately, there was no follow-through on that promise."
He later added, "This was not a simple matter of us not getting our way … As long as we felt those ideas were in line with the spirit and integrity of Avatar, we would have happily embraced them. However, we ultimately came to the belief that we would not be able to meaningfully guide the direction of the series."
Is Netflix's 'Avatar: The Last Airbender' live-action remake still happening?
As of this write-up, it seems Netflix's Avatar: The Last Airbender live-action series is still moving forward. In his statement, Konietzko revealed the project created a "negative and unsupportive environment." But even so, he recognized talented individuals who are still working on the project. 
Meanwhile, both DiMartino and Konietzko hope the ATLA remake will be fulfilling for fans.
"Perhaps the team that remains might still be able to make something fans of the original and an entirely new audience can enjoy," Konietzko wrote.
Then in his statement, DiMartino wrote, "Netflix's live-action adaptation of Avatar has the potential to be good. It might turn out to be a show many of you end up enjoying. But what I can be certain about is that whatever version ends up on-screen, it will not be what Bryan and I had envisioned or intended to make."
Fans react to Michael Dante DiMartino and Bryan Konietzko's departure from Netflix's 'ATLA' remake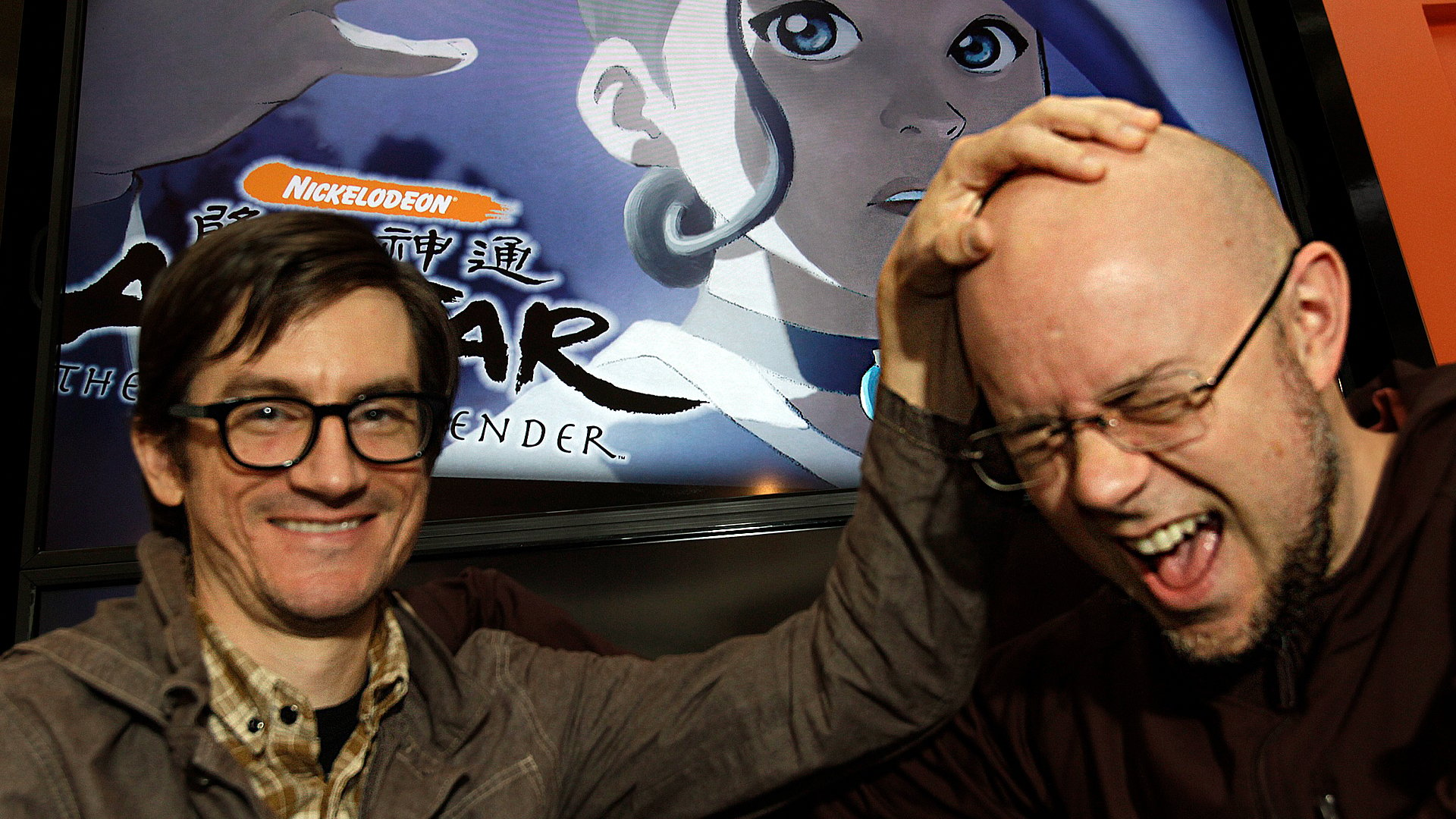 When DiMartino and Konietzko announced their exit from the Netflix live-action adaptation of Avatar: The Last Airbender, fans expressed their disappointment. 
"If Netflix wouldn't let him, one of the CREATORS OF THE SERIES, have creative control, then I am terrified this show is gonna be f*cked over by corporate and executive meddling," a fan wrote on Reddit. "Which is a classic sign of the lowest quality of television."
"If you and Michael aren't a part they shouldn't even be doing it," another fan commented on Konietzko's Instagram post. "We've had enough disappointment."
Meanwhile, many fans supported DiMartino and Konietzko's decision. But some viewers noted they wouldn't be doing the same for the Netflix adaptation. 
"That is such a shame, but sounds like the best decision," a fan wrote in response to DiMartino's Instagram post. "I will not be watching the live Netflix version now. The only reason was to see both your visions which is WHY we are all fans. Big love and luck with all in the future!"
Whatever happens next, it's clear the Avatar fandom doesn't have faith in Netflix's new adaptation. Viewers have already been burned by one live-action remake. So DiMartino and Konietzko's exit just deepens the skepticism surrounding the project. 
Check out Showbiz Cheat Sheet on Facebook!