'Avengers 5': How the Choice of Director for 'Captain Marvel 2' Could Set Up Marvel's Next Big Crossover
Captain Marvel 2 might play an important role in setting up Avengers 5. Marvel has pushed back the dates of all of its upcoming projects due to the coronavirus pandemic, with Carol Danvers' (Brie Larson) sequel now hitting theaters in 2022. Although the project is still under development, inside sources claim that the events in Captain Marvel 2 will likely set the stage for Marvel's next big crossover project.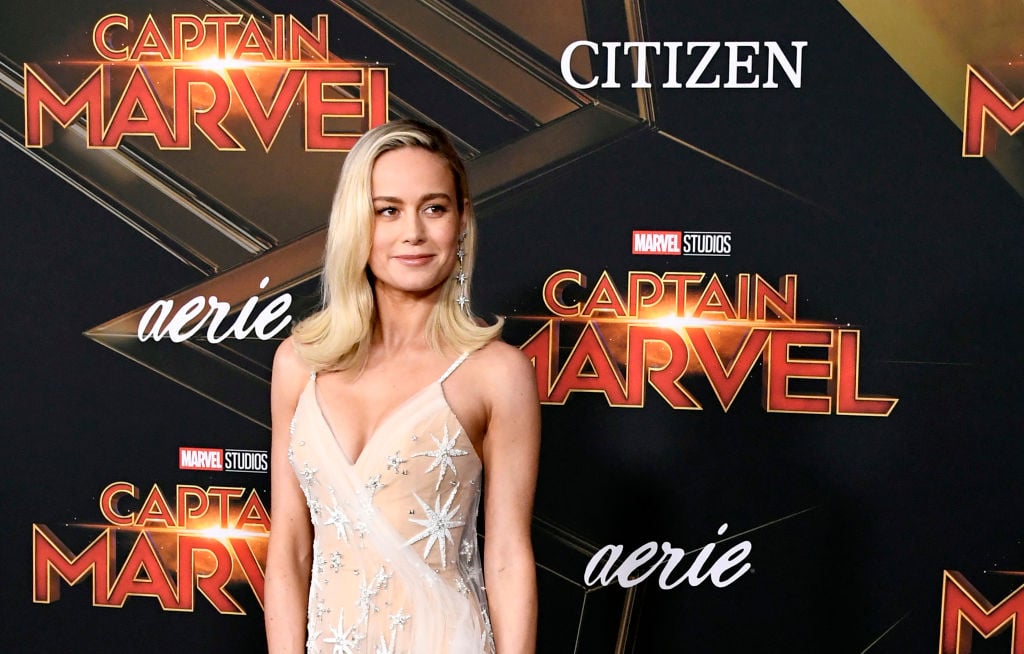 When will Marvel release 'Avengers 5'?
In light of the current crisis, Disney recently announced that all of its upcoming projects will be delayed by a few months. Black Widow was scheduled to open in theaters in May and will now premiere in November, a time slot Marvel originally slated for The Eternals.
Despite these delays, Phase 4 of the Marvel Cinematic Universe will set the stage for what's to come. Not only will the studio introduce a whole new slate of characters, but many of the new faces will join forces for Avengers 5.
Unfortunately, Marvel has not revealed when Avengers 5 will premiere. If the rumors about Captain Marvel 2 are correct, then the project will likely hit theaters sometime after 2022. This would put the film squarely in Phase 5 of the MCU.
While Marvel has remained mum about its next big crossover, inside sources believe that Captain Marvel 2 will set the stage for the movie's main plot.
How will 'Captain Marvel 2' set up the next big crossover?
Marvel has not said much about the story in Captain Marvel 2 but the studio has confirmed a premiere date for the movie. In the announcement about the delays, Marvel revealed that Captain Marvel 2 will hit theaters in July of 2022.
According to We Got This Covered, sources believe whoever directs Captain Marvel 2 will likely helm Avengers 5. This is similar to what Marvel did with Captain America: Civil War directors Joe and Anthony Russo, who went on to direct Avengers: Infinity War and Avengers: Endgame.
Anna Boden and Ryan Fleck directed Captain Marvel in 2019 but it is unclear if the duo will return for the sequel. If they do come back, it is possible that the pair will lead the way for Avengers 5.
Marvel has not confirmed the rumors surrounding Avengers 5, so fans will have to wait and see how this one pans out.
Have they already decided on a villain?
When it comes to the next big villain in the MCU, Marvel will be looking to fill Thanos' (Josh Brolin) shoes after his demise in Endgame. Although nothing official has been confirmed, inside sources told We Got This Covered that MODOK will be making an appearance in Avengers 5.
Sources say that the character will have some cameos in various projects, such as She-Hulk and Ant-Man 3, before making a bigger splash in Avengers 5. We do not know if MODOK will be on the same level as Thanos, but Marvel reportedly has big plans for him.
It is also unclear how Marvel will adapt the character to the big screens. The studio may tweak his appearance in the MCU, though exactly what that looks like remains to be seen.
Will Tom Holland appear in 'Avengers 5'?
Aside from the main villain, there has been a lot of talk about Tom Holland reprising his role as Spider-Man in Avengers 5. Holland will play Peter Parker in one more stand-alone film, which is due out next year.
After that, Disney's contract with Sony allows for one more appearance from Spider-Man in a crossover film. Fans have speculated that the cameo will be in Avengers 5, especially given how Spider-Man is one of the lead characters in the MCU now that Iron Man (Robert Downey Jr.) and Captain America (Chris Evans) are gone.
We do not know what kind of role Spider-Man will plan in the movie, but the rumor is that he and Brie Larson's Captain Marvel will lead the new group of Earth's Mightiest Heroes in Avengers 5.