'Avengers 5': Marvel Casting Leak Offers a Huge Clue to One of the New Avengers
Fans have been theorizing about Marvel's next big ensemble project ever since Avengers: Endgame hit theaters in 2019. The studio is currently heading into Phase 4 of the Marvel Cinematic Universe and will be launching a slew of new franchises over the next two years. With so many options at its disposal, a new casting leak offers a huge clue about a potential newcomer to the team in Avengers 5.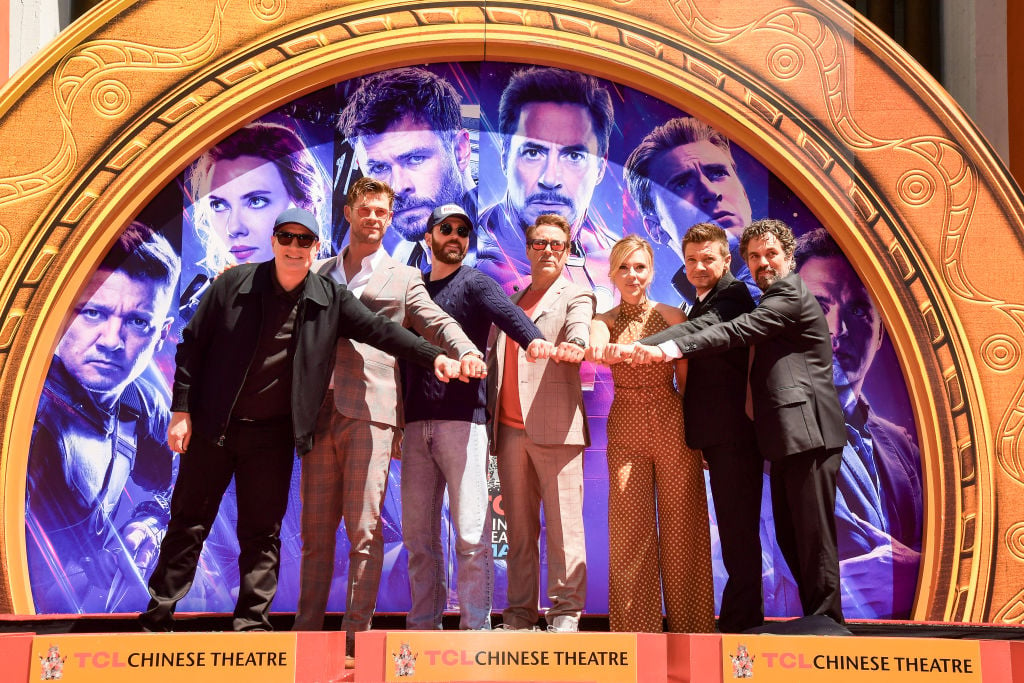 Marvel kicks off Phase 4 of the MCU
Endgame concluded the storylines for some of our favorite characters in the MCU. This includes the likes of Tony Stark (Robert Downey Jr.), Black Widow (Scarlett Johansson), and Captain America (Chris Evans).
Although it was sad to see these characters go, their exits open the door for other franchises to be introduced in Phase 4 of the MCU.
This past summer, Marvel announced its full lineup for the next two years. This coming spring, fans will watch Johansson's final outing as Black Widow hits theater on May 1. That project will be followed by a November release of The Eternals, starring Richard Madden, Angelina Jolie, Gemma Chan, and Kit Harington.
Other projects in Phase 4 include Shang-Chi and the Legend of the Ten Rings, Doctor Strange in the Multiverse of Madness, and Thor: Love and Thunder. Spider-Man 3 is also slated for release, though an official title has not been announced.
What's next for the Avengers?
While these projects are very exciting, Marvel has not said anything about when we might get Avengers 5.
Since the film was not announced with the other Phase 4 projects, it probably won't be released until sometime in Phase 5. This puts the official premiere date to beyond 2022, though that could certainly change.
Unfortunately, Marvel has been very tight-lipped about the next Avengers film, but a new leak sheds some light on the makeup of the team.
Who is joining the Avengers squad?
Marvel president Kevin Feige has made it clear that the events in the studio's upcoming television shows will directly impact the MCU. Over the next few years, Marvel will be releasing a whole slate of shows, including The Falcon and the Winter Soldier, WandaVision, Loki, What If…?, Hawkeye, Ms. Marvel, Moon Knight, and She-Hulk.
It is obvious how some of the shows on Disney+, like WandaVision, will transfer to the MCU as the characters originated on the big screens. But there are a few projects where the jump is less clear, at least until now.
According to We Got This Covered, Marvel just released a casting call for its upcoming series, She-Hulk. Producers are looking for a female between 26 and 34 years of age to play the part of the show's lead, Jennifer Walters.
The introduction of Walters is not big news. But the casting call's final sentence reveals that Walters will become "a future member of the Avengers." If this is true, then She-Hulk is the first Disney+ character who has been confirmed to be joining the Avengers in a future project.
Everything we know about 'She-Hulk'
Sources believe that She-Hulk will explore the origin story of the character and will stick very close to the comics. Marvel has confirmed that development on the show is underway, with Jessica Gao (Rick and Morty, Silicon Valley) writing the script.
Filming for the project is scheduled to start this summer, with primary shooting happening in Atlanta, Georgia. Once filming starts, we should learn more about the main plot and what characters from the MCU might have a cameo.
In the comics, Walters is a cousin of Bruce Banner and is a practicing lawyer. She first appeared in 1980. In her origin story, Walters was injured and given a blood transfusion by Banner to save her life.
The blood transfusion imparted some of Hulk's power to her, though she has much more control over her own transformations. Marvel has not said anything about the casting news, but it will be interesting to see who ends up playing her on the show.
An official release date for She-Hulk has not been announced. Avengers 5 is rumored to be a part of Marvel Phase 5, which means it will premiere sometime after 2022.