'Avengers 5': Marvel Leak Claims 'Secret Wars' Was Supposed to Have a 2024 Premiere Date — Russo Brothers Decline to Comment
Avengers: Endgame hit theaters more than three years ago, wrapping up more than a decade's worth of characters and storylines. Since then, Marvel has mostly moved on to other characters and source material. But their plans for the Marvel Cinematic Universe have been derailed by the pandemic response. They've dealt with production delays and theater shutdowns, which have forced changes to planned projects.
According to a new leak, there was actually a plan for Avengers 5 with directors Joe and Anthony Russo attached. And, it was supposed to have a 2024 premiere date. But it's clear at this point that the film won't happen, and the Russo brothers are declining to comment about the situation.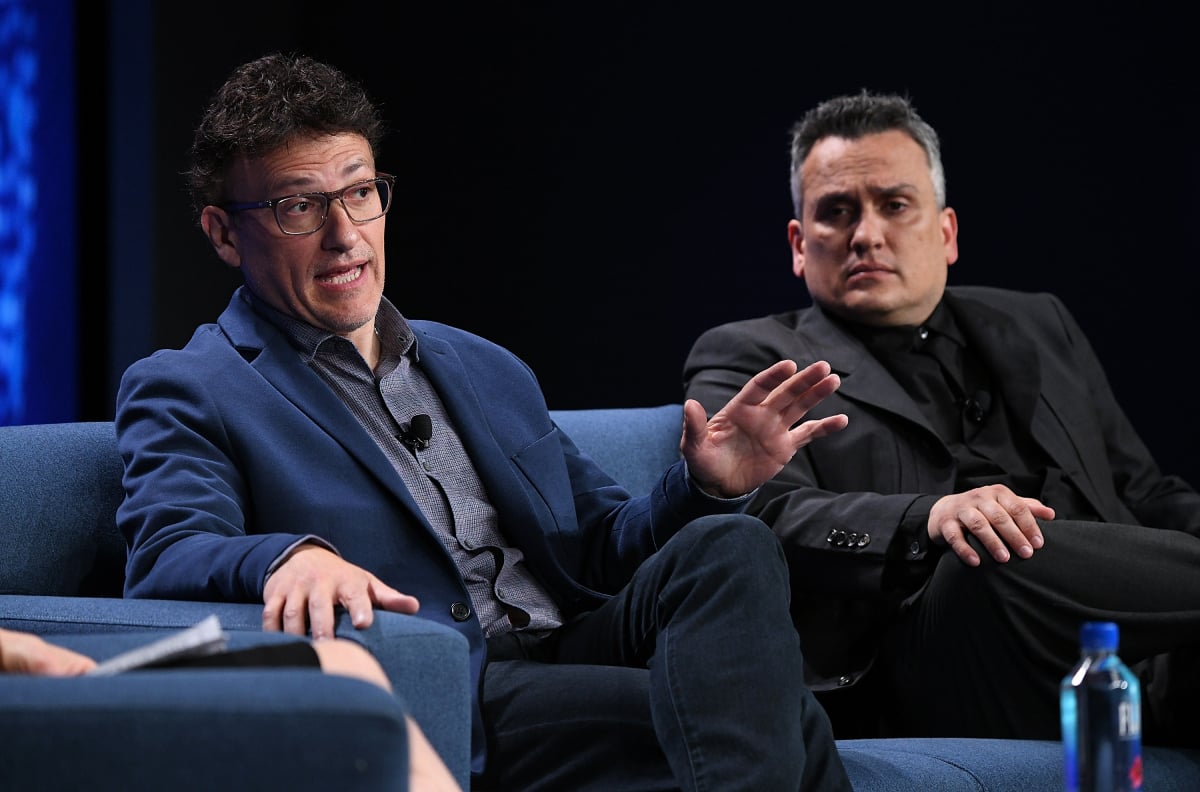 The Russo Brothers have continued to work with Marvel since 'Avengers: Endgame'
The Russo brothers first made their mark on the MCU with their work on the last two Captain America movies. But it was their direction on Avengers: Infinity War and Avengers: Endgame that made them two of the most influential industry pros to work on a Marvel Studios project.
After directing two of the biggest superhero movies in cinematic history, the Russos stayed connected with the MCU by giving their insight on Phase 4. They were big fans of Spider-Man: Now Way Home, and they supported Scarlett Johansson in her Black Widow-related lawsuit.
But according to a new leak, the brothers could have been more involved with the MCU in recent years if they would have directed the planned Avengers 5 movie.
'Avengers 5' was supposed to be an adaptation of 'Secret Wars,' with a release date of 2024
Rumors have been swirling about a possible Avengers 5 since Endgame. And back in 2020, Joe Russo told BroBible that he and his brother would return to the MCU if they were given the opportunity to direct an Avengers movie based on the big 1984 comic crossover event known as the Secret Wars.
"I read that when I was ten or 11, and it was the scale of getting all of the heroes together. It was one of the first major books to do that – that was really event-storytelling to me at its finest," Joe said at the time.
Anthony Russo added, "It would be the biggest movie you could possibly imagine, so that's what really excites us about the story — the ambition of it is even bigger than the ambition of the Infinity Saga."
Around the same time that the Russo brothers made those comments, Marvel leaker Charles Murphy shared an update of the MCU timeline. It included a mysterious MCU film that was supposedly set to debut in May 2024. Fast forward to today, and Murphy has confirmed that the mystery film was Secret Wars.
The Russo brothers have declined to comment on the 'Avengers 5' rumors
Because of all the delays in recent years, the next Avengers movie will not be released in May 2024. However, Murphy insists that Secret Wars is still happening. That has yet to be confirmed, but if it does happen there's no guarantee the Russo brothers will direct.
Following Johansson's lawsuit, a report from the Wall Street Journal claimed that the Russo brothers were angry at Disney over how they treated the actress. As a result, the duo ceased talks with Marvel Studios about directing another film.
Johansson and Disney have since settled out of court, but it doesn't look like tensions have cooled. When Den of Geek recently asked Joe Russo about the rumors, he "declined to comment on whether they were actively in discussions about returning to Marvel Studios."
Joe Russo then steered the conversation to the new production company he started with his brother, AGBO.  He said they are now focused on original IP and "new ideas" instead of going back to established franchises.