'Avengers: End Game' Director Joe Russo Praises Kevin Feige's New 'Star Wars' Movie as 'Passionate and Unique' — Here's When We Can Expect to See It
The Marvel Studios president, Kevin Feige, has built the highest-grossing movie franchise of all time — the Marvel Cinematic Universe. He also was recently promoted to chief creative officer of Marvel. The president is an avid Star Wars fan and will soon have the chance to work on a movie with the franchise under Disney.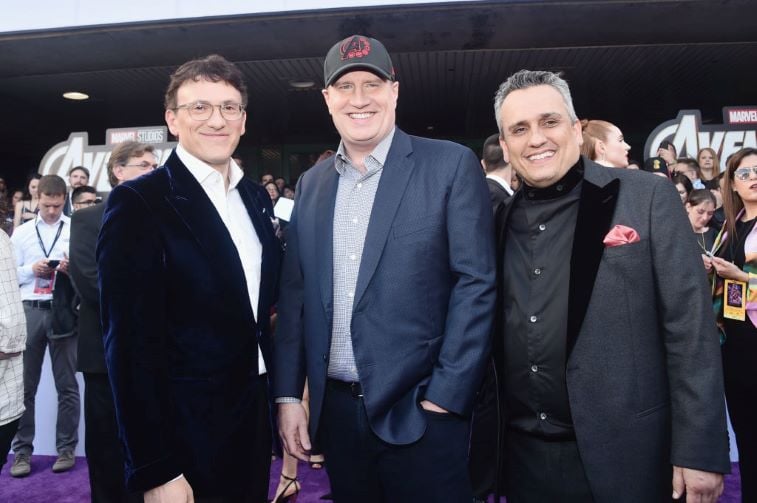 Lucasfilm president Kathleen Kennedy feels Kevin Feige will do well with 'Star Wars'
It is no secret that Feige is an avid Star Wars fan. It was his idea to work on a movie with the franchise, and Lucasfilm is ready for it.
"Kevin has been a huge fan of Star Wars, and he's made that pretty clear," Kennedy told Rolling Stone. "He talked to us, and he talked to the studio and said, 'You know, is there any chance I could step in and do one of the Star Wars movies?' And I thought it was a pretty cool idea."
Since coming on as president, four out of five of Kennedy's Disney Star Wars movies have surpassed the $1 billion mark at the box office. While Star Wars: The Rise of Skywalker received subpar critic reviews, even it hit the $1 billion mark.
Why did the 'Avengers: End Game' director praise Kevin Feige's 'Star Wars' movie?
"Star Wars is Kevin's first and true love," Russo told The Hollywood Reporter. "He's a man who has a very, very large basement filled with enough Star Wars paraphernalia to fill a museum. Whatever he does with it is going to be passionate, emotional, and unique."
The director feels that Feige is going to do justice to the Star Wars name and create something amazing. Russo also spoke to THR about the spoiler culture of social media when creating a movie in today's era. 
"The greatest thing about what's going on in media right now is the audience has gotten incredibly savvy," Russo said. "Noisy, unpredictable, compelling subject matter has more of a place in this world than it ever has. That's exciting as an artist because it means you can take risks in all kinds of ways — because corporations understand that too."
It sounds like Feige is going to take full advantage of that social media audience in creating his new Star Wars movie.
When will we see Kevin Feige's new 'Star Wars' movie?
There are currently Star Wars movies slotted for release in 2022, 2024, and 2026. However, it looks like Feige's movie will not be the first of those films.
"So we're just beginning to talk about what that might be and when that might be," Kennedy said about Feige's Star Wars film. "But it's a ways off."
Kennedy indicates that the movie is still in discussions. There are no other spoilers at this point about the movie. We will keep watching this developing story.
Read more: Former 'Star Wars' Director Colin Trevorrow Confirms Leaked Concept Art For His Version of the Film Is Real and Fans are Freaking Out