The 'Avengers: Endgame' Actor Who Is Set to Guest Star In a DC Series
Is another Marvel Cinematic Universe actor jumping ship to DC? Sort of. More than a year after Avengers: Endgame debuted in theaters, this star has been announced as an upcoming guest star in a series set in the DC TV canon. Read on to learn more.
Lexi Rabe played Morgan Stark in 'Avengers: Endgame'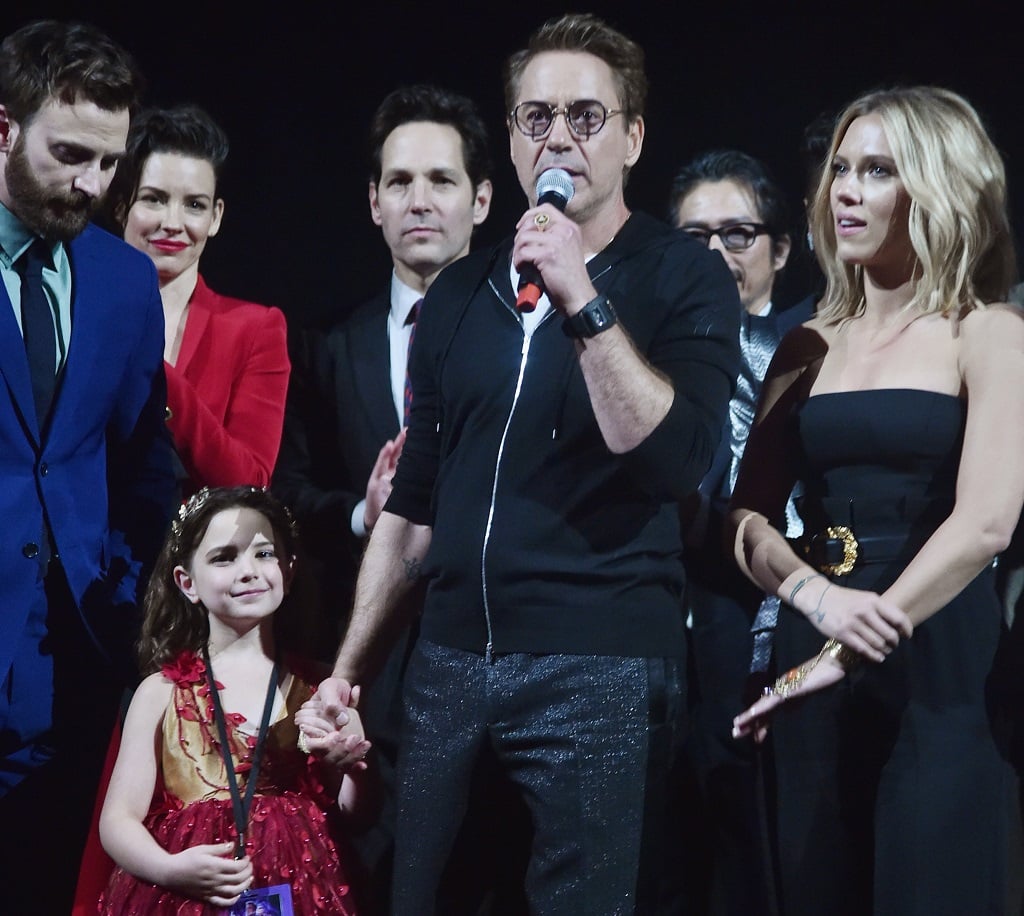 Endgame picks up right where Avengers: Infinity War left off. But after they kill Thanos, the film jumps ahead five years, to the year 2023. While some of the heroes are still hard at work, others, like Robert Downey Jr.'s Tony Stark, have left the world-saving business behind.
When we meet up with the former Iron Man, he's living in a lakeside cabin with his wife, Pepper Potts (Gwyneth Paltrow), and their daughter, Morgan Stark. Played by young actress Alexandra "Lexi" Rabe, Morgan is why Tony doesn't want to put his suit back on. And her line "I love you 3000" became the name of the Marvel fan tour following the film's release.
Fans wonder if she'll reprise her role in future films 
Rabe is featured in many notable moments in Endgame. Morgan tries on Pepper's Rescue helmet and looks like she wants to become a superhero herself. We last see the character spending time with Happy Hogan chatting about cheeseburgers at her father's funeral. So will she ever don a mask and become Iron Woman in the future?
It's possible. But right now, Rabe is very young. And though she seems to adore her Marvel family, she went through a difficult time following the film's release. After a fan complained that they weren't able to speak with her, she was bullied online. The actor and her family spoke out on talk shows and via her parent-run social media accounts.
Rabe will appear in the series finale of DC's 'Stargirl'
Regardless, Rabe has continued to act. Next up, she switches from Marvel to DC, appearing in the DC Universe series Stargirl. The teen drama debuted in May 2020 and stars Brec Bassinger as Courtney Whitmore, a high school student who helps to form the latest generation of superheroes.
As of June 12, 2020, four episodes have aired, featuring well-known actors like Luke Wilson and Amy Smart, along with guest stars such as Joel McHale. According to her IMDb, Rabe will appear in the 13th episode, the Stargirl season 1 finale. She's simply credited as "young girl."
What other films and TV shows has she been in?
At just 8 years old, Rabe is brand new to the world of show business. Endgame was her first acting credit. Her second credit was also a big-budget film, released just a few weeks later in 2019. Rabe portrayed the younger version of Millie Bobby Brown's Madison Russell in Godzilla: King of the Monsters.
Apart from Stargirl, Rabe has another project set to release. She has a role in the upcoming thriller Silk Road, which also stars Jason Clarke and Alexandra Shipp. The film, which was shot in 2019, was meant to premiere at the Tribeca Film Festival, which was canceled due to the coronavirus (COVID-19) pandemic.