'Avengers: Endgame' Director Joe Russo Confirms Secret 'Big New Universe' Projects Are in the Works
Directors Joe and Anthony Russo have led one of the most successful franchises in Hollywood. Their last Marvel film, Avengers: Endgame now ranks as the highest-grossing film of all time, and it left fans wondering what the duo's next blockbuster will be. Well, according to Joe Russo, the brothers are currently working on a series of secret projects centered around a "big new universe."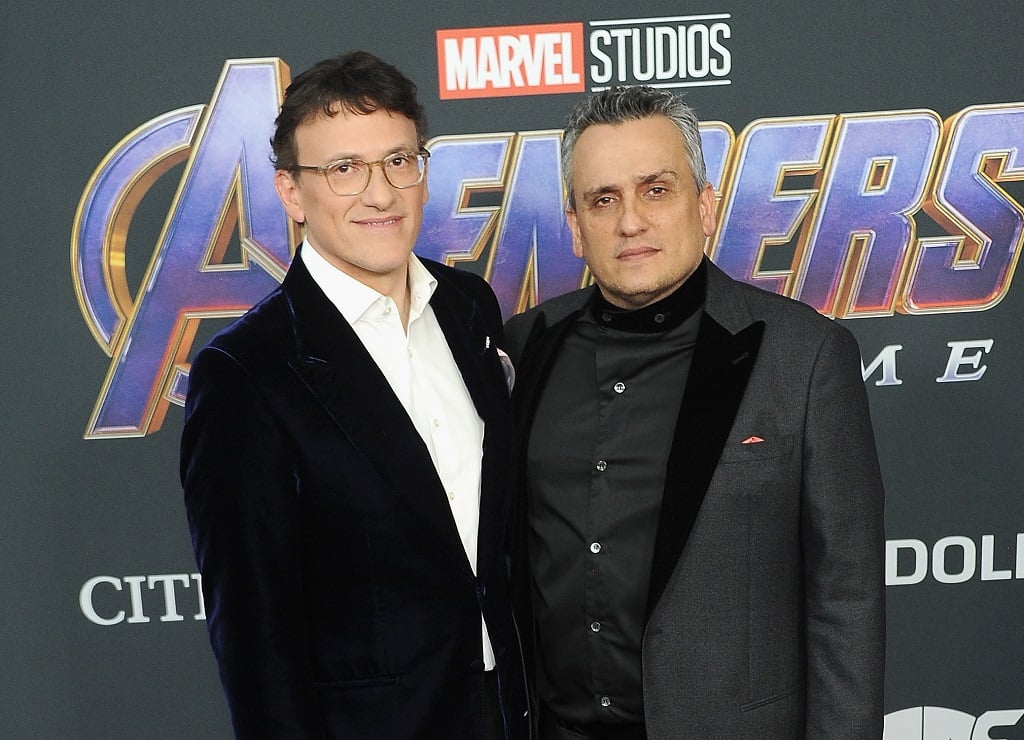 The Russo brothers and the Marvel Cinematic Universe
When it comes to directors, Joe and Anthony Russo are basically Hollywood royalty. Not only did they direct the most successful movie of all time, but they also brought audiences a number of MCU projects that brilliantly tied the comic book universe together.
The Russos directed four of the most popular movies in the MCU franchise, including Captain America: The Winter Soldier, Captain America: Civil War, Avengers: Infinity War, and Avengers: Endgame. And they also served as showrunners on the ABC Marvel series, Agent Carter.
"We're very proud of the work we did, and we're very proud of the collaboration we had with the folks at Marvel," Anthony told Esquire in an interview. "There are different ways we're carrying the relationships forward with many, many of the cast and crew and producers of those films. That's really exciting."
Their current projects 
The Russo brothers' last release was the Netflix action film, Extraction, which they wrote and produced under their banner, AGBO. The movie stars Thor and Avengers: Endgame actor, Chris Hemsworth, and was directed by MCU stunt coordinator, Sam Hargrave. 
Their next directorial project, Cherry, features Spider-Man: Far from Home star Tom Holland in a much grittier and darker role than seen before. In the film, Holland will portray a drug-addicted  Army medic who robs banks to feed his habits. 
Joe Russo confirms secret projects are in the works
In 2019, in a Reddit Q & A session, the Russo brothers revealed they were "quietly" and "secretly" working on new projects. They didn't provide any details, but in a recent interview with Collider, Joe Russo confirmed that they'll be centered in a "new universe."
"On a personal level it's just about the stories that we want to tell on how we connect to those stories," said Russo. "We have projects that we've been working on for years — We have secret projects, big new universe projects that we're working on that we want to bring to the screen."
The director didn't reveal whether or not this "new universe" will be comic book-based, or more specifically Marvel-based. But he did mention one of them would be an action movie.
"We've got three projects ready to go that we will probably direct in succession over the next two to two and a half years, so we're going to be very active," Russo explained. "And we'll announce those when the time is right. But they run the gamut, and we, of course, love action, so I'm sure one of those could be an action film, and there's some big universe stories in there as well."
We already know that the directors are not working on any immediate MCU Phase 4 films. So this "big new universe" story they're developing is still a huge mystery. Hopefully, when they do reveal their secret, fans will have something fresh and exciting to look forward to.