'Avengers: Endgame' Directors Tease Marvel Fans That Captain America May Not Be Done in the MCU After All
'Avengers: Endgame' Directors the Russo Brothers believe there is more to tell when it comes to Captain America's story in the MCU.
Captain America's (Chris Evans) story came to a fitting conclusion in Avengers: Endgame, but the character's time in the Marvel Cinematic Universe might not be over just yet. In a recent interview, Endgame directors Joe and Anthony Russo teased that they would love to explore a side-story about Cap that didn't make it into the film. Here's a look at what the directors had to say about Cap's return to the MCU plus how Evans feels about reprising the iconic role.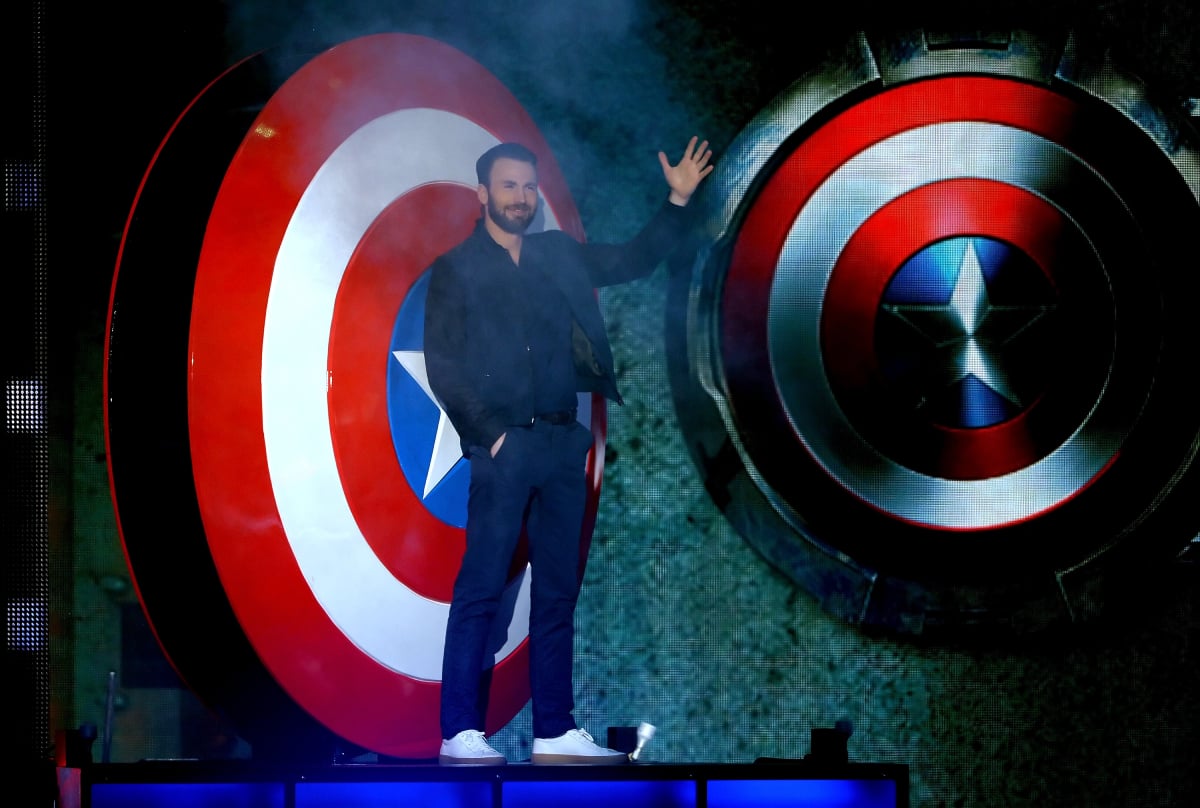 Cap says goodbye in 'Avengers: Endgame'
Evans joined the MCU in 2011 with his first stand-alone movie, Captain America: The First Avenger. Over the years, Cap has become one of the leading faces of the MCU and has appeared in three solo flicks plus all of Marvel's major crossovers.
But the actor bid farewell to the MCU in Avengers: Endgame. In the final scenes of the film, Cap was tasked to return the Infinity Stones to their rightful places in time. He opted to remain in the past with the love of his life rather than return to the current timeline.
Cap appeared as an old man to hand over his iconic shield to Anthony Mackie's Sam Wilson, a.k.a. The Falcon. With Marvel moving forward with Mackie as the new Captain America, it seems as though Evans is truly done playing Steve Rogers on the big screens.
Marvel fans, of course, have been wondering if Evans will ever reprise his role in a future project. If Avengers: Endgame directors Joe and Anthony Russo have a say in the matter, Evans will get at least one more film in the MCU.
'Avengers: Endgame' directors discuss making another Captain America movie
By all accounts, it seems as though Evans will not be reprising his role as Captain America any time soon. But in a recent interview with Comic Book Movie, the Russo brothers were asked about the chances of helming another Captain America film.
As fans will recall, the first Marvel film the Russo brothers directed was Captain America: The Winter Soldier. They went on to helm Captain America: Civil War, Avengers: Infinity War, and Endgame.
It is unclear if Joe and Anthony will ever return to the MCU, but if they had a choice, they would love to direct a movie that explored what happened to Cap when he went back in time to return the Infinity Stones at the end of Avengers: Endgame.
"It would be a great story to tell, no question. I don't know whether it needs to be told, but it would be a great story to tell, and we'd love to tell it, but I think there are other stories to move on to now," Joe shared.
The Russo brothers are not slated to direct any future movies after Avengers: Endgame. But there is little doubt that bringing Evans back to the MCU would be a huge hit with fans. It would also help shed more light on Cap's decision to remain in the past.
Marvel, unfortunately, has not commented on the idea of bringing Evans back. The actor, however, has shared his thoughts on the possibility of returning to the MCU.
What does Evans think about returning as Captain America?
During an appearance on The Graham Norton Show, the host asked Evans if he would ever consider reprising his role as Steve Rogers. In response, Evans stated that he is open to playing the character again, but there is only one way he would ever come back.
"It's not a hard no, but it's not an eager yes either," he stated. "I think Cap had such a tricky act to stick the landing, and I think they did a really nice job letting him complete his journey."
Evans added that it would not be a good idea to bring Cap back for a "cash grab." He also explained how he doesn't think the audience should determine whether or not to bring him back.
For Evans, the only way he would come back as Cap is if Marvel came up with a good enough story to make it happen. And it would have to be something that added to Cap's journey without taking anything away from his original story.
Joe and Anthony's idea of exploring Cap's story before his retirement definitely fits Evans' idea of "adding to the story." But whether Marvel pursues that idea is yet to be seen.
Fans can stream Avengers: Endgame on Disney+.