'Avengers: Endgame' May Not Have Been the End of Chris Evans' Captain America In the MCU After All
Chris Evans' Captain America said goodbye to the Marvel Cinematic Universe in Avengers: Endgame, but sources claim that the actor is already in talks about reprising the role in a future project. Inside sources also claim that he may not be the only Avengers: Endgame star in talks to cameo on Falcon and the Winter Soldier.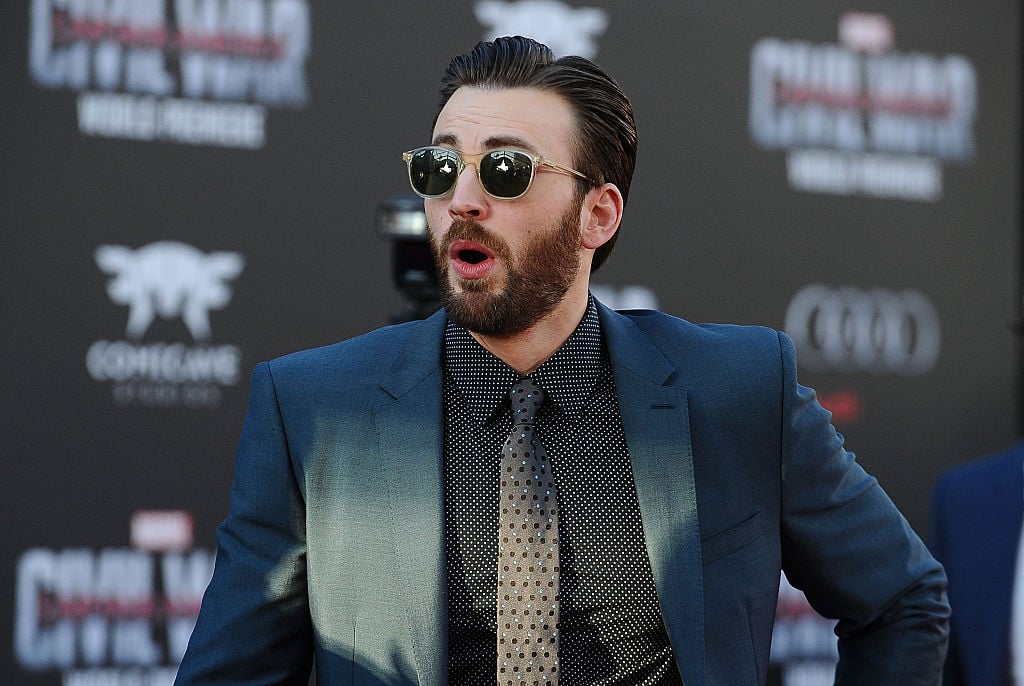 Evans retires from the MCU in 'Avengers: Endgame'
Before he picked up Cap's shield in Captain America: The First Avenger, Evans was hesitant to sign a deal with Marvel. The actor reportedly thought that being in a superhero movie would typecast him and so he turned down the offer on two occasions.
After following his mom's advice, Evans eventually agreed to play Steve Rogers and went on to star in three stand-alone movies and several crossover projects, including all of the Avengers films.
But his journey in the MCU seemingly came to a conclusion in Endgame. When Steve returned the Infinity Stones to their rightful places he remained in the past to live out his days with the love of his life, Peggy Carter.
An older version of the character came back to the current timeline and handed his shield to Sam Wilson (Anthony Mackie), a.k.a. The Falcon, in the final scenes of Avengers: Endgame. Although fans cannot wait to see what Mackie does with the character, sources say Evans might not be done playing Steve just yet.
Is Chris Evans returning as Captain America?
Mackie and Sebastian Stan are teaming up for Marvel's first Phase 4 television show, Falcon and the Winter Soldier. The series is scheduled to debut on Disney+ this summer, and there have been reports that Evans might have a few cameos.
A source told We Got This Covered that Evans has been negotiating with Marvel about reprising his role for the show. The studio apparently wants Evans to appear as the older version of Cap — much like Avengers: Endgame — who is still alive in the current timeline.
The insider claims that Sam will struggle with being the new Captain America in the show's second season. With nobody else to turn to, Sam reaches out to Steve for some timely advice. It is unclear how much Evans will be involved in the story, but it definitely sounds like he could have a handful of scenes.
Marvel has not confirmed the reports surrounding Evans. The actor previously told fans that he would only return to the role if they came up with a good enough reason to bring him back.
Filming for Falcon and the Winter Soldier was underway when the coronavirus pandemic hit a few months ago. The show is still scheduled to premiere on Disney+ this August, though that could change if filming is delayed any further.
Who else might cameo in 'Falcon and the Winter Soldier'?
There is no doubt that fans would love to see Evans reprise his role as Steve Rogers in Falcon and the Winter Soldier, even if he is an old man. But Evans is hardly the only Avengers: Endgame star who might enjoy a cameo in the upcoming show.
According to We Got This Covered, Scarlett Johansson is also talking with Marvel about reprising her role as Black Widow in the second season of the show. The insider claims that Johansson would only appear in a few flashbacks as her character was killed off in Endgame.
The insider says that producers want to show some scenes of Black Widow when she was helping out Cap between the events in Captain America: Civil War and Avengers: Infinity War. If that is correct, then fans might also see Evans reprise his role as a young Cap.
Johansson is currently getting ready for the premiere of her first stand-alone movie in the MCU, Black Widow. The film was supposed to open in theaters in May but Marvel pushed it back to November due to the current crisis.
Marvel has not said anything about Black Widow or Captain America coming back to the MCU. Like, Evans, Johansson has expressed an interest in reprising her role in future projects. The catch is that she can only appear via flashbacks given what happened to her in Avengers: Endgame.