All the Proof You Need That 'Avengers: Endgame' Stars Paul Rudd And Jeremy Renner Are Friendship Goals
If you can't get enough of celebrity friendships, look no further. Here's why Jeremy Renner and Paul Rudd are at the top of our list.
Most co-stars become close during filming, but few film actors spend as much time together as those in the Marvel Cinematic Universe. Over the years, they've formed bonds with one another, but one friendship has really stood out during the Avengers: Endgame press tour. Here's why Ant-Man (Paul Rudd) and Hawkeye (Jeremy Renner) are the bromance we're living for right now.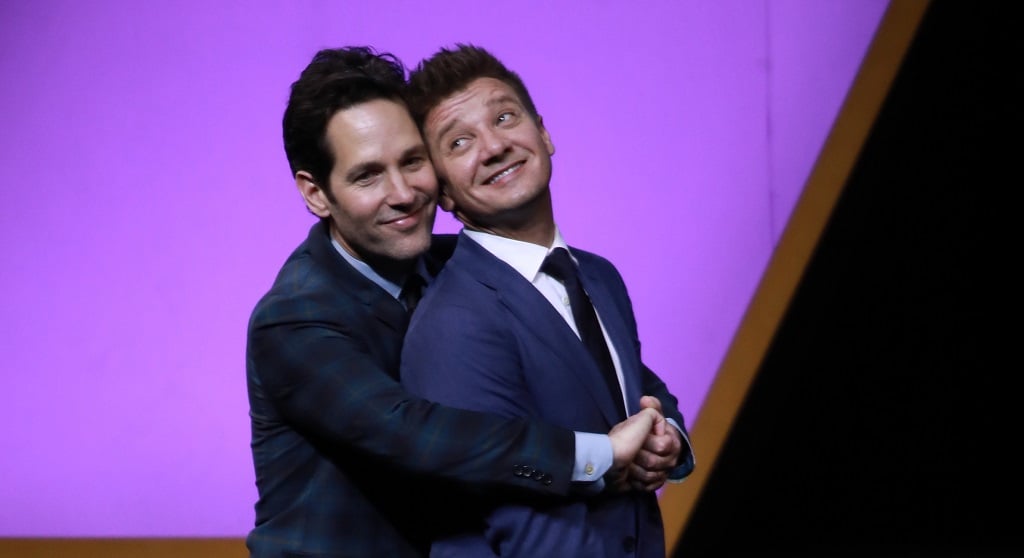 They love to show how much they care
Check out this congratulatory high five. Renner shared plenty of snapshots from his time promoting Avengers: Endgame in Shanghai, China. But in this particular series, two out of three feature just he and Rudd. The third photo, in which both are grinning away while Rudd signs autographs, is especially sweet. They've always got each other's backs.
They've got solid jokes
The issue with promoting a film like Avengers: Endgame is that it's shrouded in secrecy. So while they were being interviewed together, Rudd and Renner riffed about a movie they could promote: The fictional 50 Year Old Virgins.
In honor of Rudd's 50th birthday (which occurred around the time they began promotion), his buddy Renner shared this mock-up poster for their movie (in theaters now!). Though Renner isn't quite 50, it was a cute nod to their friendship (as well as two of Rudd's past comedies, The 40-Year-Old Virgin and This Is 40).
Rudd's t-shirt
Talk about commitment to promoting their film. Rudd managed to score a t-shirt featuring Hawkeye's Avenge the Fallen poster. Not only that, but he wore it while doing press alongside Renner. Hey, the two dads on the team have to stick together! (That is, Scott Lang and Clint Barton, though both Rudd and Renner are also proud papas/)
They go way back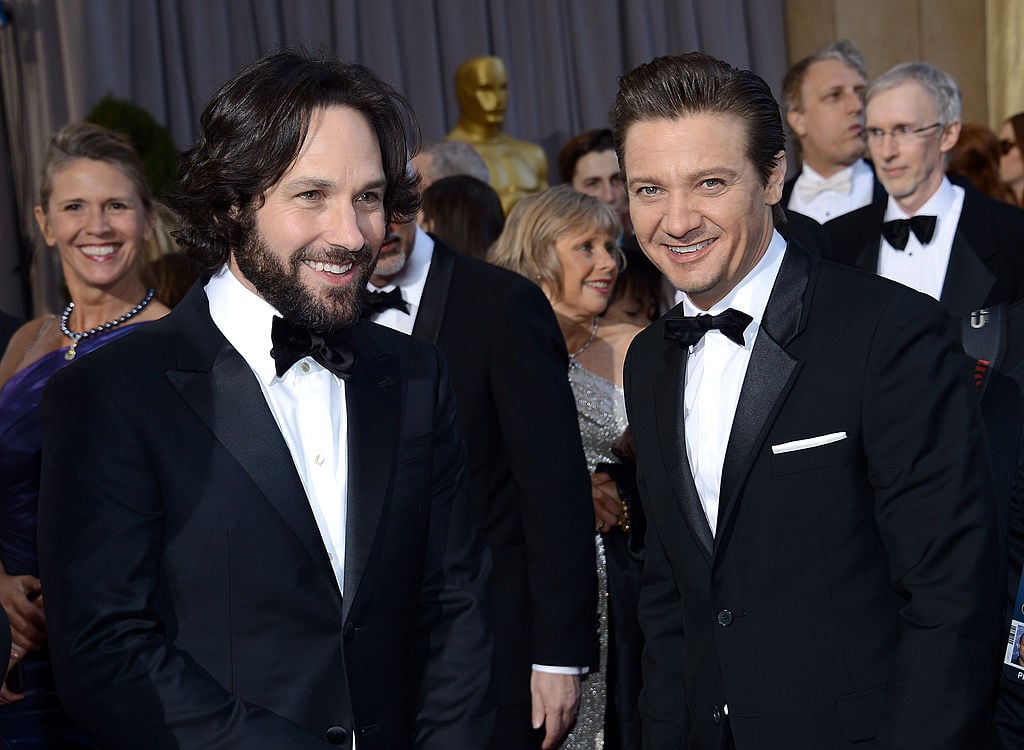 This isn't exactly a brand-new friendship. Renner and Rudd have known each other since at least 2013, as seen here on the Academy Awards red carpet that year. Rudd was there to present the animated categories alongside Melissa McCarthy, while Renner, a two-time nominee, was there with his The Avengers co-stars. Rudd hadn't yet joined the MCU, but this was a cute preview of what's to come.
They light up a red carpet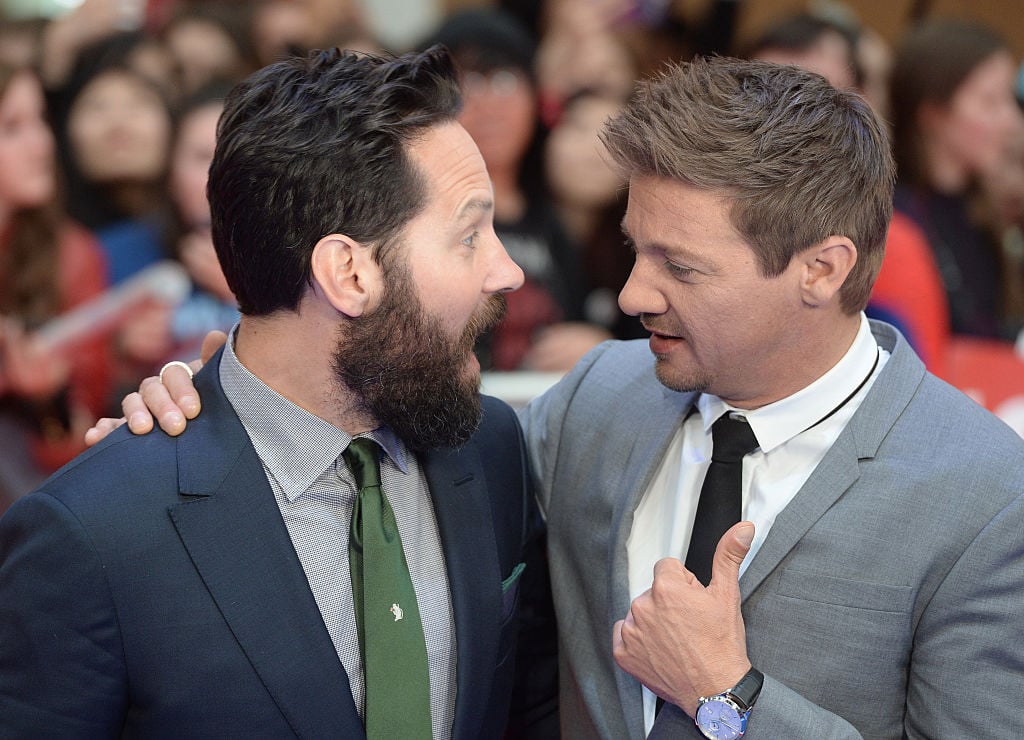 Speaking of red carpets, these two really know how to work one. And when they're together, they're basically perfection. Look at this precious shot of the Captain America: Civil War co-stars paling around at the 2016 London premiere. It's obvious that these two troublemakers were on Team Cap, and we're happy they're finally going to be reunited to help get the gang out of the mess caused when they were absent during Avengers: Infinity War.